Research has shown that many employees like to give and receive regular feedback. Appraisd allows you to manage how feedback is shared, depending on your organisation's culture and needs.
Feedback within a review
Feedback within a review allows colleagues to provide feedback for a formal review and can be set up by adding a feedback section within a review form. Different forms may have different feedback questions and can be customised in Form Design.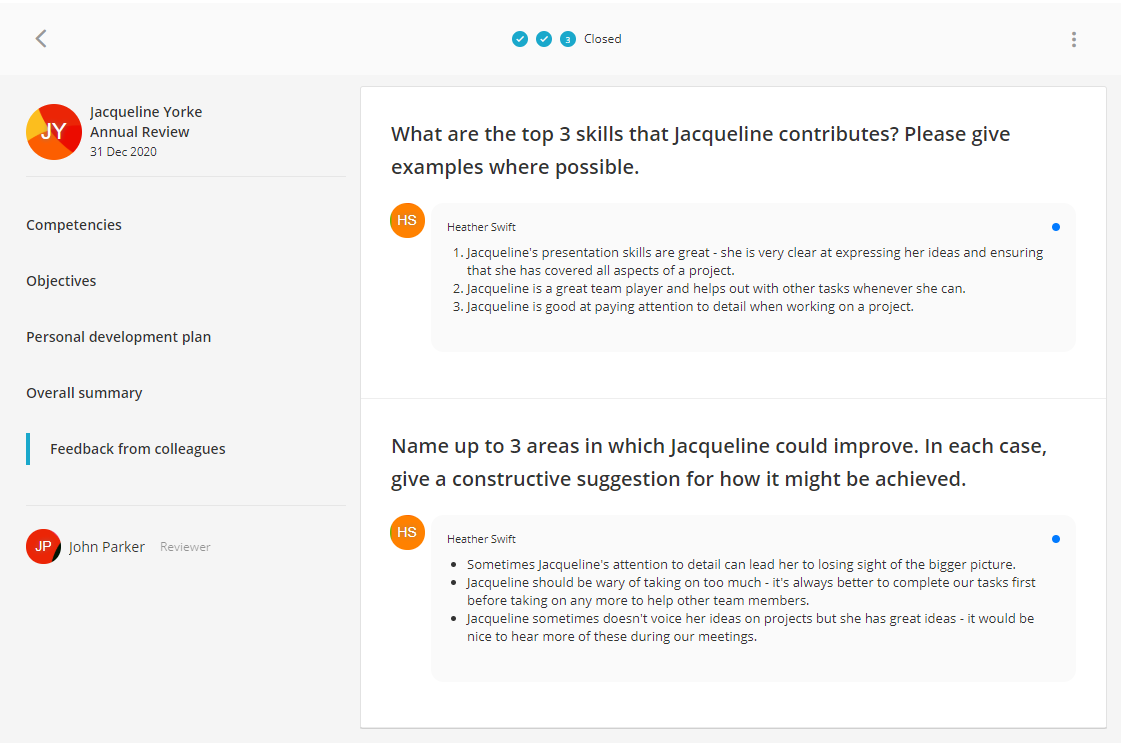 Depending on your account settings, managers and employees will be able to invite others for feedback linked to their review. You can also change feedback visibility settings to hide feedback from employees or to show feedback anonymously.
Please see our help page on customising your feedback settings in a review for more information.
Inviting colleagues to give feedback
Assuming the reviewee already has a review set up:
The line manager uses the reviewee's profile to nominate colleagues to give feedback.
The nominees receive an email inviting them to give feedback.
The nominees can log in to Appraisd and enter their feedback in draft at any time.
When they're finished, the nominees submit their feedback to the manager.
The manager receives an email to let them know that some feedback has been received.
The manager opens the reviewee's review report to see the feedback that's been received.
As well as automated reminders to nominees, the manager can send reminders to them on an ad-hoc basis.
For more info, please see our help page.
Notes: