Nominations for feedback are normally issued by the line manager, although in some configurations the reviewee can do this too. You may also be able to nominate external stakeholders to give feedback depending on your account configuration, if you need help doing this please see our help page.
As a manager, go to the Team tab and you will see the feedback icon under each ongoing review for your team members. Click on this icon and you can write a message and select multiple users to send feedback requests to. This icon also show you how many feedback comments have been submitted out of the number of responses you have sent.
You can also access the feedback icon from the review itself.
Alternatively, you can make feedback nominations from the employee's Feedback tab. Click Request feedback and then select the correct review under 'get feedback for an existing review'.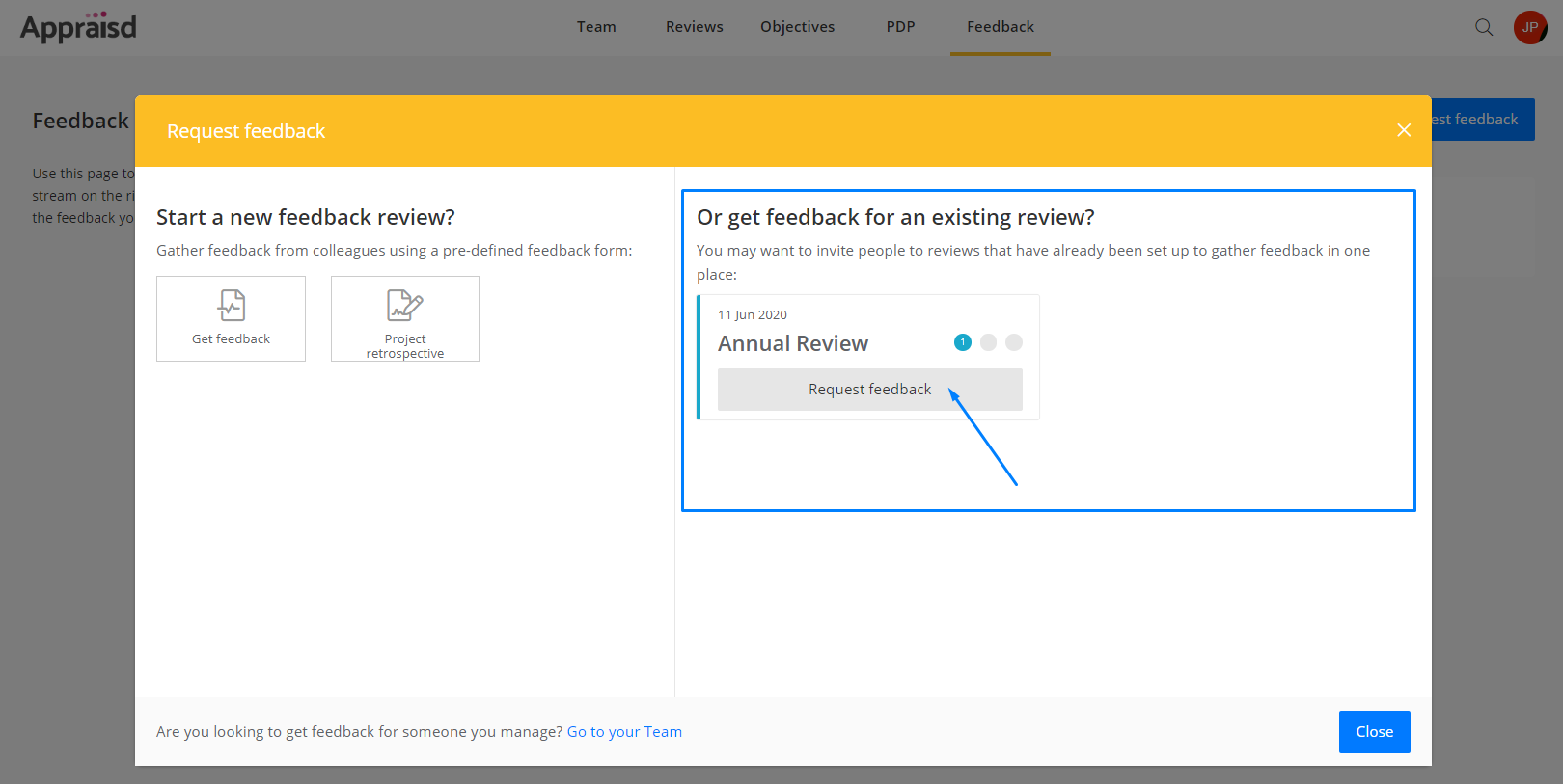 If you're an Administrator and need to send feedback requests, you can search for the employee and follow the same steps once on their profile.
The nominee will be sent an email and will be able to give feedback for the employee.
Note: the review has to be open in order for people to provide their feedback - if you're still waiting on responses don't close it off.