Administrators can unlock an archived review and re-open it for more comments by the employee and/or manager.
If someone would like to make changes to their review, they can only do so while the review is in-progress and not closed.
As an administrator, you can change the stage of a closed review to re-open it for comment by editing its details.
Enter the Administration centre, and click on the Reviews tab. Search for the user using the Filter tool. Then click Edit for the review that you need to rewind.

In the popup window, change the stage of the review from Finished or Closed to an earlier stage. The stage you choose will determine who can make changes.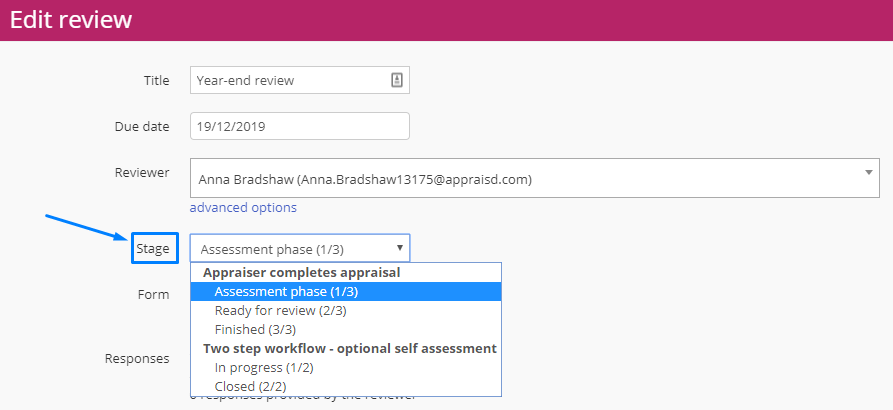 Enabling managers to rewind their employee's reviews
You can allow managers to rewind their employee's reviews themselves by enabling Managers can rewind reviews under Workflow in Configuration - but rewinding can only happen if the review is still in-progress.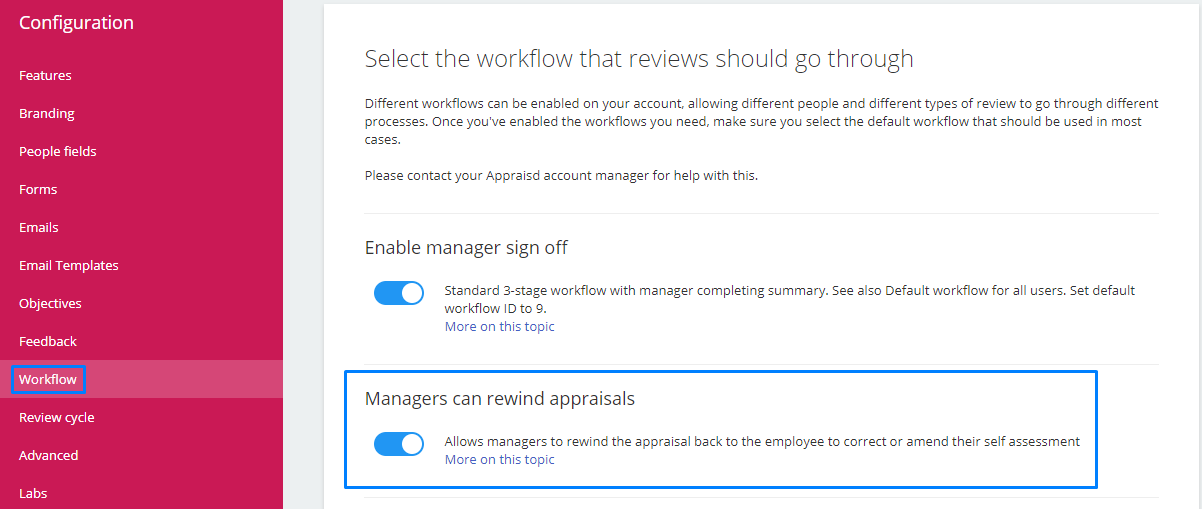 Managers will then be able to rewind reviews from the three dot icon using the Rewind button.