Resetting your password is quick and easy.

If you're not there already, go to the Appraisd login page.
Then click Forgotten your password?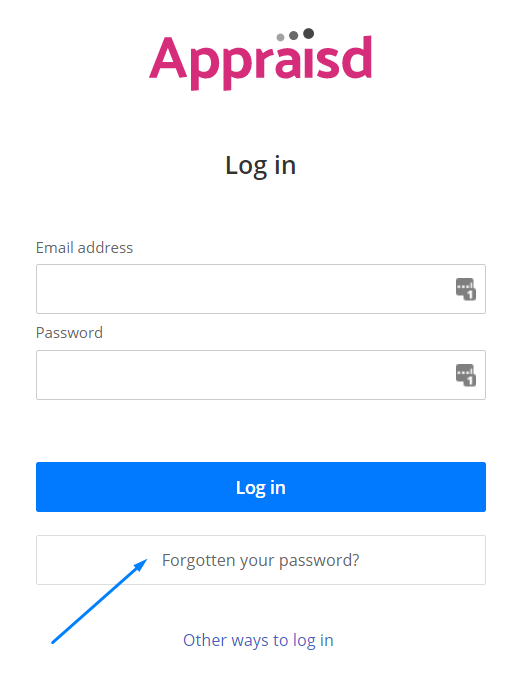 On the next screen, type in your email address and click Reset my password: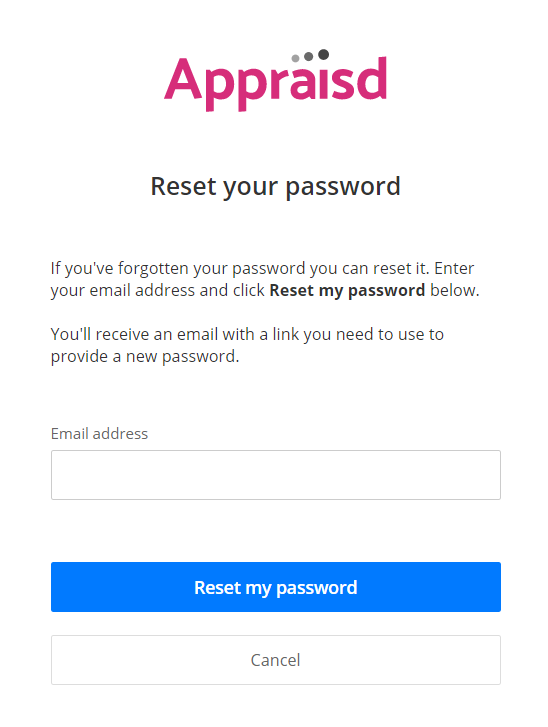 You should receive an email within 2-3 minutes. When you get the email, click on the link to specify your new password.
In some organisations, emails do not arrive for 15-20 minutes so please check back later
You may find the password reset email from Appraisd lands in your Spam folder - please check there too (it will be sent from app@appraisd.com)
If you don't receive an email, it's possible that the email address you typed in does not exist in Appraisd. Check with your administrator that your email address in Appraisd matches the one you've attempted - if your name changed recently it could be that your old email address is still in Appraisd and needs to be updated by your administrator.

If you are certain that the email address you're using is correct, contact your Appraisd administrator who can check your profile. They will be able to see if the password reset email has bounced. If the email has bounced, you'll need to contact support@appraisd.com to be removed from the suppression list.
If you log in using single sign-on (Azure, Okta, Onelogin etc)
The most common cause of login trouble with single sign-on is your email address in Appraisd not matching your email address in your login system, which is typically Azure Active Directory, Okta or Onelogin or similar identity service. You will need to ask your company's Appraisd administrator to check your email address in Appraisd is correct. Then ask your IT helpdesk to check your email address in your identity service is correct too.