If you use BambooHR you can connect your account to Appraisd to populate and manage your people data.
Who's this for?
If you use BambooHR, you can set up a one-way sync from BambooHR to Appraisd which will automatically update your People list in Appraisd based on changes you make in BambooHR.
The following fields are synchronized:
Preferred Name (or First name if unavailable)
Last name
Email
Employee ID
Manager
Job title
Department (this goes into Appraisd's Custom1 field)
Division (this goes into Appraisd's Custom2 field)
Hire date (this goes into Appraisd's CustomDateTime1 field)
Status (active/deactivated)
Prerequisites
Step 1 – Get your BambooHR API key and insert it into Appraisd


Give the new API key a name. It's important to make sure that it is clear what the key is for.
A new key is generated for you. You need to copy the key by clicking here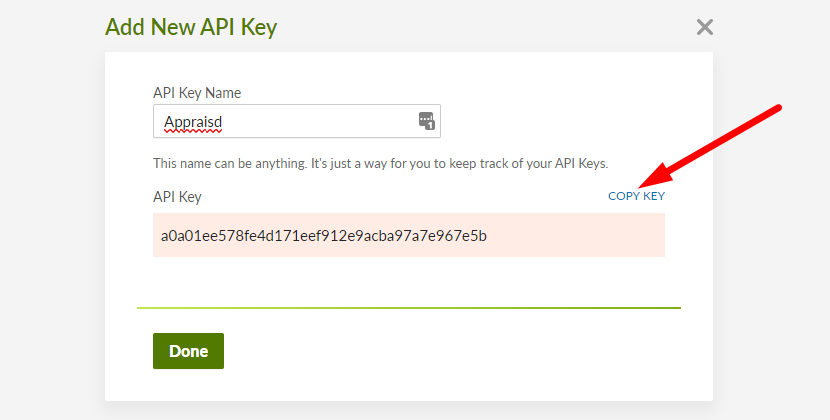 Now return to Appraisd and the Configuration area: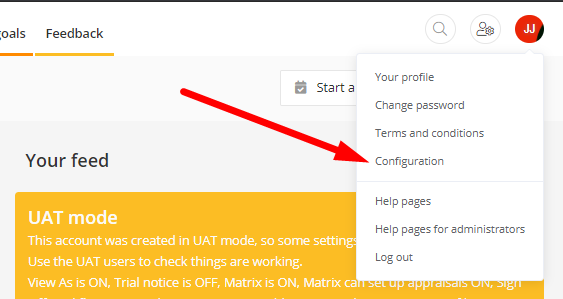 Click Integrations on the left, then click on connect to BambooHR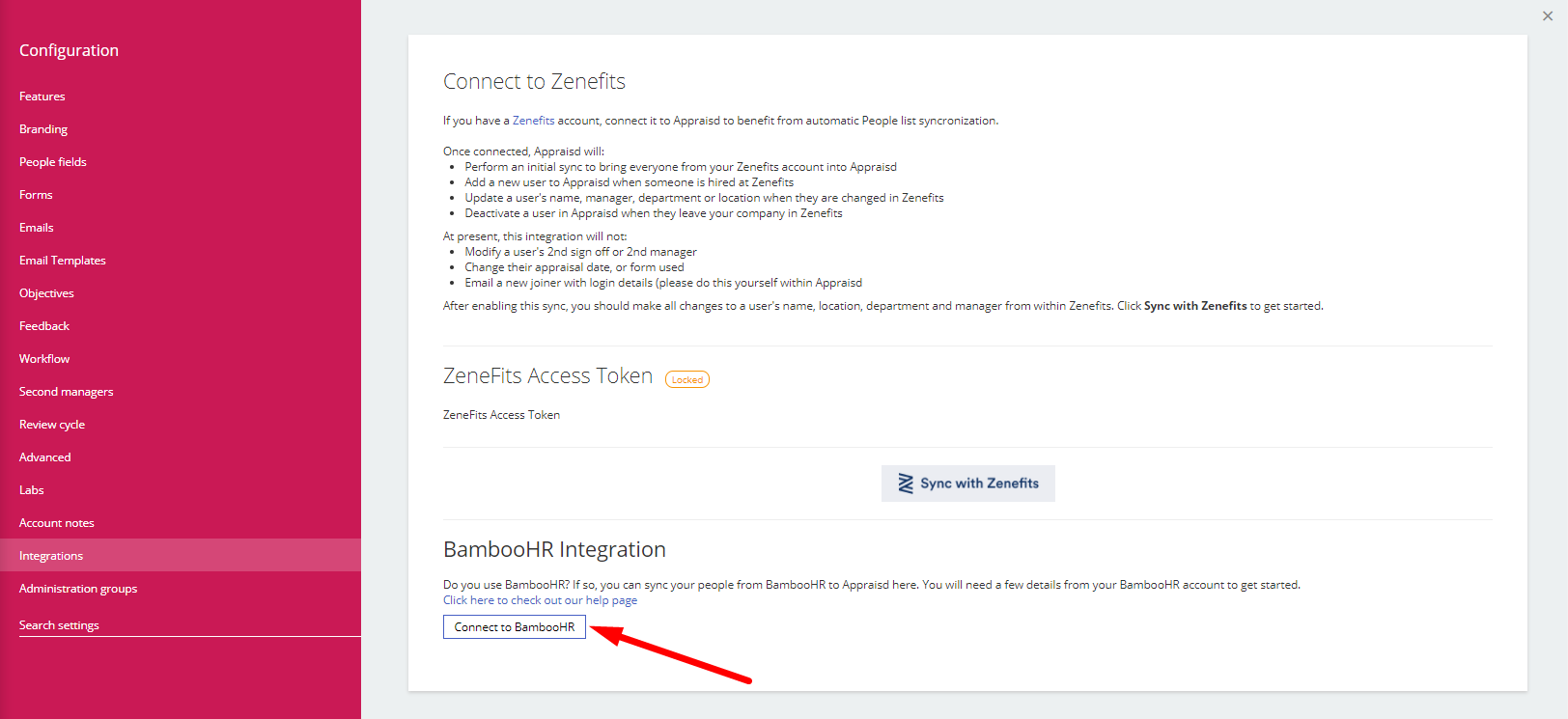 Paste your API key in here:

You now need to get your BambooHR CompanyID which can be found in your BambooHR account's URL. Then paste it into the CompanyID field in Appraisd.


Click Next
Step 2 – Set up the webhook
The webhook enables a near-real time sync with BambooHR. Once configured you should see changes made in BambooHR reflected in Appraisd in less than 1 minute.
Copy your Webhook Key from the Appraisd configuration:

Highlight the text in the box and press CTRL+C or CMD+C to copy. You'll need this shortly.
Go to BambooHR and open the Webhooks admin page. Click Add Webhook: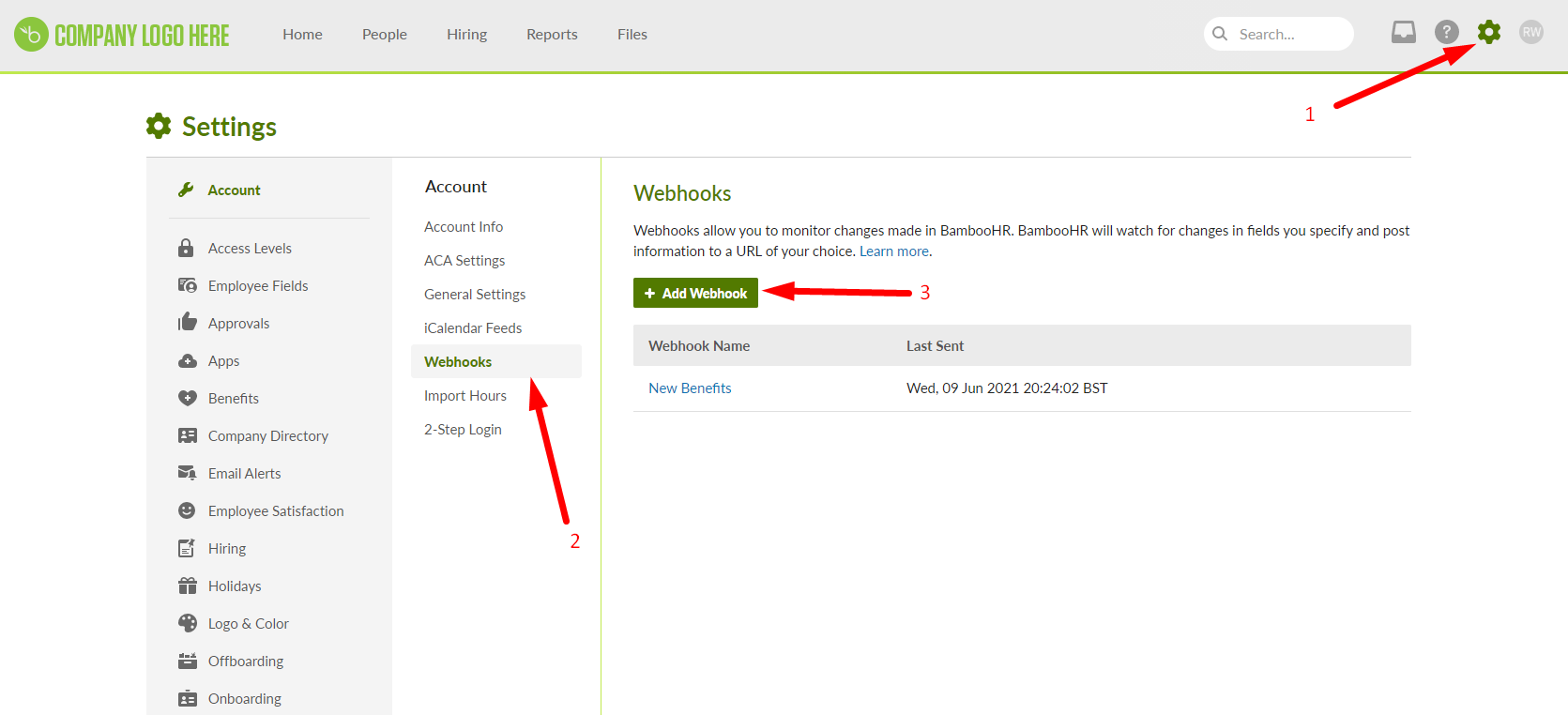 Complete the new webhook page as follows (top half):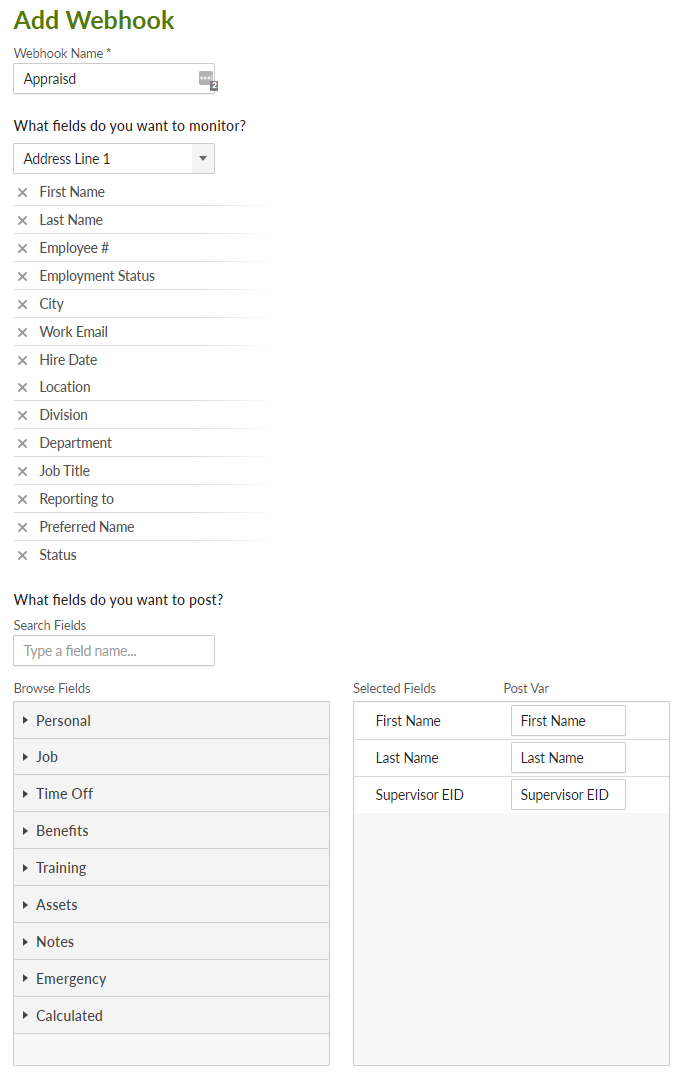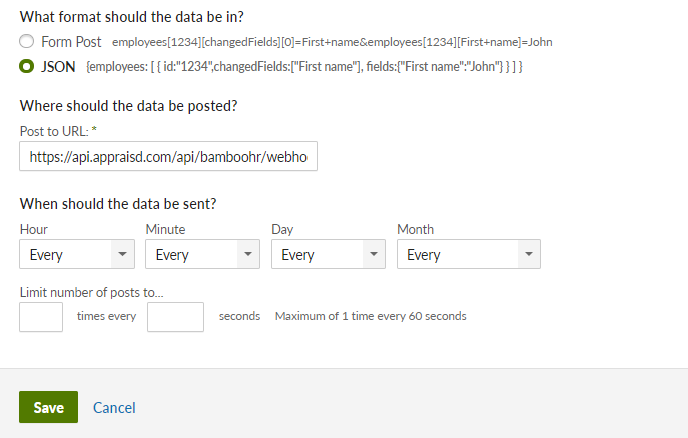 For the Post to URL box, you need to paste in the Webhook Key that you copied earlier.
Your webhook should now be established. Please test it by making a change in BambooHR and checking the change has been propagated to Appraisd.