Managers can report on how their team is progressing on their objectives and reviews in the team area.
To access this reporting area, go to your Team tab and then Reports. Here you will find the Objectives: list report, the Objectives: metrics report, the PDP: list report, the PDP: metrics and the Responses on review forms report, plus reports on any custom objective types you may be using on your account. Next to the Reports tab is the Org chart of your team.
Objectives/PDP: list reports
These reports show the detail of all the objectives and PDPs your team has on the system. You can see whether these are complete or in progress, the due date and the details of the objectives/PDPs.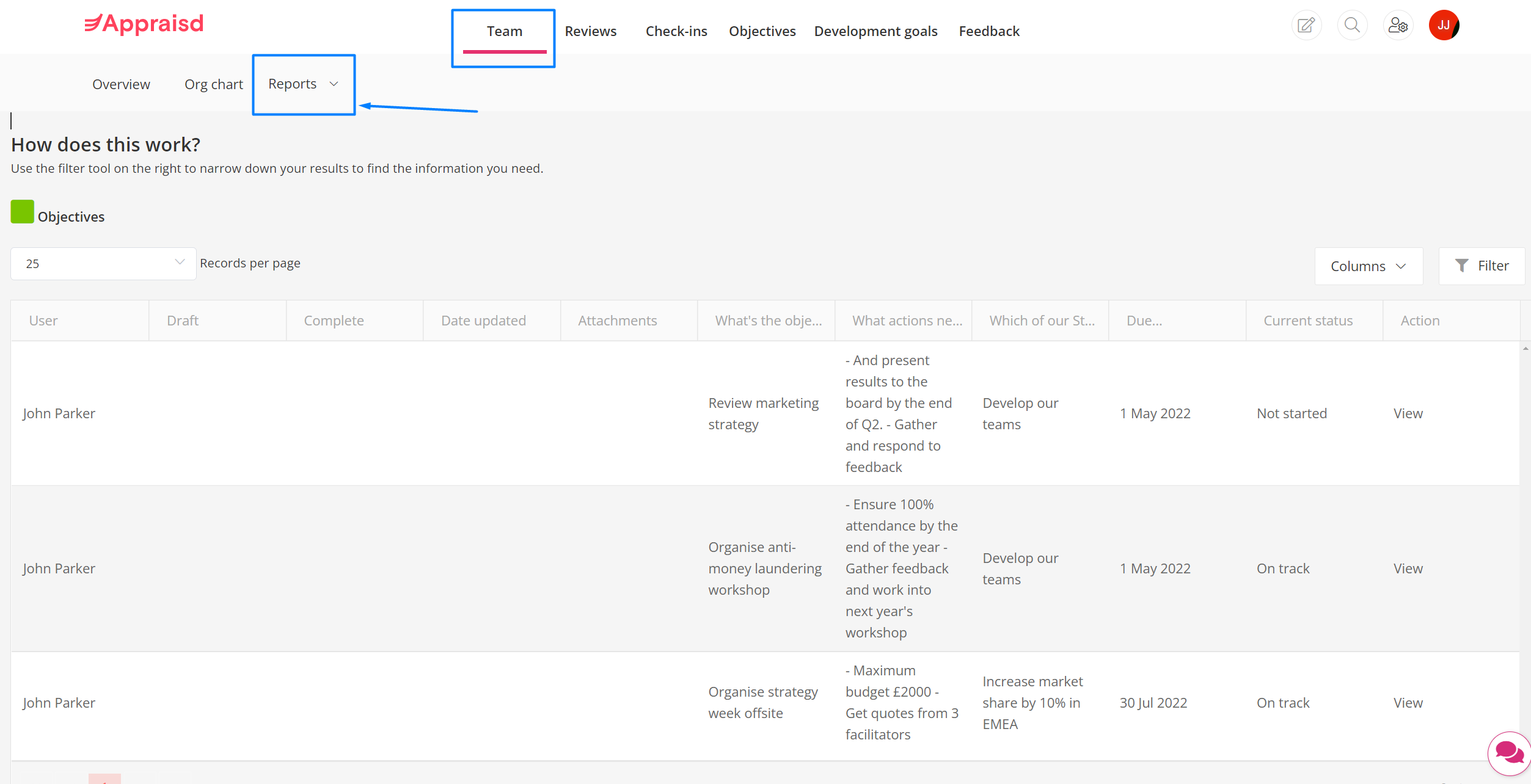 Objective/PDP: metrics report
These reports shows the overall number of draft, confirmed and complete objectives or PDP activities each of your team members has on the system.

No. Draft: number of draft objectives the team member has
No. Unfinished: number of confirmed objectives the team member has
No. Finished: number of objectives marked as 'finished' the team member has (the grey ones)
No. Total: overall number of objectives (in-progress and complete) the team member has
Review responses report
You can run reports and pull insights on responses given in reviews using the Scores and Comments report. The data you can pull from the system will depend on the questions in your review forms. You can use the filter tool to narrow down the results.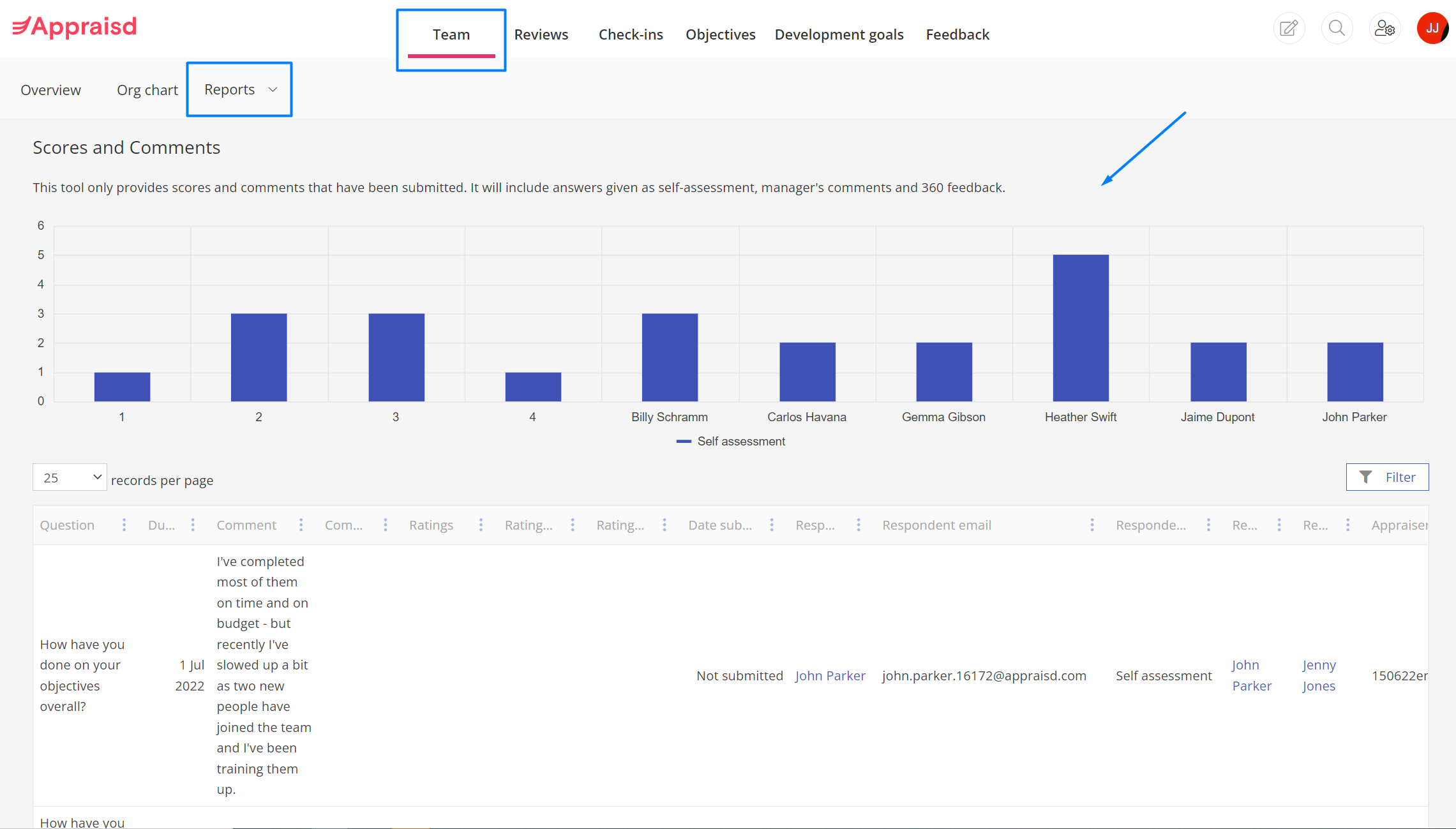 Org chart
The org chart shows you everyone that reports into you in Appraisd. In the example below, we are looking at it from Rosalind's perspective.