As an admin, you can update your company announcement on the dashboard at any time. This is a useful space for adding updates on your next round of reviews, advice for employees and managers, or links to support documents and training videos.
You'll find the editor in Configuration > Branding.

This takes you to your current announcement and you can click on it to make changes - update the Header and Content boxes as you need: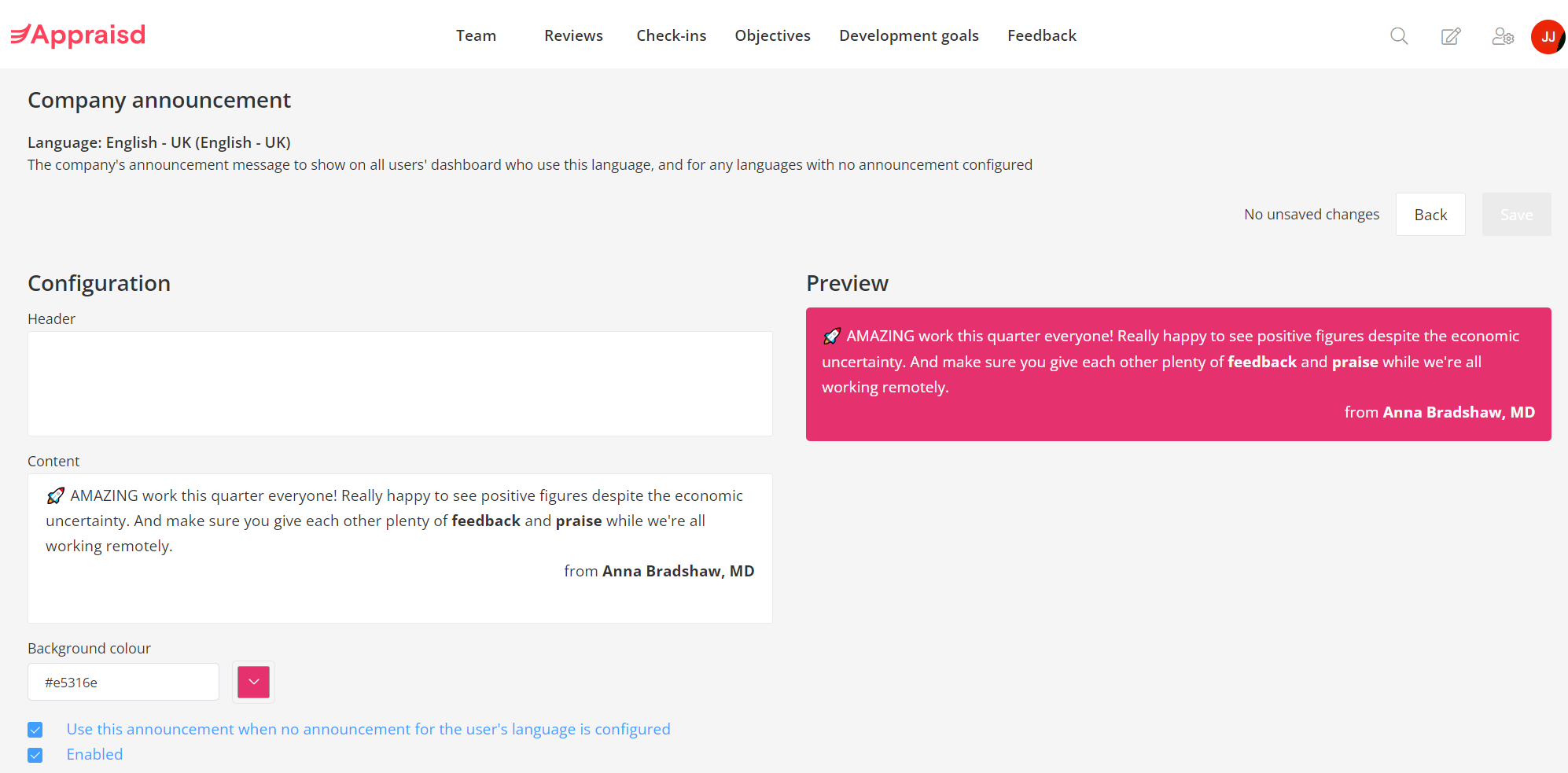 To add links, highlight the text you'd like to hyperlink and click on the link icon. You can also host files on Appraisd to link to here. When pasting the HTML tag from your files tab, make sure you only keep the URL link and delete all other text.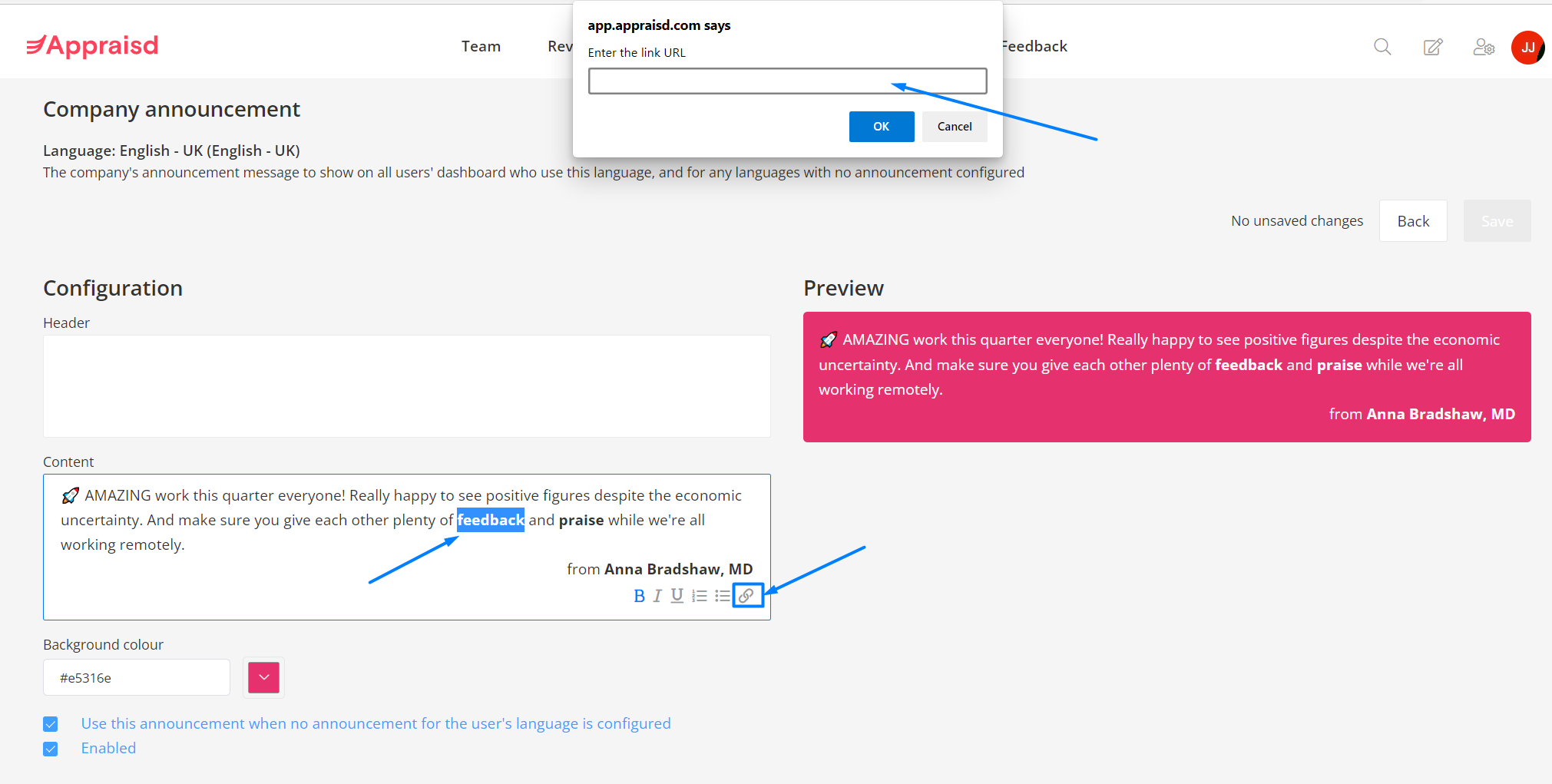 You can change the background colour using the colour picker or by adding a hex code in the box below.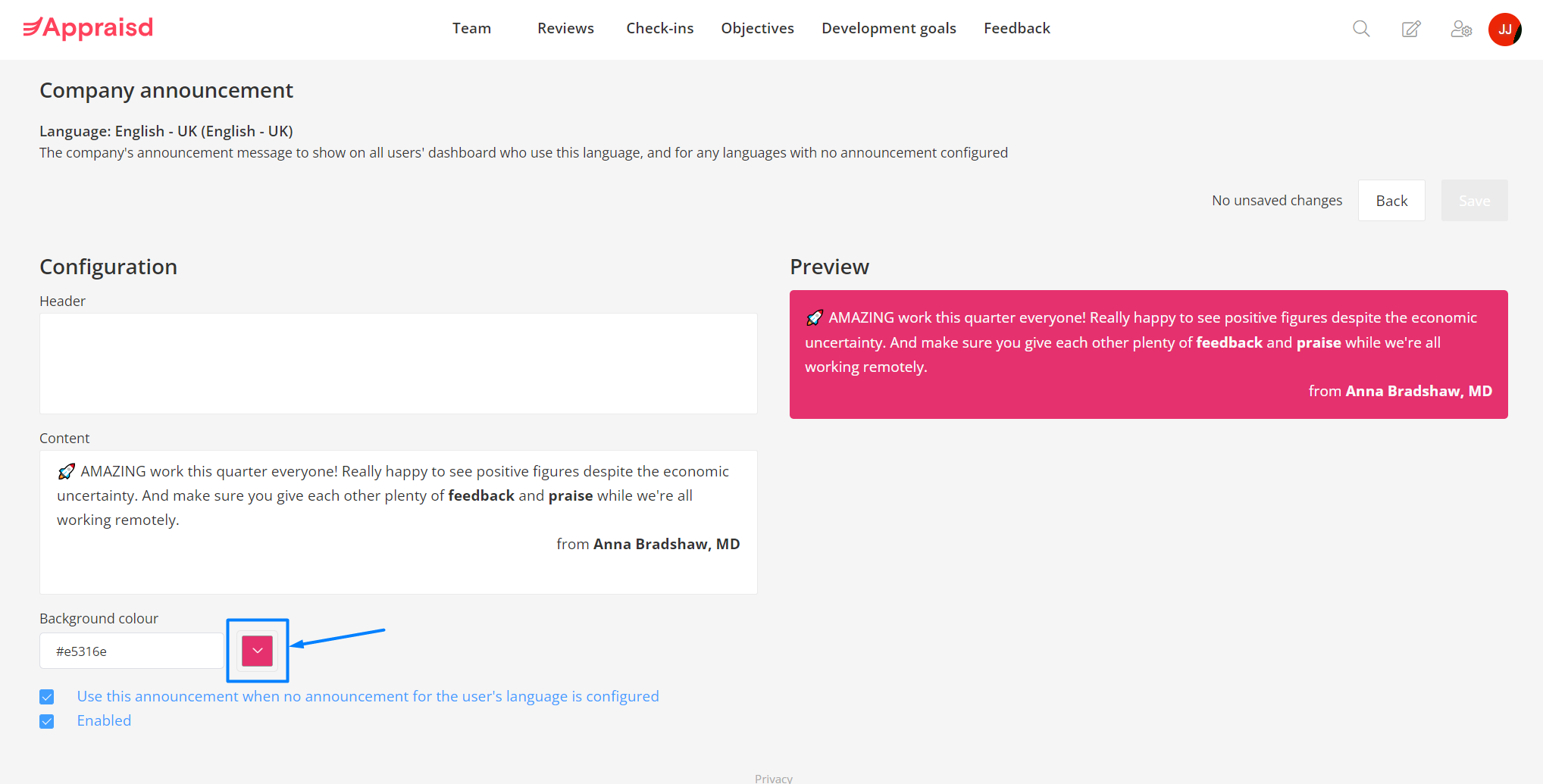 If you'd prefer to disable the company announcement, you can untick the Enabled box.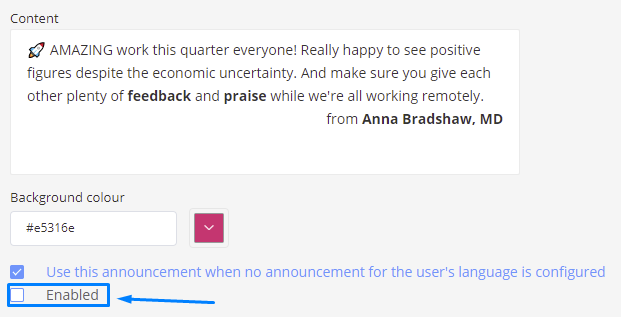 Make sure you save your changes when you're ready. When you click Save, your changes will be immediately visible to all users on your account.
Note: If your account is using multiples languages, you can configure a separate announcement for each language and it will automatically show to the users assigned to the corresponding language. You will see an additional page when you first click on the company announcement editor letting you select which language you'd like to edit. Simply click on each one to configure or to make changes.