Admins may need to make changes to a review. Typical scenarios are:
The review meeting has been pushed back to a future date.
A manager or reviewee mistakenly submitted their comments and ratings and would like to make a change.
The review needs to be closed.
The wrong review form has been selected and you'd like to correct it.
Someone other than the line manager is going to conduct the review.
All of these can be fixed using the Edit Review popup box.
Via the Admin Centre
Navigate to the Reviews tab in the Administration Centre. Find the review in question and click the Edit link.

Via the user's profile
You can also edit reviews from the employee's Reviews tab (a) and from within the review itself (b).
a)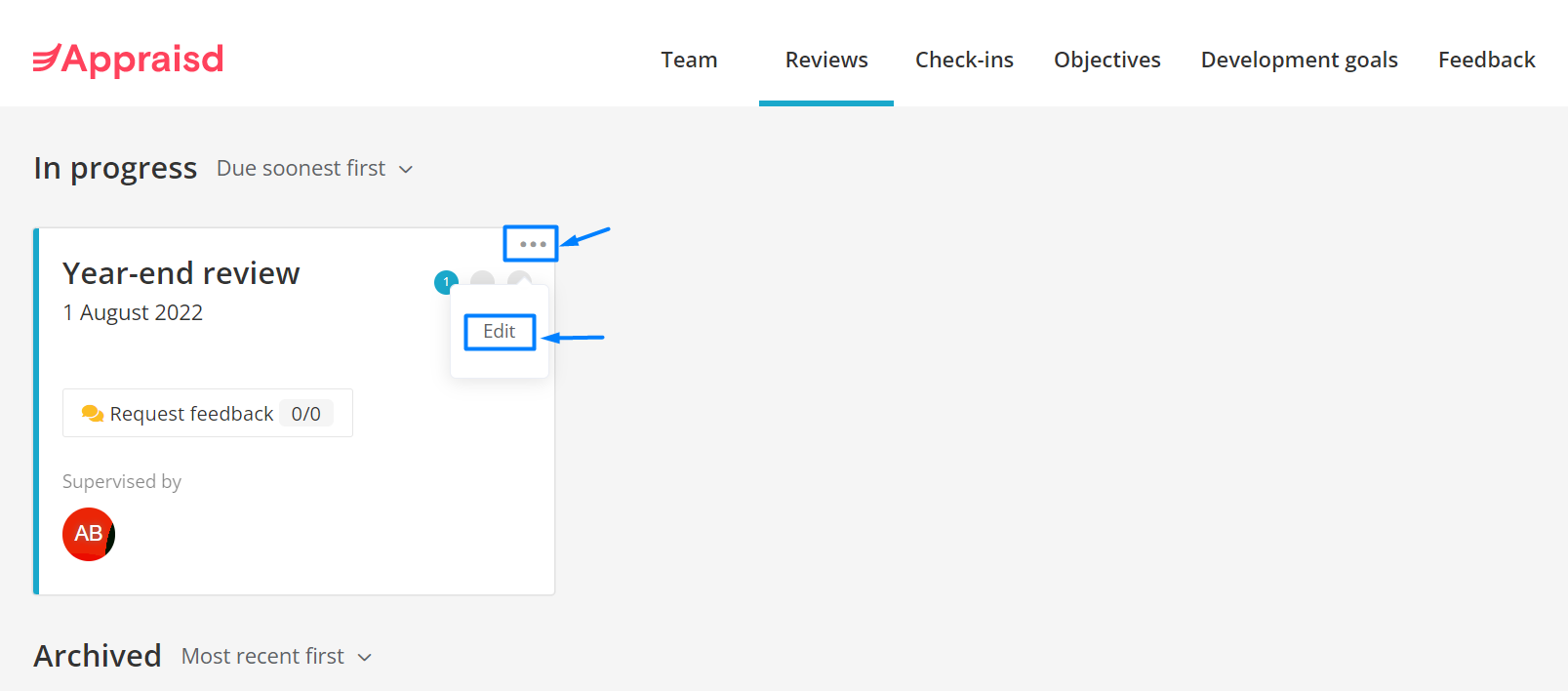 b)

Editing a review
With the form open, make the adjustments needed.
Due date - This date governs when the automatic email reminders are sent.
Reviewee - Avoid changing this unless no comments have been made.
Reviewer - Appraisd will prompt you to also update the reviewee's default reviewer to ensure it matches the reviewer for this review. Tick this box if the reviewer for this review should be the reviewer for future reviews too. Leave it unticked if the employee only temporarily has a different manager for this one review. For more information on changing a reviewer mid-way through a cycle, please read our help page.
Sign-off - The same advice applies as for the Reviewer.
Stage - If you need to re-open/close a review you can do so here, but it's better to let managers rewind reviews and close off reviews where they can.
Form - Avoid changing the form if comments have already been made to the review.