Admins can delete reviews via the Edit button on the review.
Individually
Navigate to the Reviews tab in the Administration Centre. Find the review in question and click the Edit link.

You can also edit reviews from the employee's Reviews tab (a) and from within the review itself (b).
a)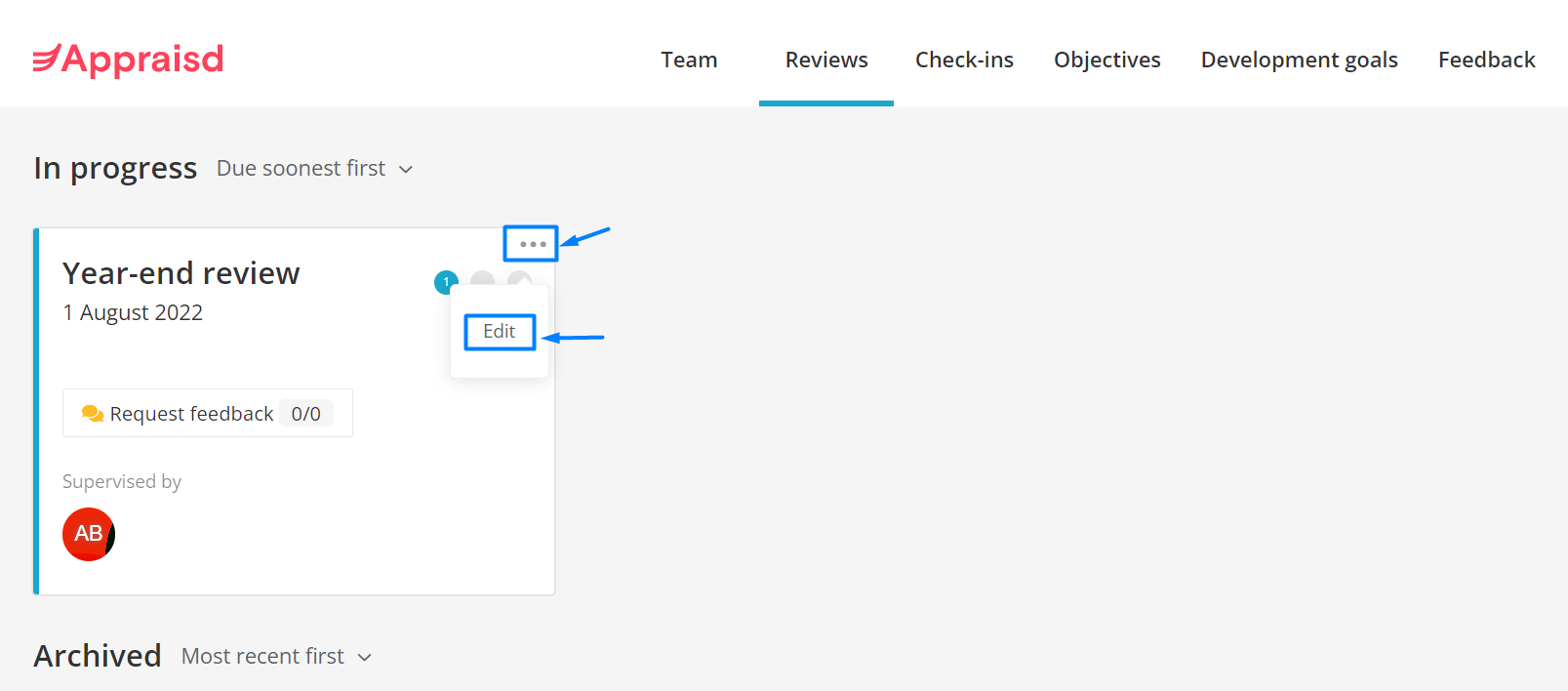 b)

Then click Delete this review: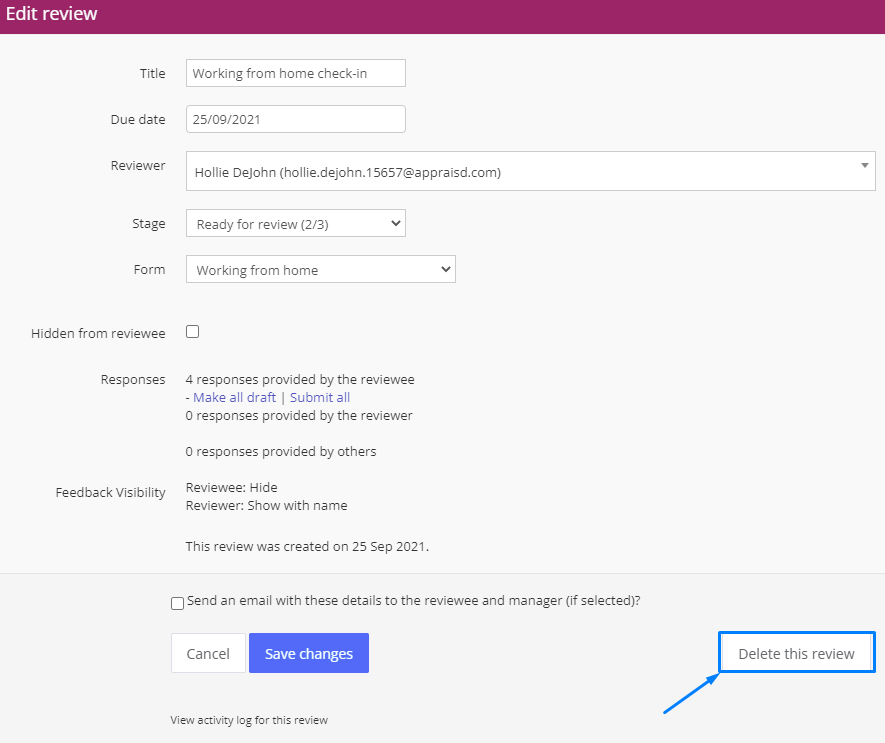 In bulk
First go to the Administration Centre > Reviews and select all the relevant reviews you would like to edit. You can sort this information by using the Filter tool on the right-hand side of the page to filter by review status or form used, for example.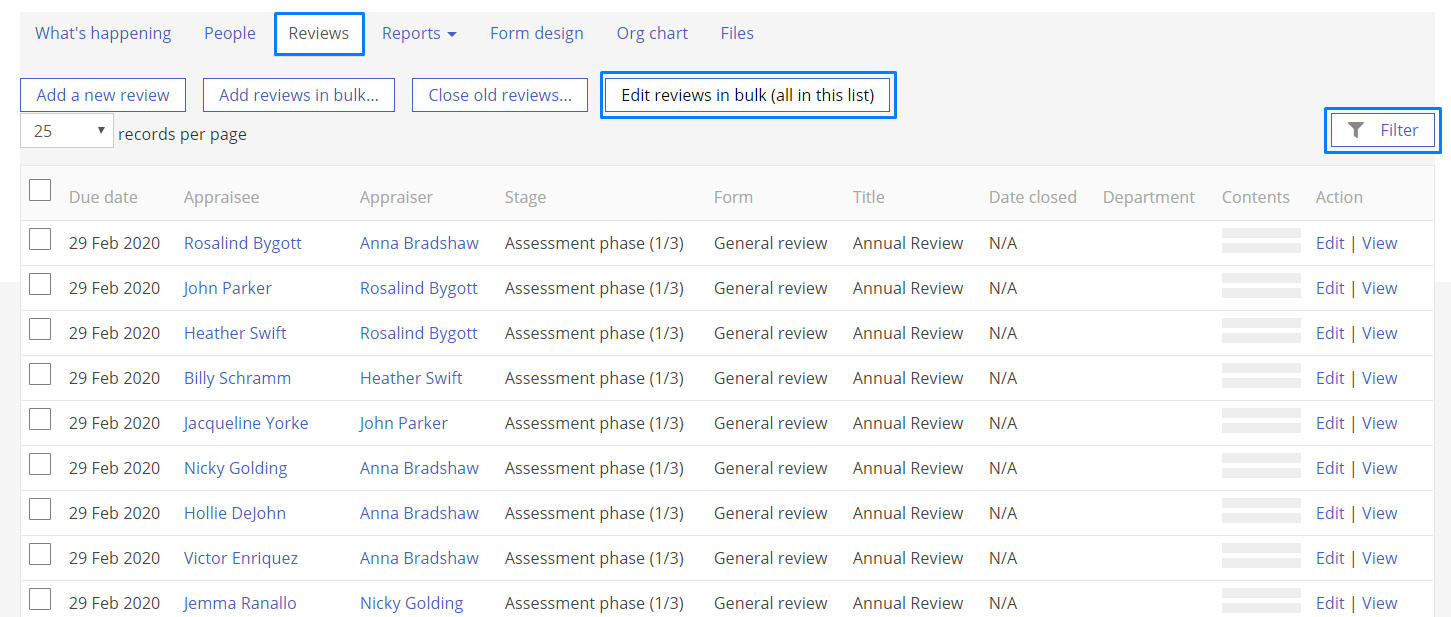 Once you are happy with your selection, click the Edit reviews in bulk button. In the Make changes in bulk pop up, unlock the box on the left-hand side of the Deleted field and then tick the box after 'Deleted' . Once you have made the necessary changes, click to Save changes.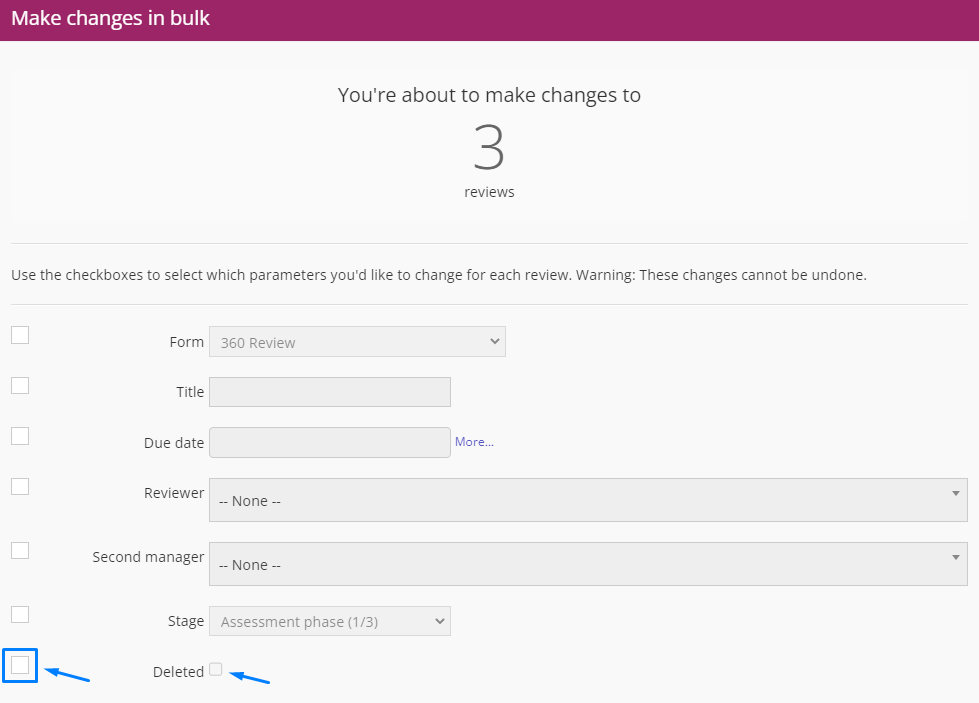 You'll be asked to confirm how many reviews you're editing: