Admins can delete reviews via the Edit button on the review.
How to open the Edit Review box
Navigate to the Reviews tab in the Administration Centre. Find the review in question and click the Edit link.

You can also edit reviews from the employee's Reviews tab (a) and from within the review itself (b).
a)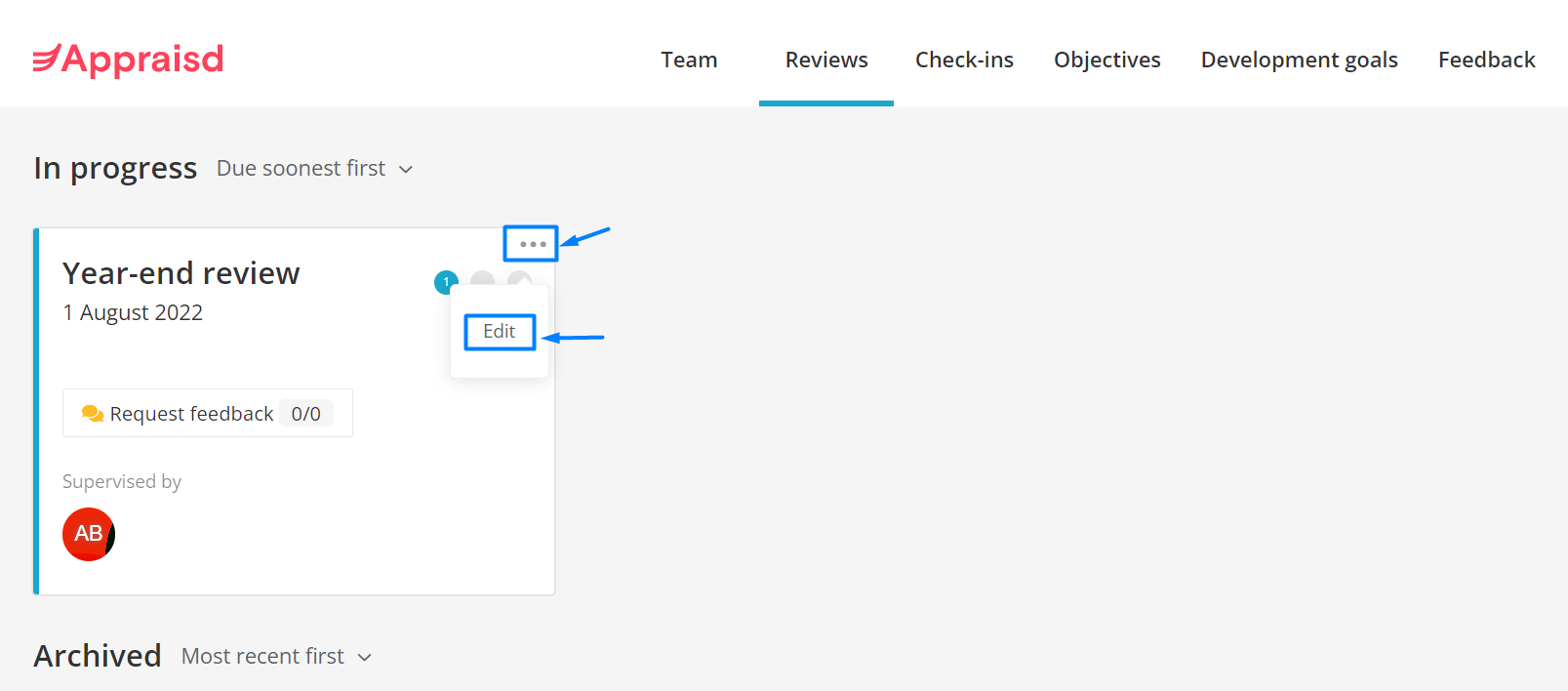 b)

Then click Delete this review: