If your account has our job description feature enabled, you'll be able to refer to your job description at any time via your profile.
Click on your initials or profile picture on the top right of your dashboard to go to Your profile.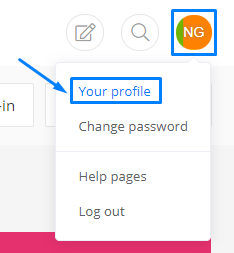 Then go to your Job description tab.

Your job description may also be included in your reviews depending on your account configuration.