Check-ins are informal one-to-ones with your team members, which allow you to ask for an update on their objectives and for you (and them) to raise any issues that you would like to discuss.
You can start a check-in with your team members at any time by going to your Team page. Here you will see a Start a check-in button on each of your team member cards.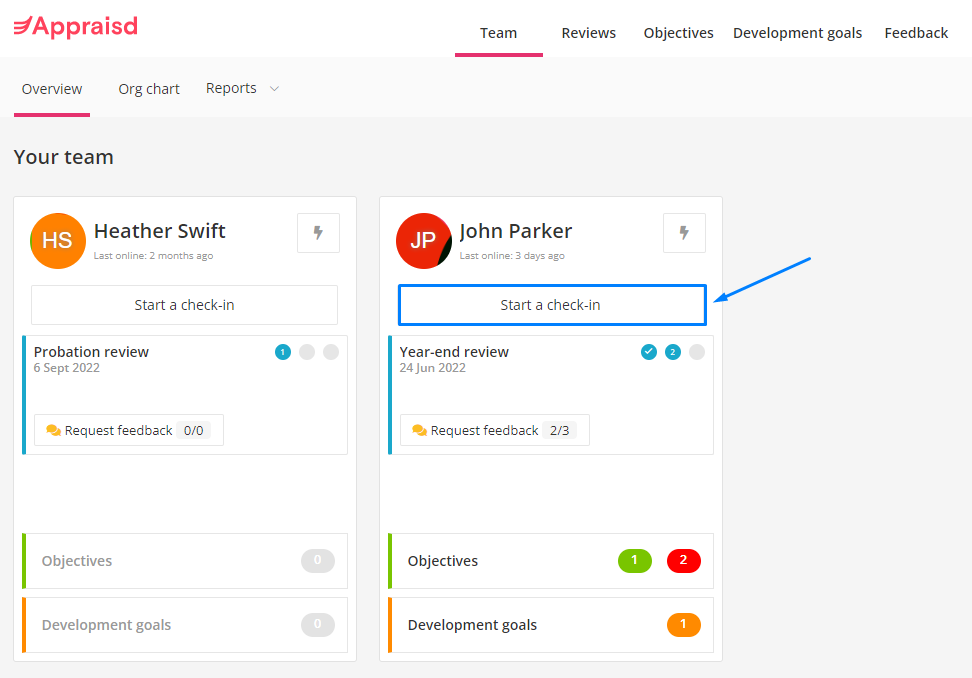 Choose the date you'd like the check-in to happen and the template you'd like to use, then Start a check-in. (If the Select type option isn't visible it means your HR admins have only enabled one type of check-in template.)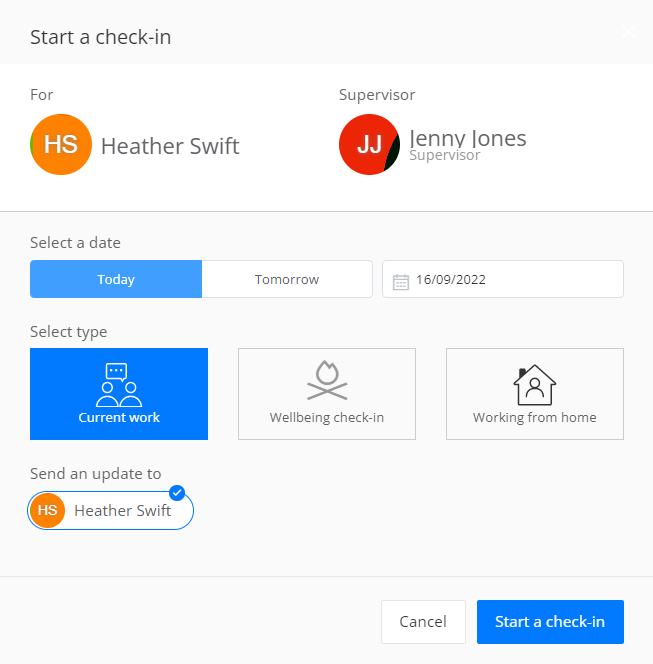 The system will notify your team member that you have requested a check-in by email (if you have this option selected above).
You can complete the check-in form and look at the latest progress updates on your team member's objectives. You can share your responses with your team member before the meeting. Your team member will also have the opportunity to complete the form ahead of the one-to-one meeting, where you should discuss all of the comments they have made and update any of your own, including any actions that need to be taken.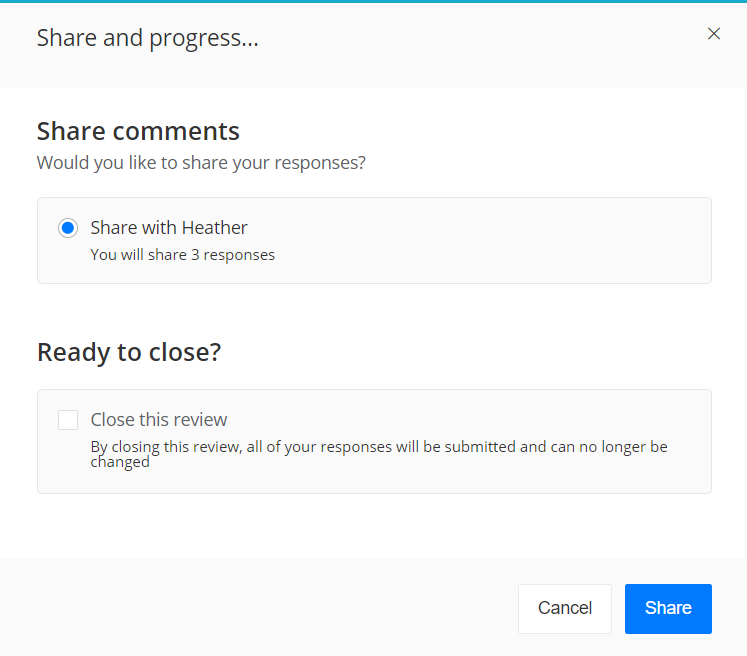 Once you have completed the check-in meeting and updated your comments, you must close it using the close this review button.