Depending on your account configuration, you may need to set up reviews as a manager for your team members.
To do so, go to your team tab. Find the card of the team member you would like to set up a review for and click schedule a review. You'll only see this button if they don't already have a review in progress.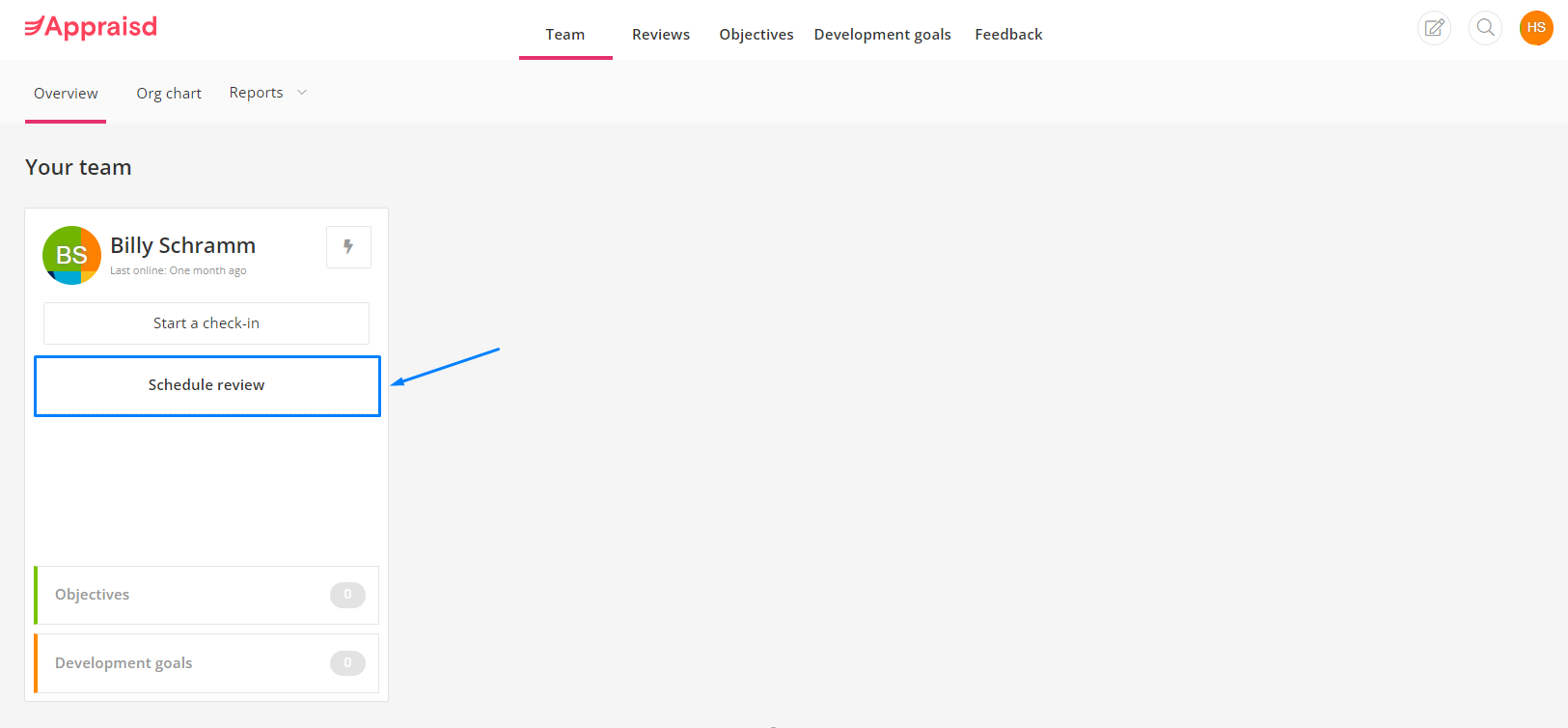 If the team member has a review in progress already, you can navigate to their Reviews tab to set up a review.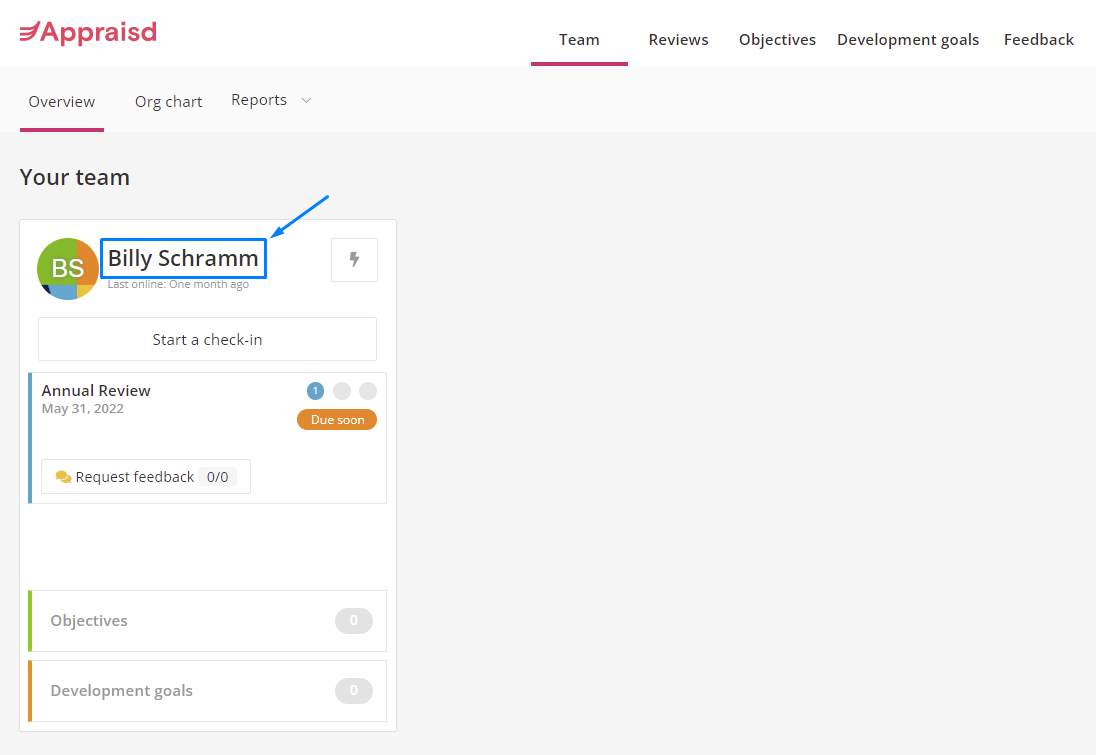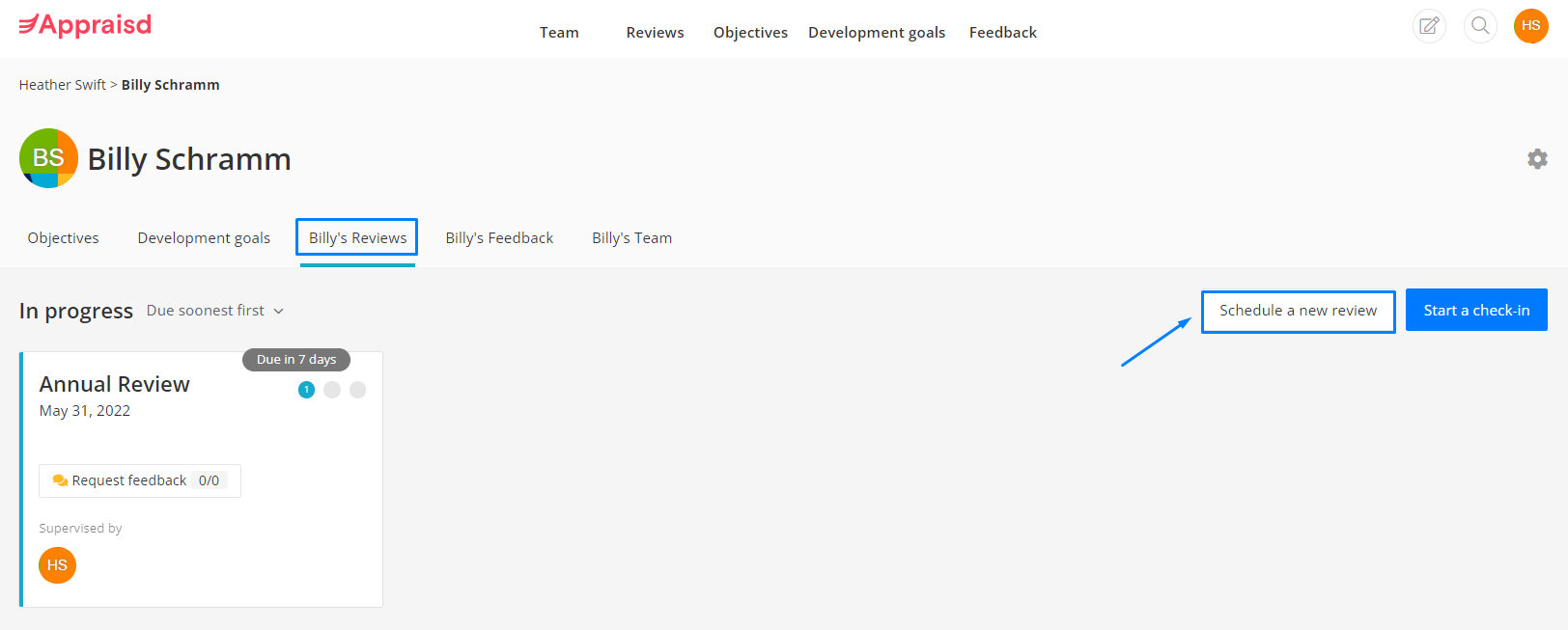 Fill in the details for the review, ensuring that you have selected the correct form and workflow. If you are unsure about which form or workflow to use, contact your HR team for guidance.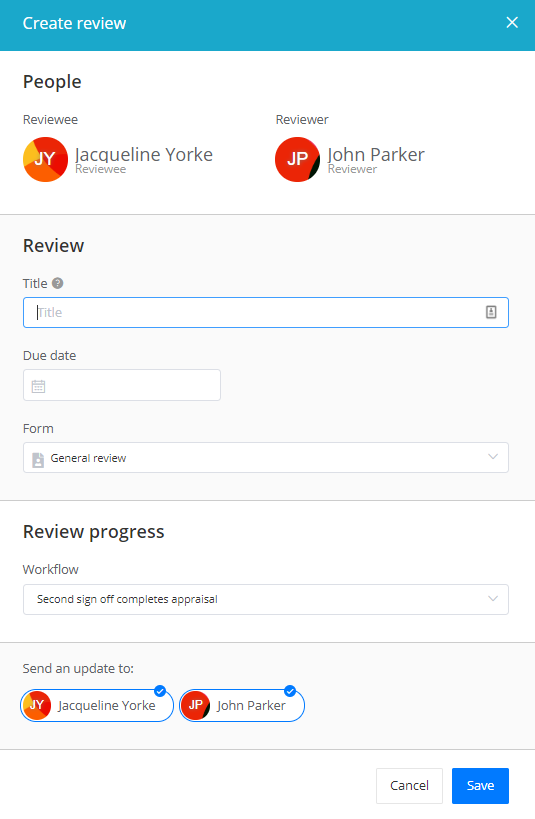 Once you press save, you will be able to find the review under your team member's reviews tab, as well as within your own team tab.
See here for more information on how to complete a review as a manager.