Check-ins are informal one-to-ones with your manager, which allow you to keep them updated on your objectives and to raise any issues that you would like to discuss with them.
You can start a check-in with your manager at any time from your Dashboard. Here you will see a Start a check-in button.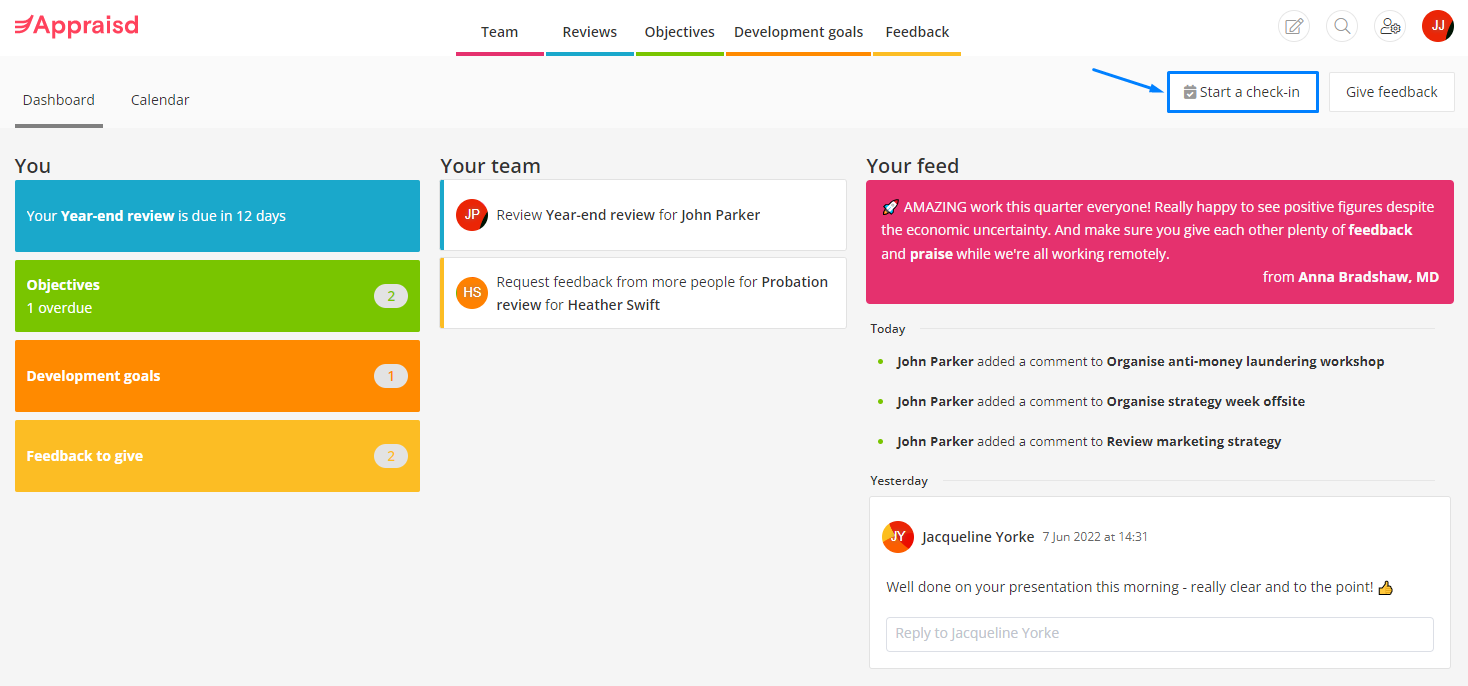 Choose the date you'd like the check-in to happen and the template you'd like to use, then Start a check-in. (If the Select type option isn't visible it means your HR admins have only enabled one type of check-in template.)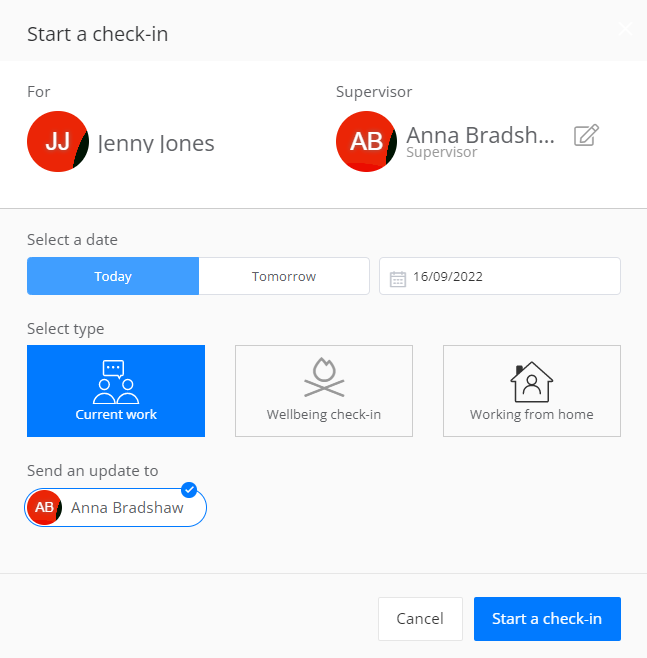 The system will notify your manager that you have requested a check-in by email (if you have this option selected above).
Once set up, complete the check-in form and share your responses with your manager. Be sure to make updates on each of your objectives and make a note of any issues that you would like to cover with your manager at your meeting.
Your manager will close the check-in once the one-to-one meeting has happened.
Note: If you do not see the Start a check-in button it means your account is not configured to allow employees to set up check-ins themselves.