Before drafting your job descriptions please ensure that you have enabled job descriptions in Configuration.
Creating job descriptions
When you are ready to add a job description go to the relevant tab in the Administration Centre and click on create a new job description.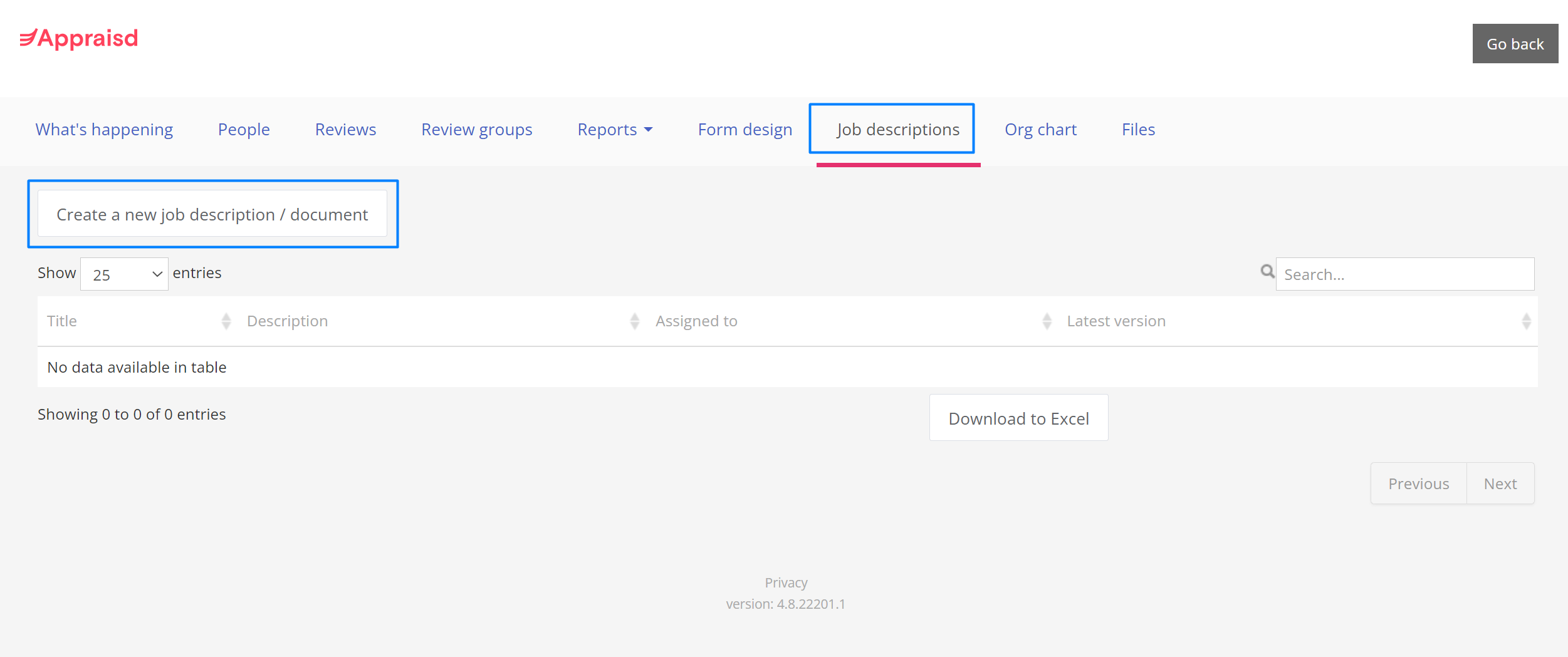 Complete the section with a job title, description and a list of responsibilities like the example below. When you are happy with it click save.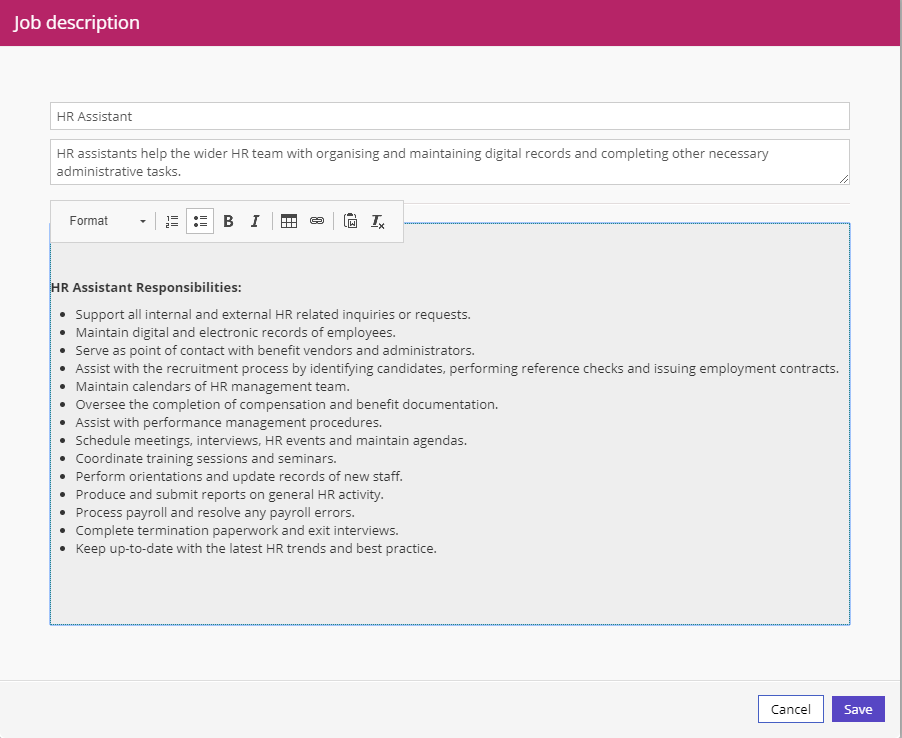 Job description versioning
Role responsibilites can change over time. If you would like to edit a job description whilst retaining the former description you can do so by saving as a new version. You can toggle between different versions of a job description using the dropdown on the right.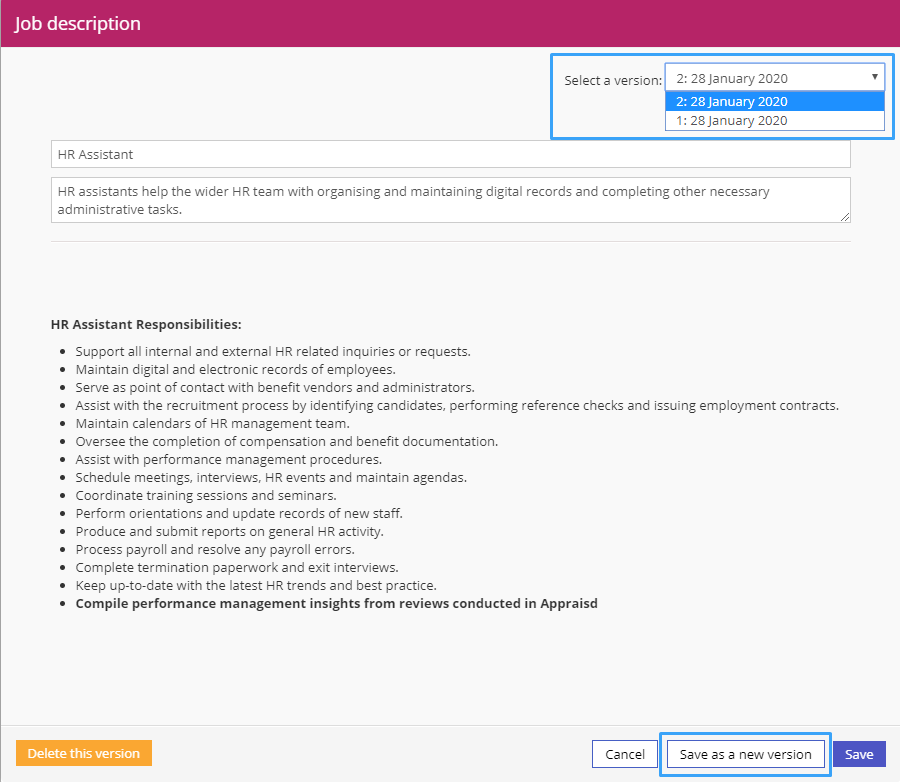 Versioning allows you to change job descriptions without affecting previous versions that have been included in reviews. Job description versioning should not be used to create a library of similar job descriptions to be assigned by different users.
IMPORTANT: if job descriptions are deleted they will be removed from any previous reviews that they have been included in.
Adding job descriptions to review forms
If you would like job descriptions to pull into reviews you will need to add a job description section from the question type dropdown in the Form Design area.