You can quickly add a new user anytime from the Administration centre.
NOTE: If you are using an API integration for your user provisioning then you must update your people data at the source.
To add a new user click on the Administration centre and then select the People tab.
Then click on Add a new user, this will open up a pop-up window where you can fill in the details for the person to be added to the system.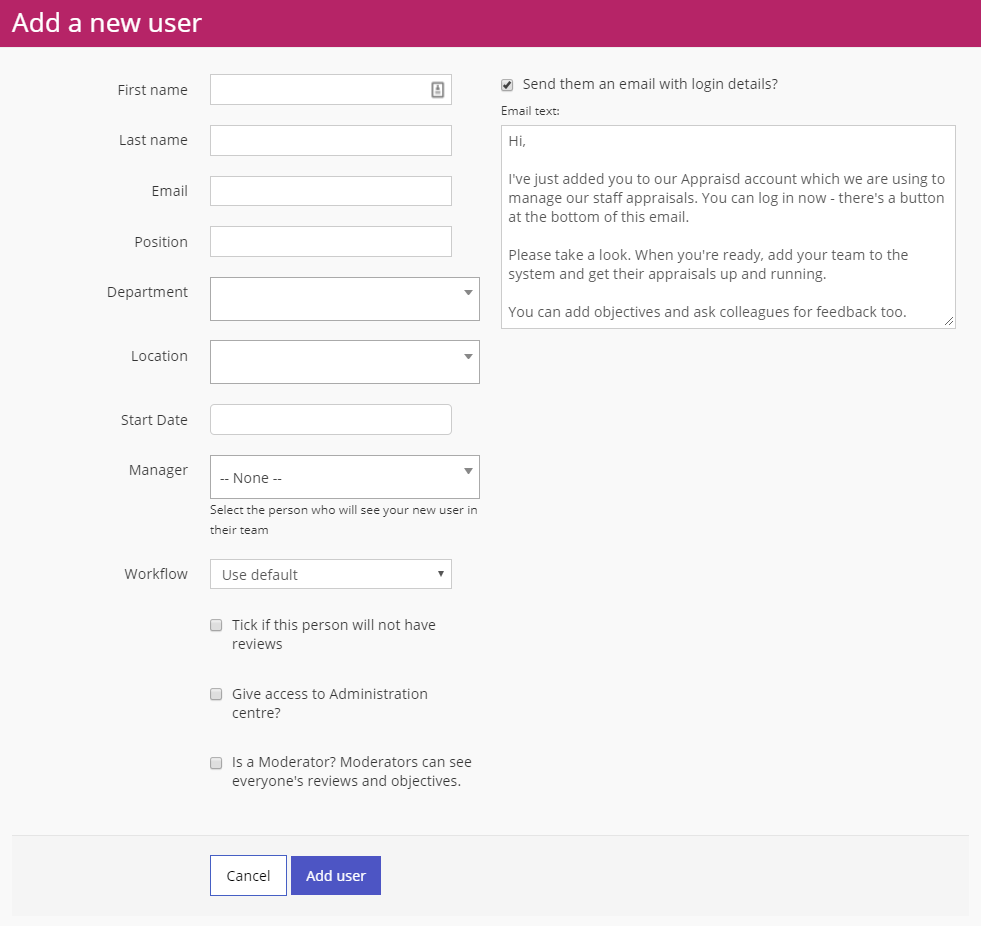 Depending on your set-up you may have additional people fields to populate using drop-down options. Once you have completed the details click Add User.
If you get an error saying 'Sorry - [email] already exists', please see the help page.
You can also give someone Administrator and Moderator permissions at the same time by ticking the relevant check boxes.
If you are using Administration groups then these permissions need to be assigned in the Configuration area.