You can reactivate a user at any time, you may want to do this if someone was deactivated in error or has rejoined your company.
Finding a deactivated user
Go to the Administration centre. Then enter the People tab. Find the deactivated user in the People list by filtering for Deactivated only users.
If you have a lot of deactivated users on your account, you can add their email address or name into the Search for text box at the top of the filter. You won't be able to use the Specific employee search because it only searches for active users.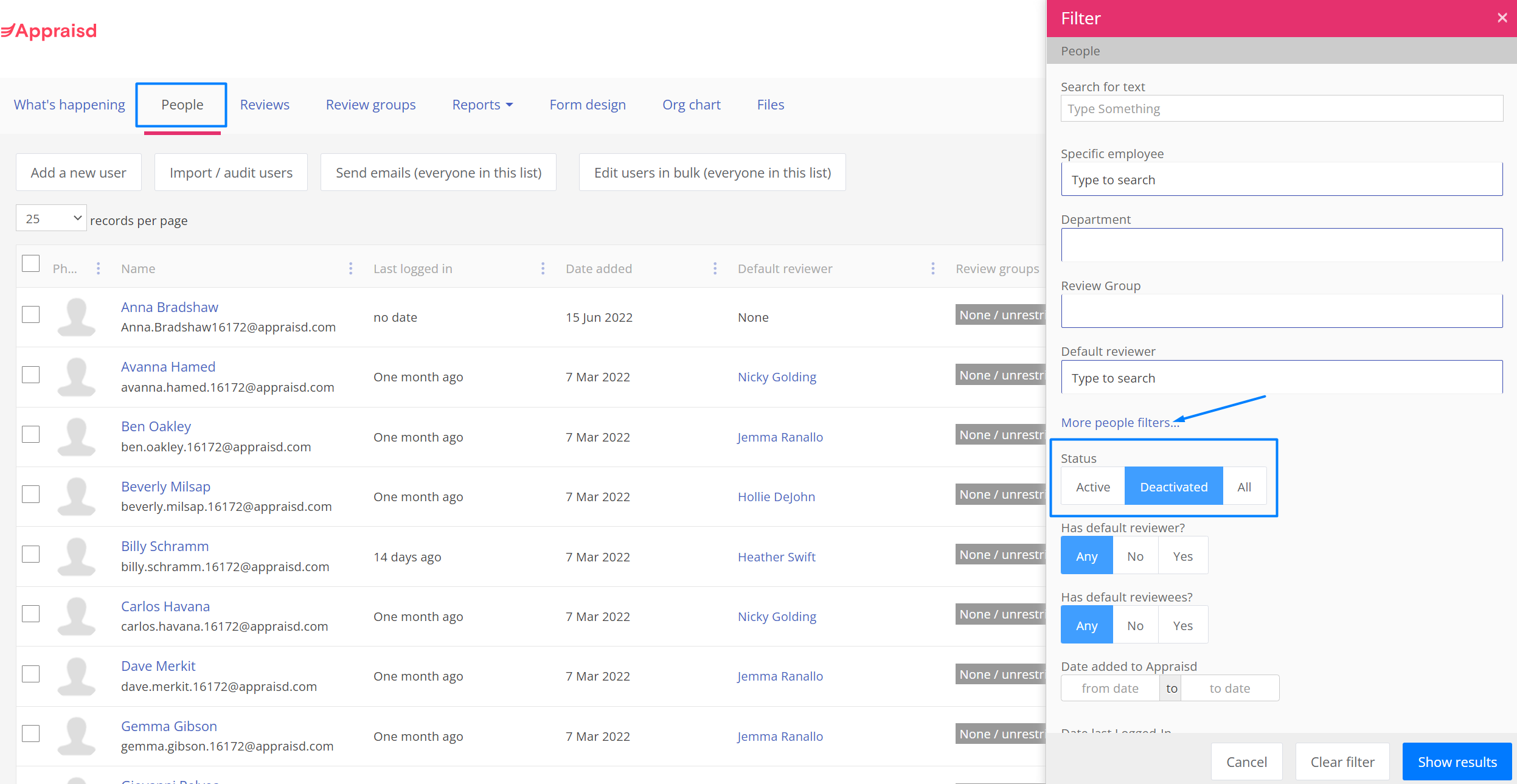 Once you have found the correct person, click on Edit located under the Edit column. Then click the Activate this user button.