How to change someone's manager and keep reporting lines up to date.
How to change an individual's manager
Go to the People tab of the Administration centre. You can reach this page by clicking on the grey cog icon, followed by Administration centre. Then select the People tab.
Use the Filter tool to find the person that needs to have their manager updated.

Once you have found the person in the people list, click on Edit under the Edit column.



A pop-up form with their details will appear, select the new manager using the search and drop-down.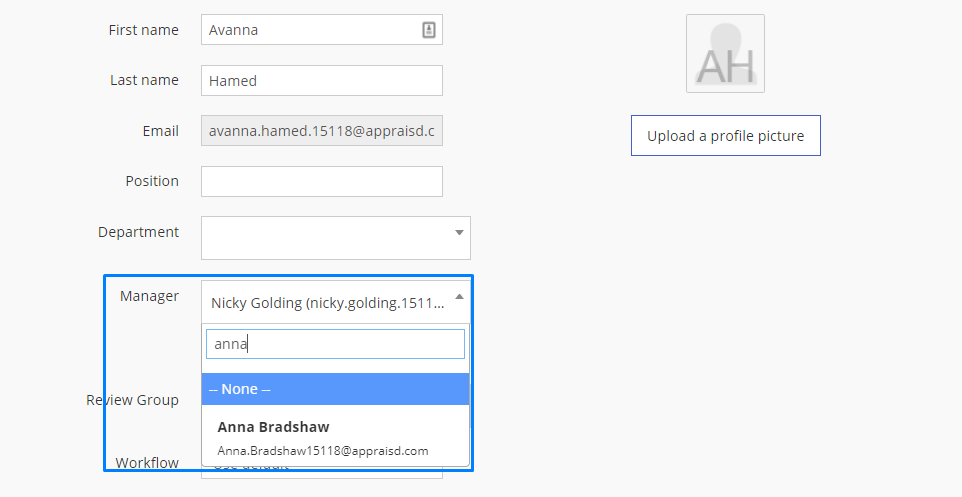 Once you have made the change, click Save changes to update the system with the new reporting line.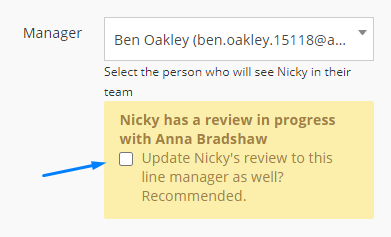 Tick the box to instruct Appraisd to reassign the review as necessary.
Follow the same steps to change Second Managers and Second Sign-offs.
How to change the manager for a whole team in bulk
From the People tab in the Administration centre use the Filter tool to search for employees by Default reviewer so that you can find the team you need in the People list.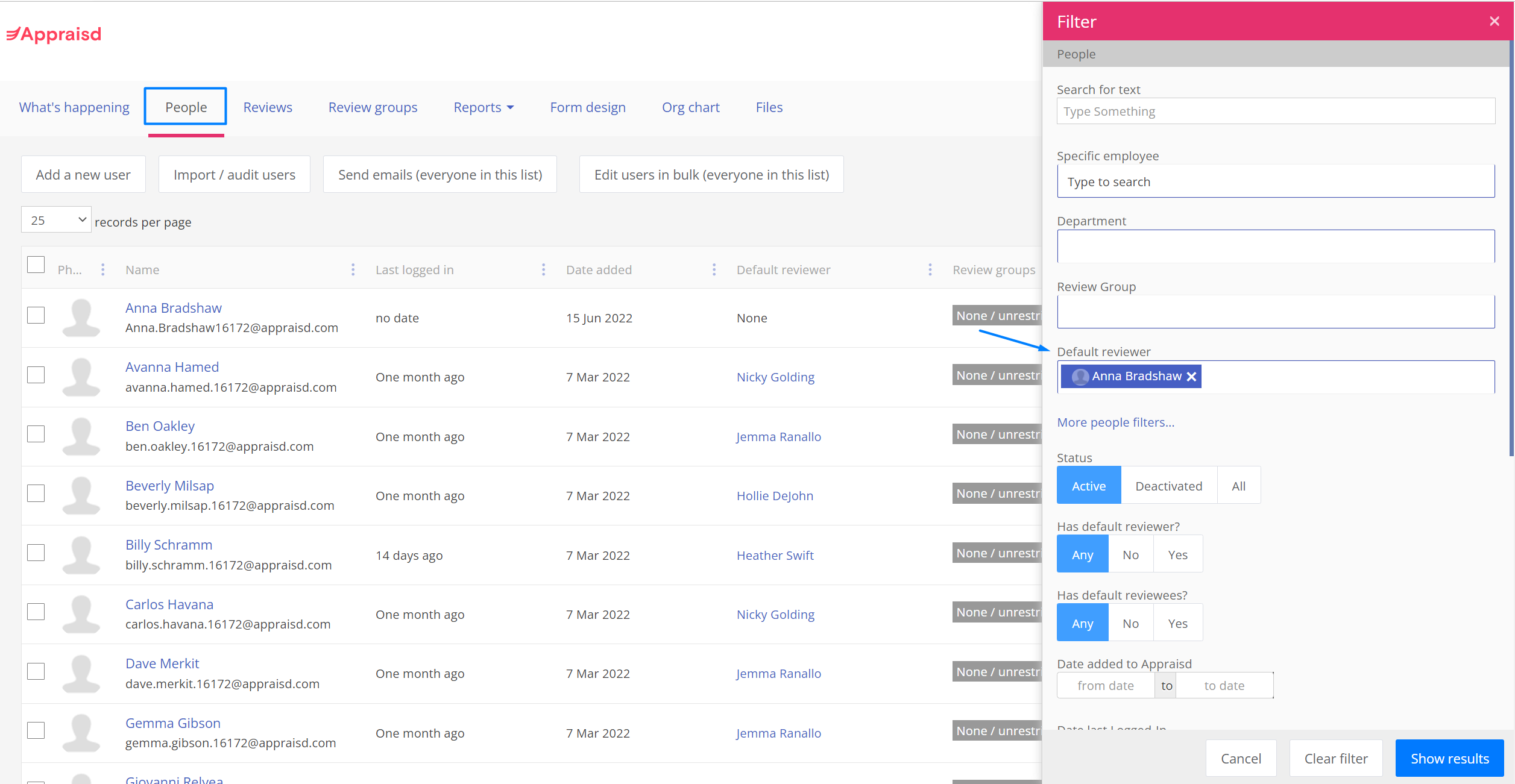 Once you have found the team you need to update, click on Edit users in bulk (everyone in this list).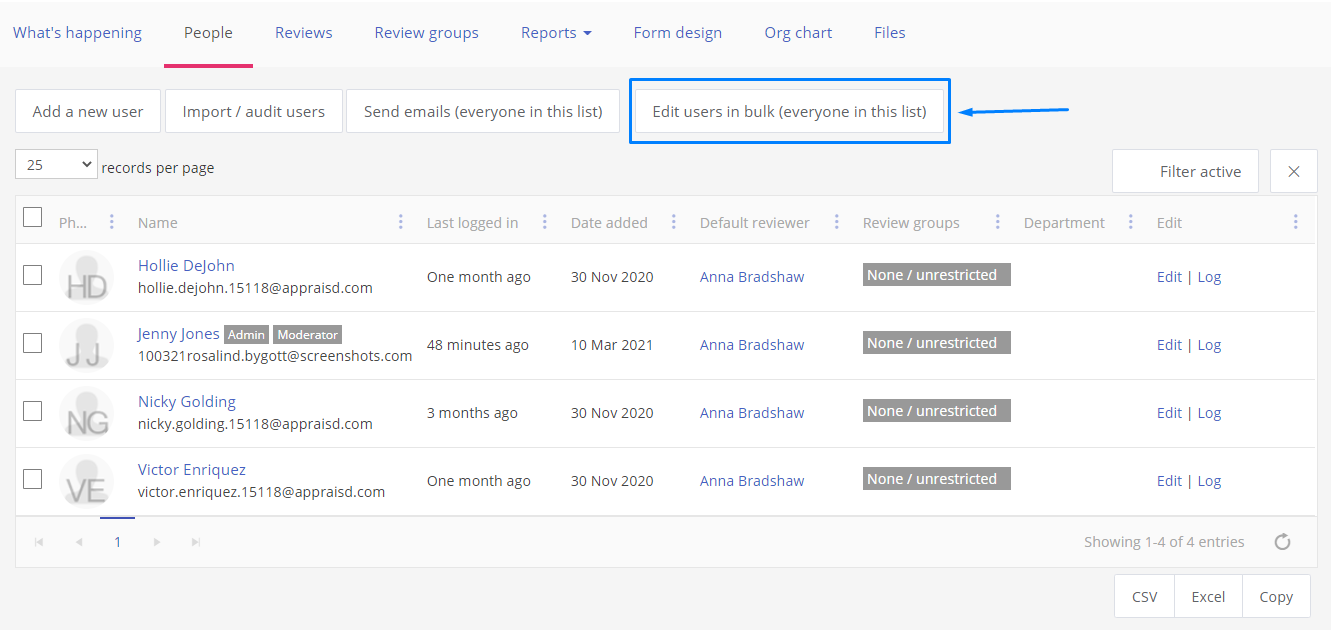 A pop-up will appear with several options that you can edit, unlock the Manager field and find the person who should be assigned in this role for the team of people selected.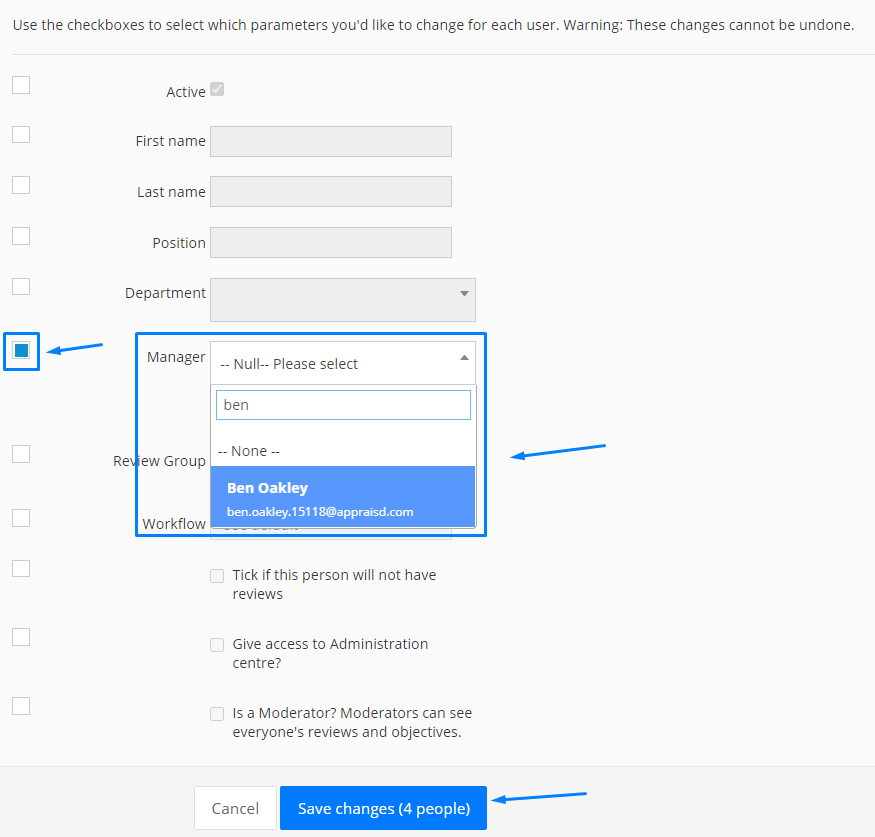 Click on Save changes to update the system.