You can add your picture to your Appraisd account like this:
Under your initials/current profile picture (top right), click Your profile.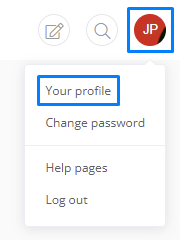 Click the cog tab on your profile.
Drag a picture into the slot, or select a file using the Choose a profile picture from your computer button.

Administrators can do this on behalf of their staff too by accessing the individual's profile page and using the cog tab.
Not working?
Check your picture has a **png, gif **or jpg extension.
Check your picture is no more than 3Mb in size.