Turning on administration groups is useful if you need different users to have administration and moderator rights over different sections of your company. For example, you may have an office in London and an office in New York and only want the HR team in each location to have access to the users in that location rather than the entire company. It is also useful if you don't want all your moderators to have access to the profiles of your leadership team. You can still choose to make some people administrators/moderators of more than one group if you'd like them to have visibility over your whole company.
We have to turn the setting on for you but then you're welcome to set-up your own groups.
In Configuration you'll be able to create new administration groups and assign admins/moderators to those groups.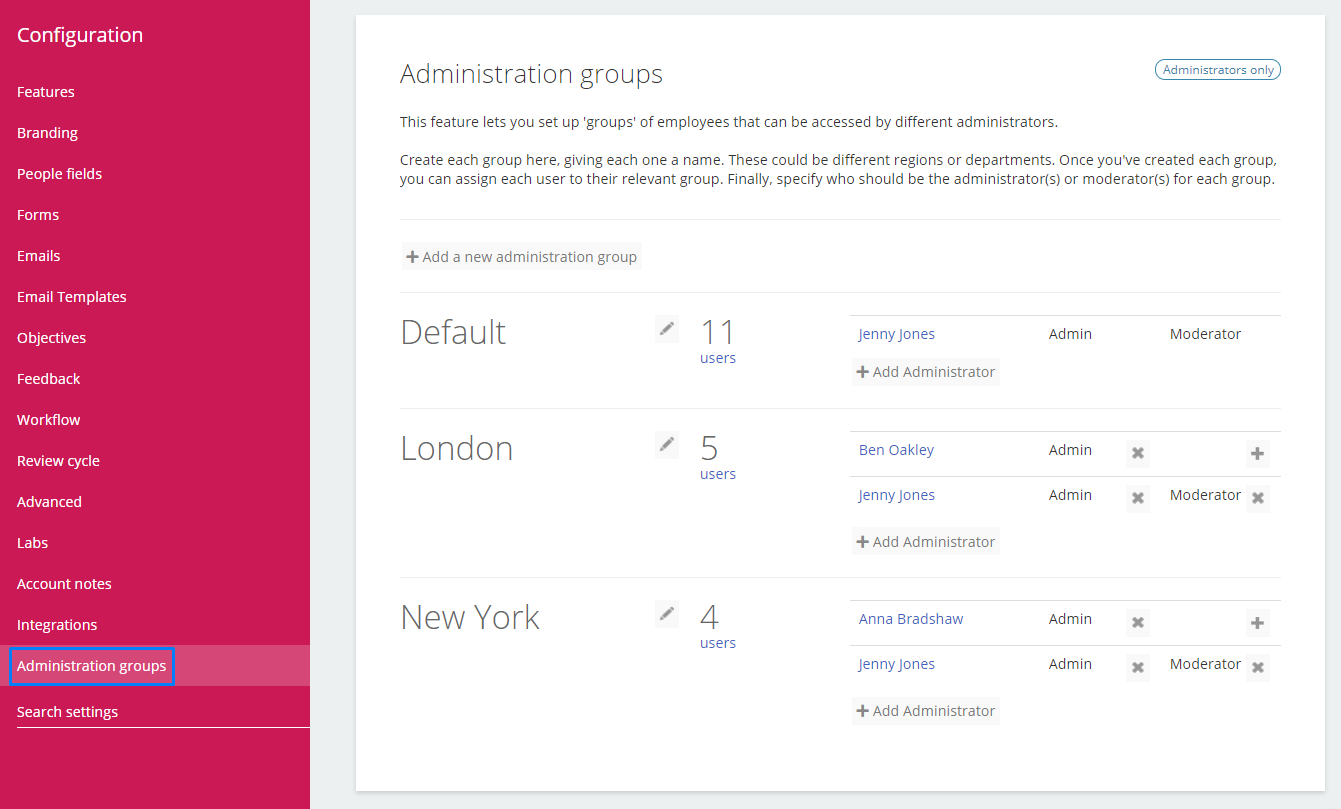 Note: you'll need someone to be a moderator of all your admin groups in order to make overall changes if required.
Once you've created an admin group, you need to assign people to these groups and you can do this under the People tab in the administration centre by editing users (either in bulk or individually).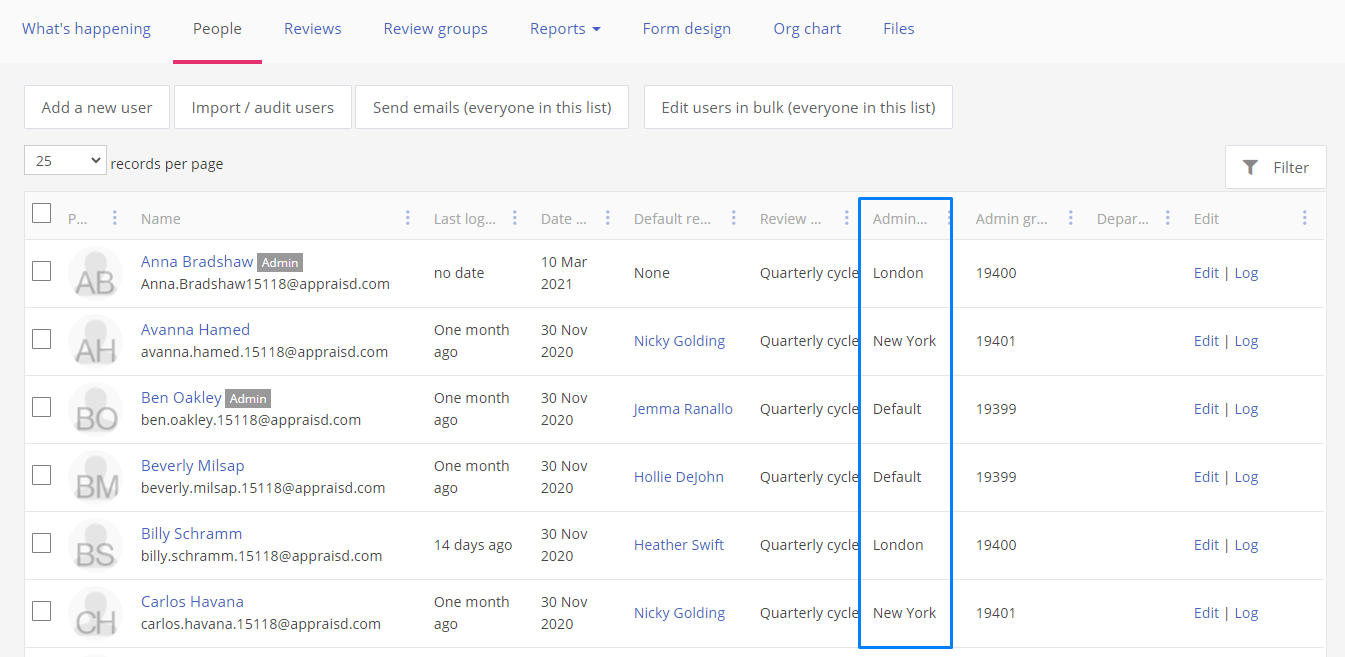 Then the admin/moderators you've selected for each group will only have admin/moderator rights over the users in their particular group.