Appraisd enables managers to get far greater visibility of what their teams are working on compared with paper-based review systems.
At any time, you can view the profile page of someone you manage to see everything about them.
Click on the name of the person you're interested in.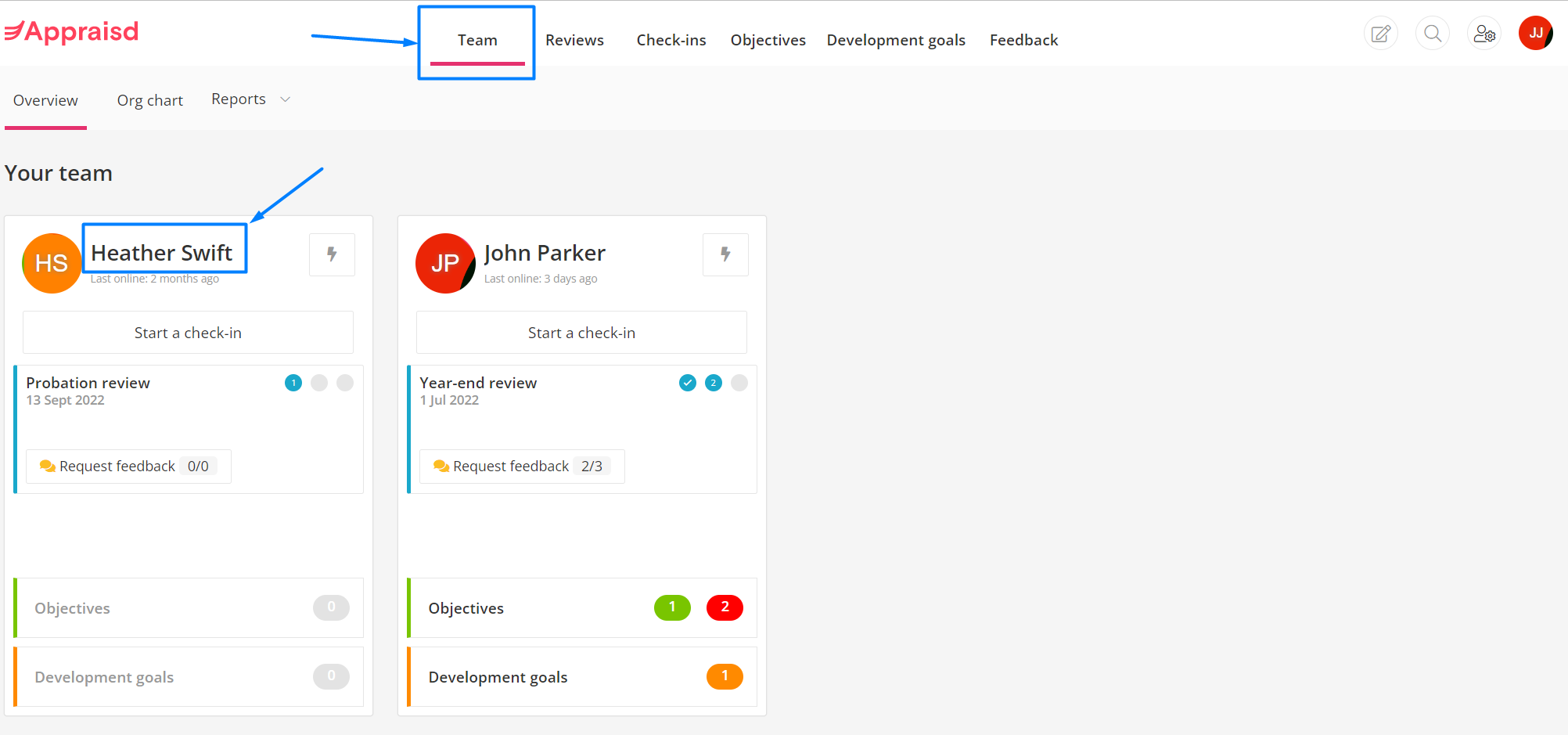 You're taken to that person's profile page:
Add and amend objectives at any time, or make a progress update on an objective in progress.
See a list of the people Heather manages.
View all of Heather's review reports, past and present.
Make and review feedback nominations.
'In the diary' for Heather – an outline of everything he needs to work on over the next 12 months.
View performance charts of ratings achieved at review.
Heather's activity logs (only seen by Administrators).
Cog tab for changing Heather's account details, assigning him to a new manager, etc.
Drill down into your team
Appraisd allows managers to view the objectives and reviews for anyone they directly manage, and those beneath them in the reporting structure.
In this example, you could click on Heather's Team to see a list of the people Heather manages.
You could then click on Billy's name to see his profile. You could:
See how Billy got on at his last review
Check that Heather has set Billy some appropriate objectives
Add a progress update on Billy's objectives – a great way to motivate people one or more levels beneath you in the hierarchy is to let me them know you're interested in what they're doing by adding a comment to one of their objectives.
There are many ways you can build Appraisd into your day-to-day management and drilling down into individuals' profiles is a great way to start.
NOTE: These will be available depending on the configuration of Appraisd for your organisation.