If your organisation is using a 3-stage workflow, your reviews will have a self-assessment stage and a manager review stage. Following that your manager will close off the review.
Completing your self assessment

When completing your stage of a review, you can press the save and exit button if you would like to come back and edit or add to your answers. When you are happy with your self assessment and would like to submit your responses to your manager, you can press the Progress button.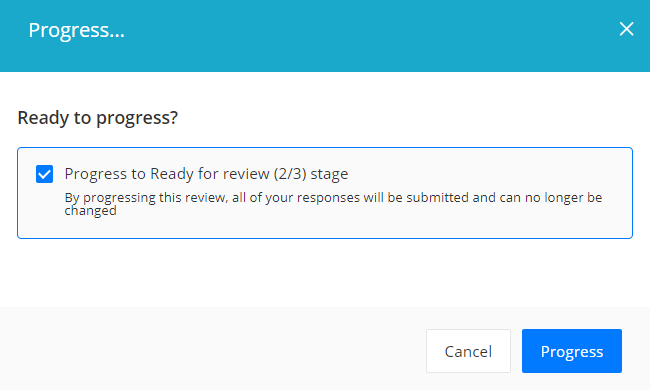 The above dialogue allows you to confirm that you are happy that by progressing your review, you cannot change your answers. If you are happy with this, tick the box and click progress. Your review will now move into the ready for review stage.
Progressing a review as a manager
If you are a manager, once your team member has completed their self assessment the review will move into the ready for review stage where you can complete your comments.

As in the self assessment stage, you have the option to save and exit if you would like to amend your comments or complete the review at a later date. When you are happy with your responses and would like to share them with your team member and close the review, press share and progress and tick the box confirming that you are happy with submitting the review.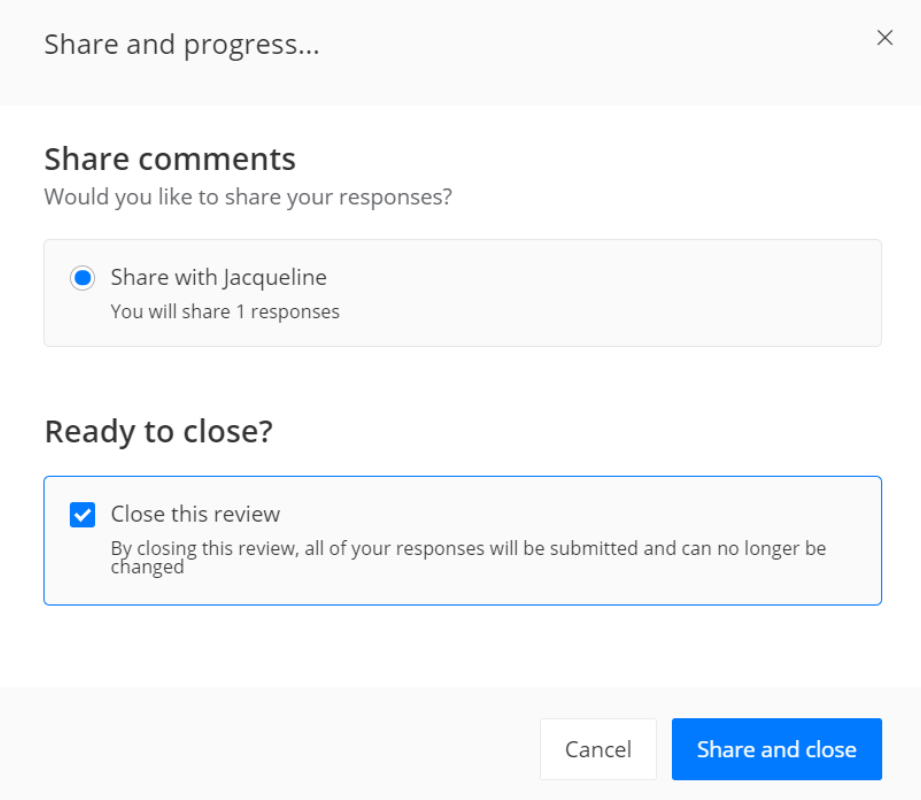 We advise that managers make their assessment and use the share and progress button to close the review once they have had their in-person meeting with their team member. This allows managers and team members to agree on the review comments and gives a chance for the manager to make any changes before submitting the review.
If your review has a matrix manager contributing, the share and progress will look more like this:
You may choose to just share with other review supervisors if you would like to collaborate with the matrix manager on your responses and make them aware of your comments before sharing with your team member.
Matrix/secondary managers
As a matrix manager, you complete your stage following the self assessment alongside the primary manager. Once you have made your comments, you can press the share... button to either share with the team member and review manager, or you can choose to share with just the manager. The second option can be useful when you would like to collaborate with the review manager on your responses.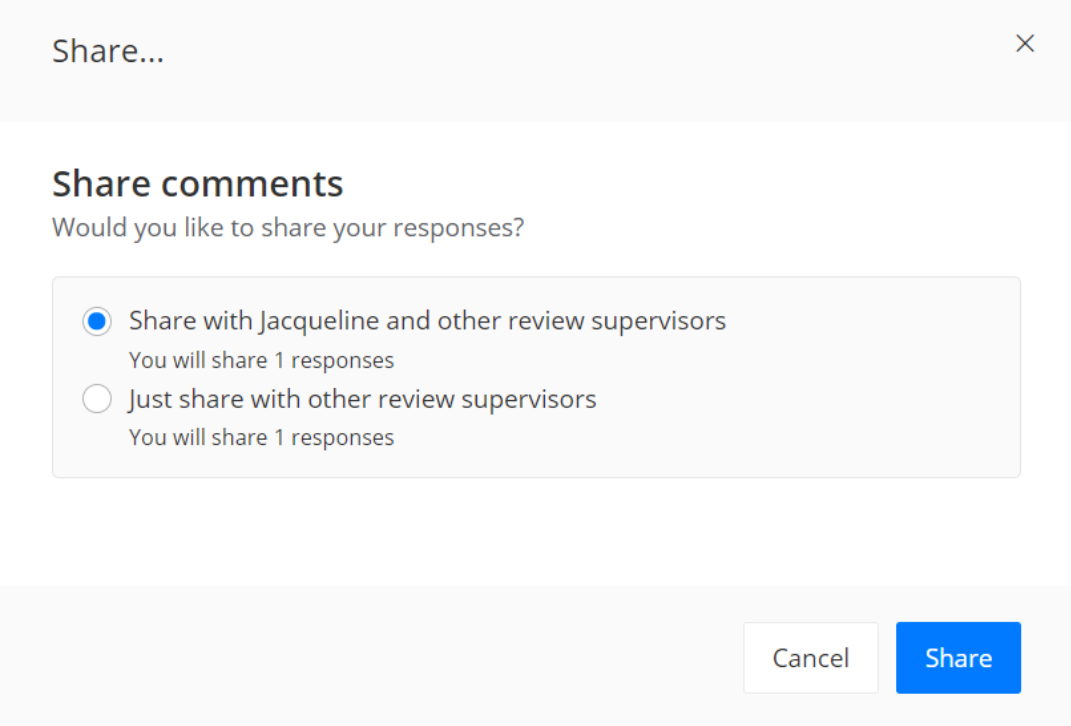 Depending on your account set up, as a matrix manager you may also be able to close the review. This is what your share and progress dialogue may look like: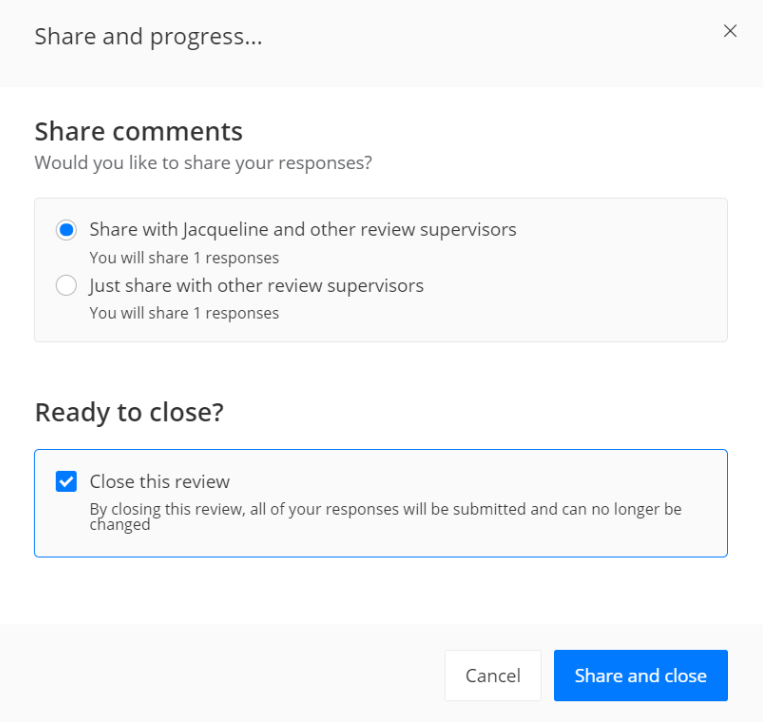 You can decide to share your responses with just the primary manager or with the manager and team member and then tick the box to close the review. It is important to note that by closing the review changes cannot be made by to all responses in the review. We suggest only closing the review once an in-person meeting has been held and all individuals are happy with the responses provided.
If you're interested in the email reminders you'll receive, please refer to our help page on Email reminders and alerts.