Sensitive sections in a review that shouldn't be seen by the employee are marked with a padlock icon.
For example, if feedback on your account is hidden from the employee, this section will be marked with a padlock. Similarly if you have any manager-only sections in your review form, like talent management, these will be also be marked. If you're currently sitting in the review meeting with the employee and they can see your screen, you may want to toggle on 'hide sensitive data' - this will hide all sections marked with a padlock.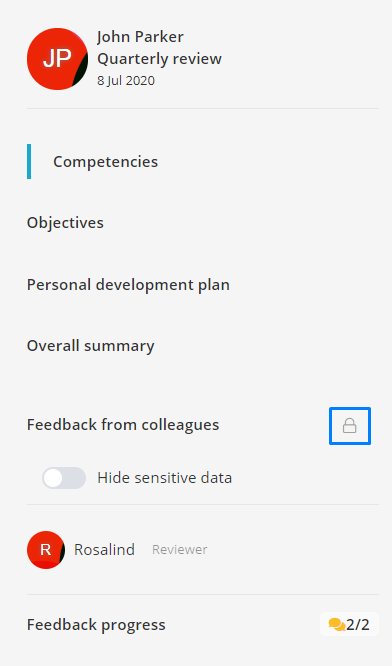 _______________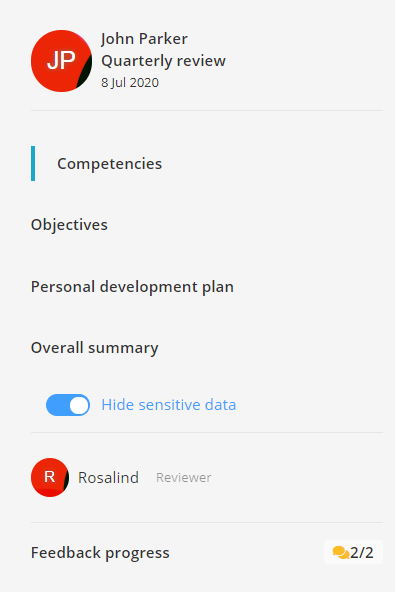 However, while adding your comments prior to the review meeting, it is advised that you leave this toggle off so you don't miss any manager-only sections in the review form. Some maybe mandatory and you won't be able to share your comments without completing them.