Appraisd allows you to include automatically calculated scores in your reviews. These are useful if your process involves rating behaviours/competencies and objectives.
You can add an average of the current user's behaviour/competency ratings in a section by opening your review form in the Administration Centre > Form Design. Select the question type = calculated score and a drop-down will appear. Choose whether you'd like the average to be calculated to one or two decimal places.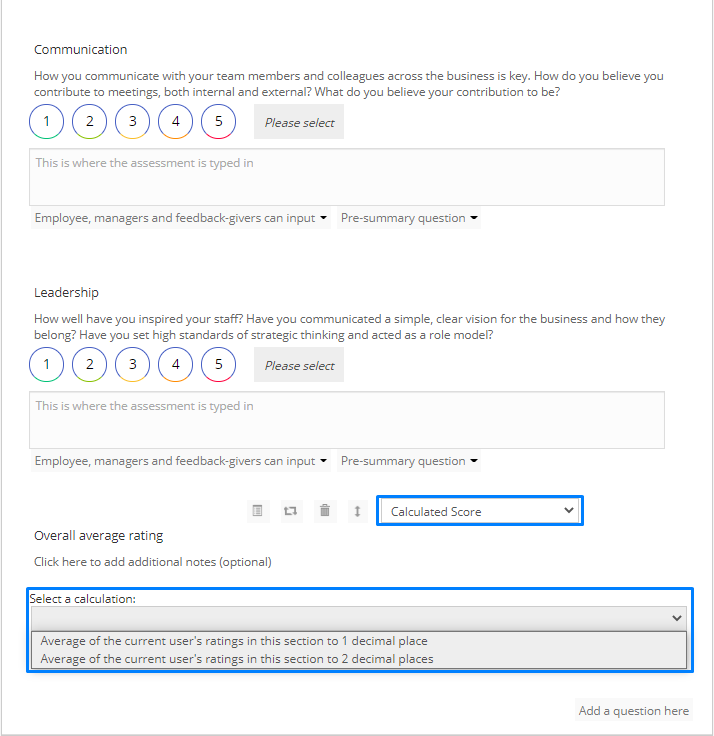 This calculation will give a separate average for those who have given ratings in the section. For example, if employees and managers are both required to give a rating, then you will get an employee average rating and a manager average rating.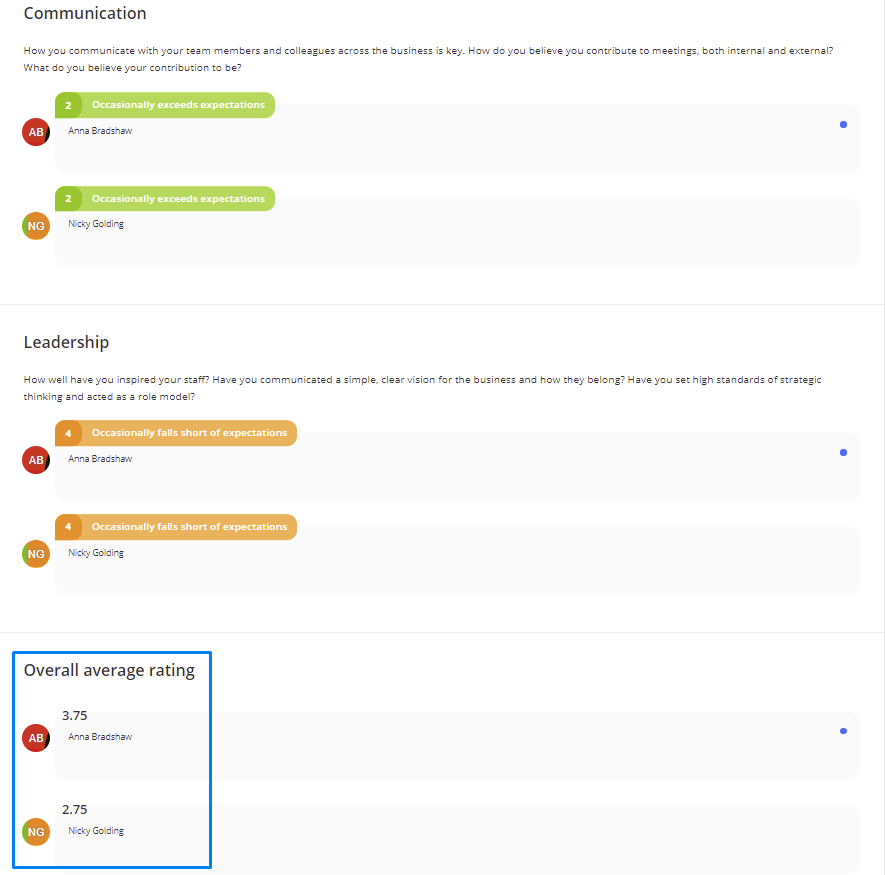 If you are looking to include more complex calculations, like combining competency ratings with objective ratings or adding an overall rating that takes ratings from more than one section of your form, please contact us at support@appraisd.com and we'll be happy to help you configure this.