As an admin you can check the progress status of reviews and compliance rates from the Reviews tab and with Reviews Metrics report.
Filter your Reviews list to check completion status
In Appraisd, Administrators can produce reports on the status of all reviews easily.
Go to Administration Centre
Click the Reviews menu drop down
Use the Filter button
The table displays a list of all reviews on your account. You can filter, search and sort the data to find the information you need. Try a filter on 'overdue', for example, or on a particular form name. You can also filter by particular stage so you can view all reviews currently at the self-assessment stage for example.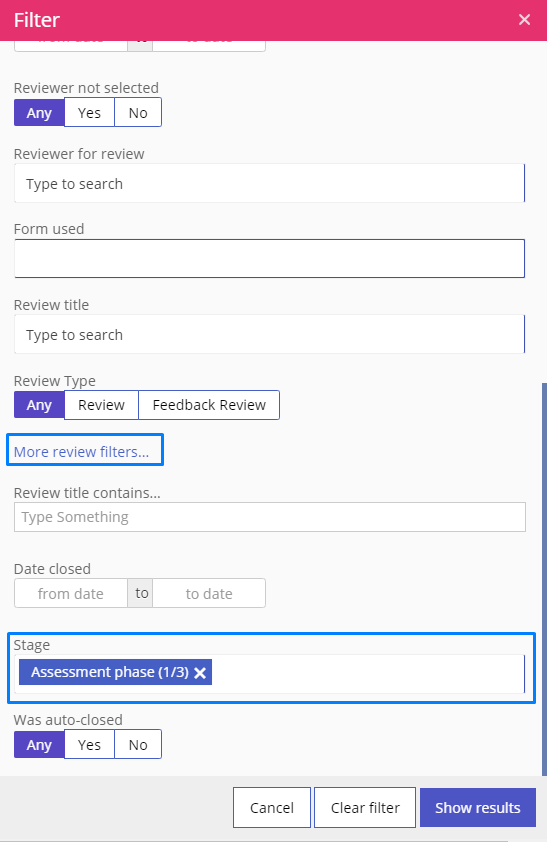 As an Administrator, you'll see an Edit button on each row which you can click to edit the appraisal's details.
If you're a Moderator, you'll see a View button on each row which you can select to view that appraisal report.
Once you have filtered to the reviews you need to see you can also export the list to excel, scroll to the bottom of the reviews list and you will find the export buttons to the right of your screen.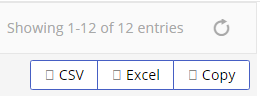 Use the Reviews: Metrics report for a more visual check on compliance rates
If you want a more visual representation of your organisational compliance rates then you may prefer to use the Reviews: metrics tool under the Reports drop-down tab in the Administration centre.