Save time, celebrate colleagues, jot down personal notes and see what you need to do in Appraisd - all without leaving Slack.
The Appraisd app for Slack helps you integrate Appraisd's personal development and performance management tools into your working routine. Using the app, you can:
see upcoming reviews, check-ins, objectives and feedback requests
give instant feedback and praise to your colleagues
add a personal notes to yourself or a team member
get your Appraisd alerts in real-time
Home tab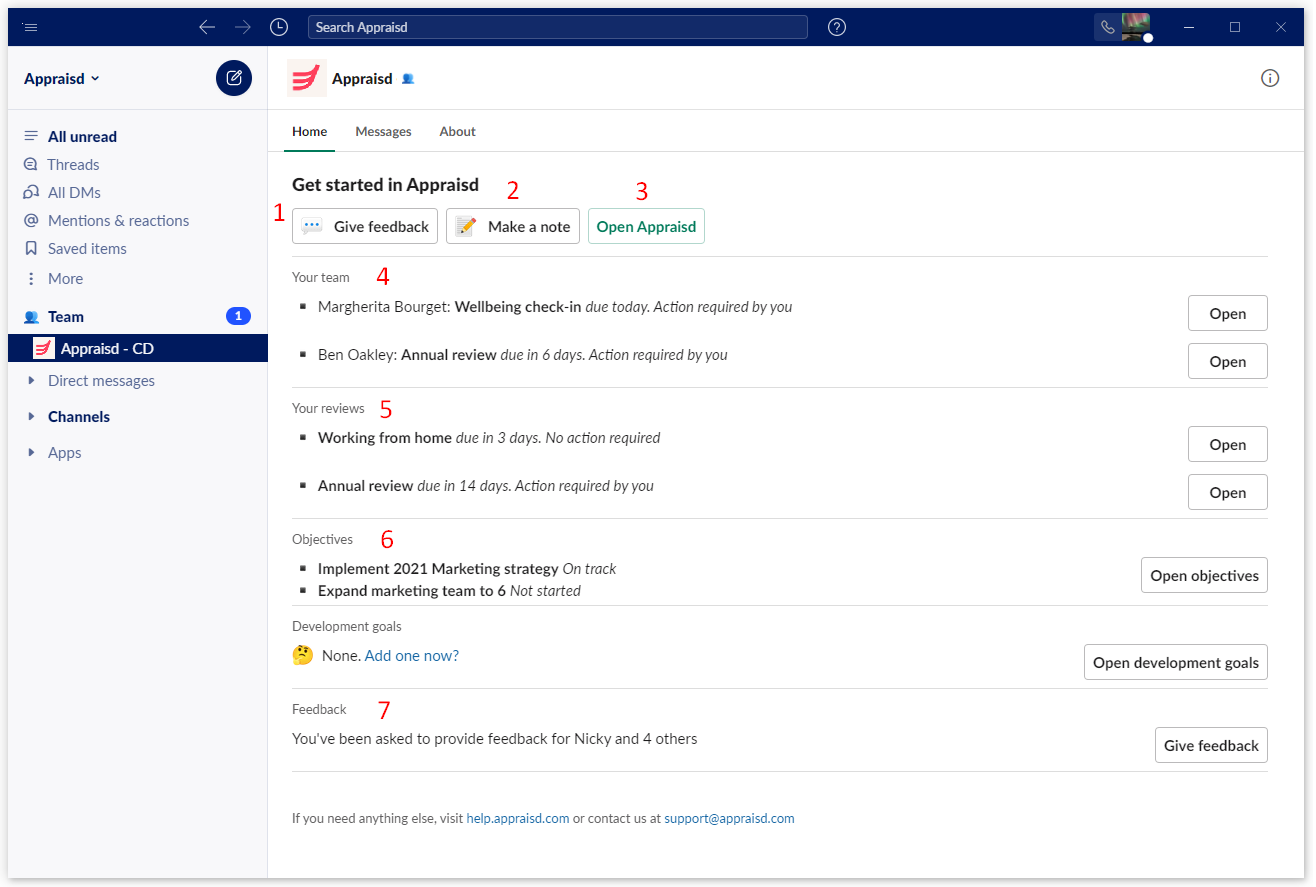 Give feedback to a colleague

Make a personal note

Open Appraisd in your browser.
The actions you need to take for your team
Quick links to your ongoing reviews
Overview of your current objectives
See who you've been requested to provide feedback for
Messages tab
Appraisd will use the messages tab to send you notifications about updates to your reviews and objectives, feedback requests and any feedback that you receive.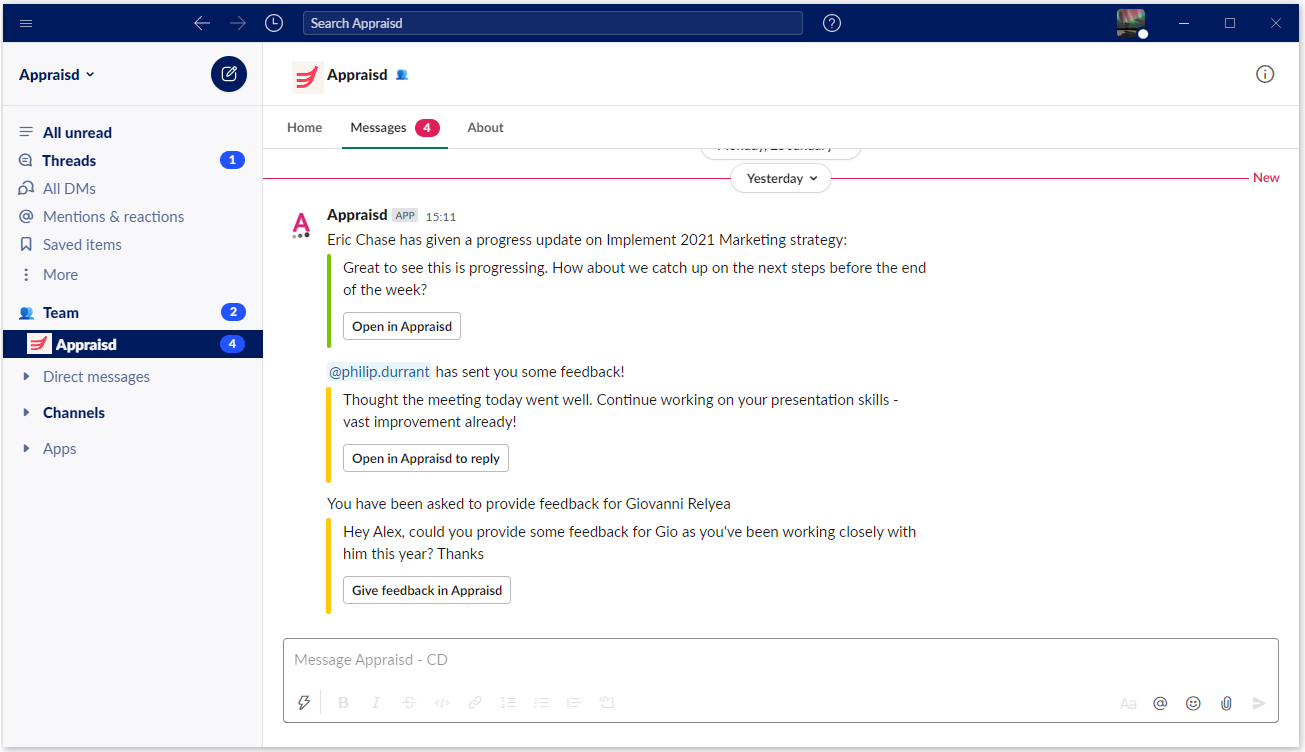 Your daily email round-up about upcoming reviews and what your team have done in Appraisd will also be provided here.
Slack shortcuts
You can use the Appraisd slack shortcuts to send instant feedback to a colleague or make a personal note from anywhere in slack.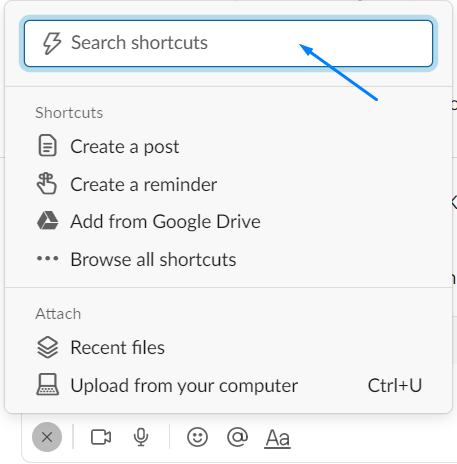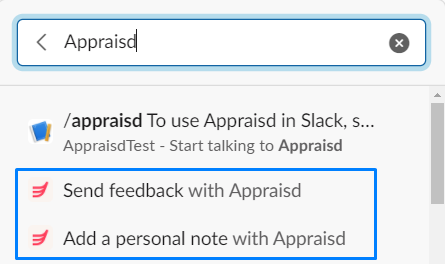 Pro tips
You can use the forward slash commands "/feedback" and "/note" when composing a message anywhere in Slack to use global shortcuts quickly
You can convert any message in slack into feedback or a note in Appraisd using the 3 dot menu


FAQ
Q: Why can't I send feedback to my colleague using the Appraisd Slack app?
A: There are two common reasons:
Your colleague doesn't have an Appraisd user. You can only send feedback to colleagues that have a user in your company's Appraisd account.
Your Appraisd account is not configured to allow instant feedback. Contact your Appraisd administrator who can turn on this feature.
Q: I can't see the Appraisd app in my Slack. How do I find it?
A: Click on the + button in the Apps section of your Slack sidebar and search for Appraisd. Click on the app called Appraisd to add it to your sidebar and link your Slack account to your Appraisd user.
If you cannot see the Appraisd app in the list then your admins haven't enabled it yet - contact them to get started using the app. If you're an admin, you can find the instructions for setting up the Appraisd Slack app here.