Managers can close and edit objectives in bulk for their team to help keep profiles and objectives up to date and relevant.
Go to your Team tab and Reports.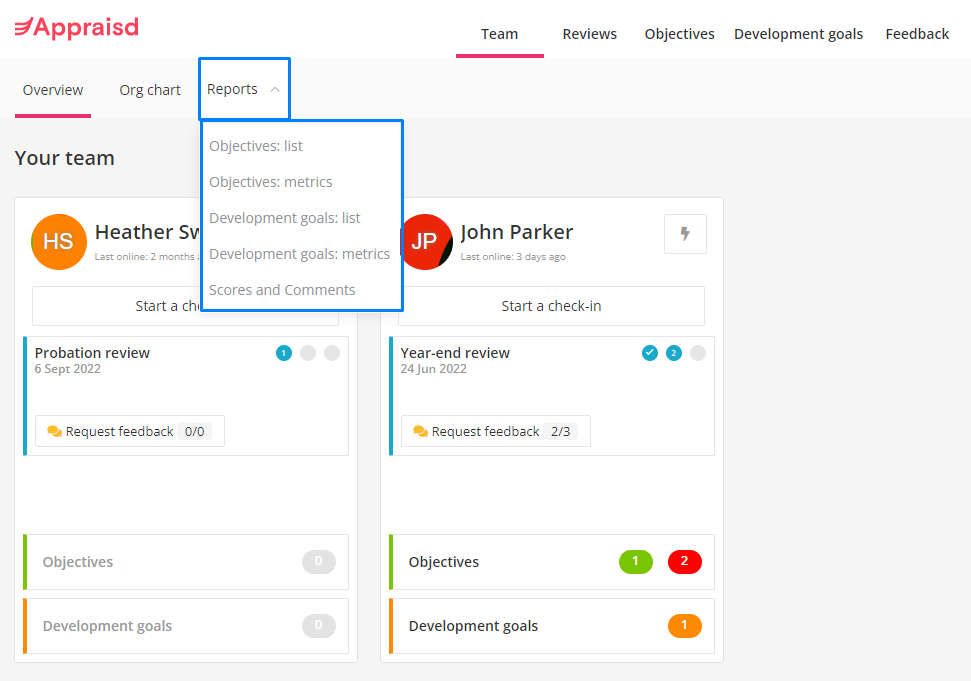 Go to the Objectives: list report.

You can choose to edit all objectives, single objective or apply a filter to edit ones conforming to certain criteria.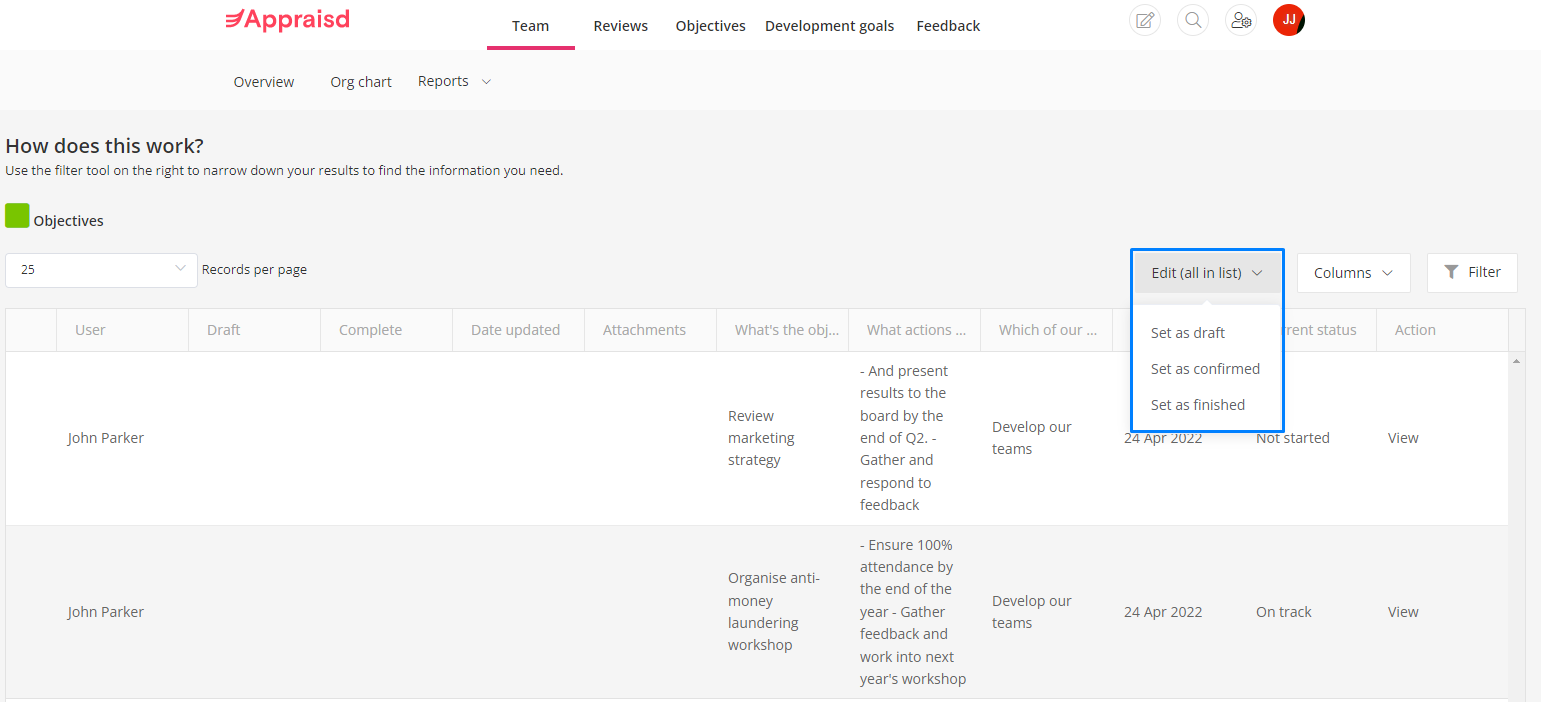 For example, you may wish to close all objectives that are overdue so you can apply the overdue filter and then select all those in the list to be set as completed.
Alternatively, you can click on certain objectives to select them allowing you to only change the selected objectives. The selected objectives will be highlighted in blue: