You may want to re-open an objective that has been marked as finished, to do so, go to the Your Team button and click on the employee you'd like to view.
View the objectives tab in the profile page of the employee. Click on the Archived drop-down menu. All finished objectives will appear grey below.
Select the finished objective you would like to re-open. Click on Options and Re-open for comments or assessment. This will change the stage of the objective back to In progress, so the employee will be able to make changes to it.
Once the necessary changes have been made you can mark the objective as complete by ticking Finished working on this objective.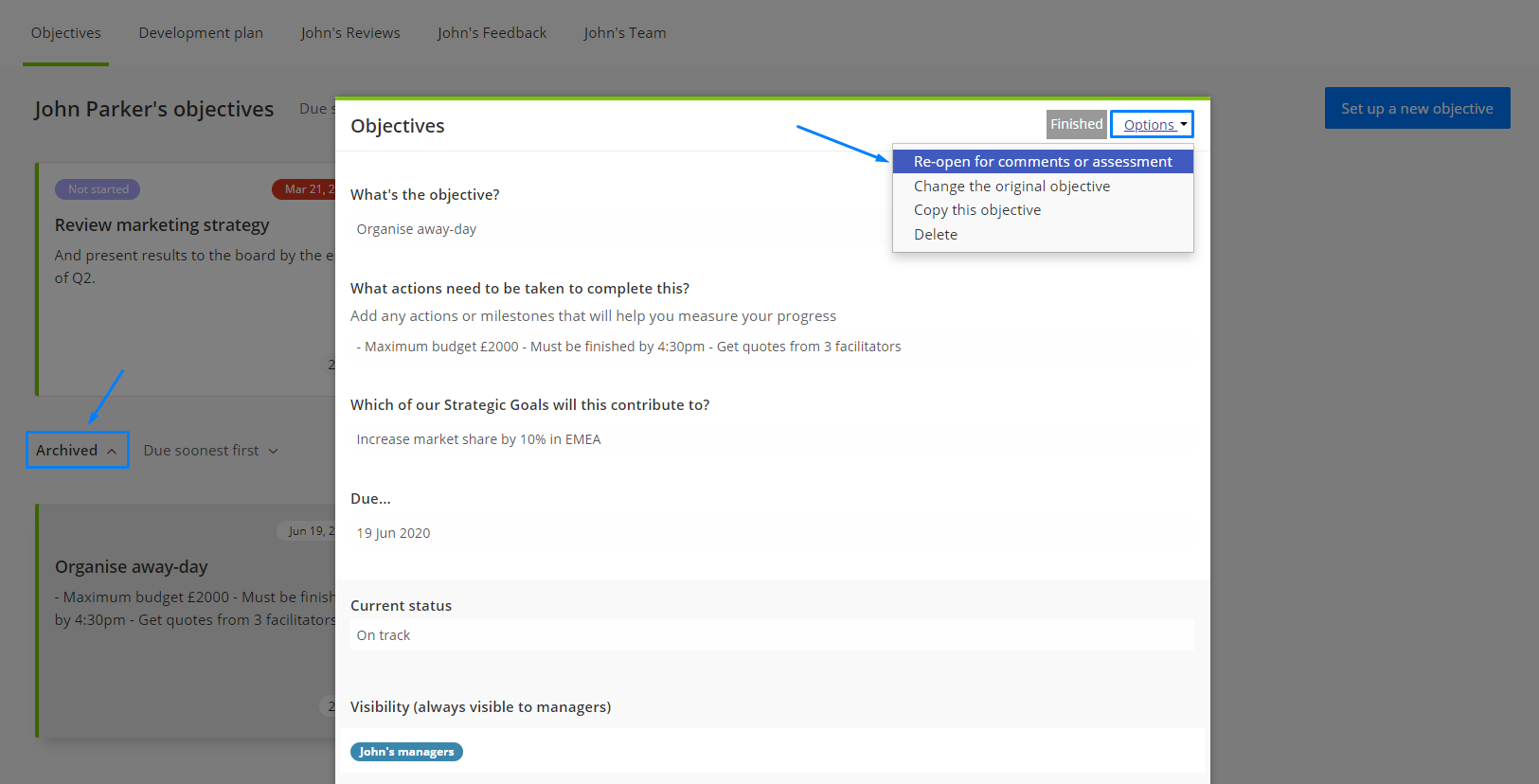 Note: only managers and moderators can re-open an employee's objective.