If you go to your Team tab > Reports, you'll be able to drill down into you team.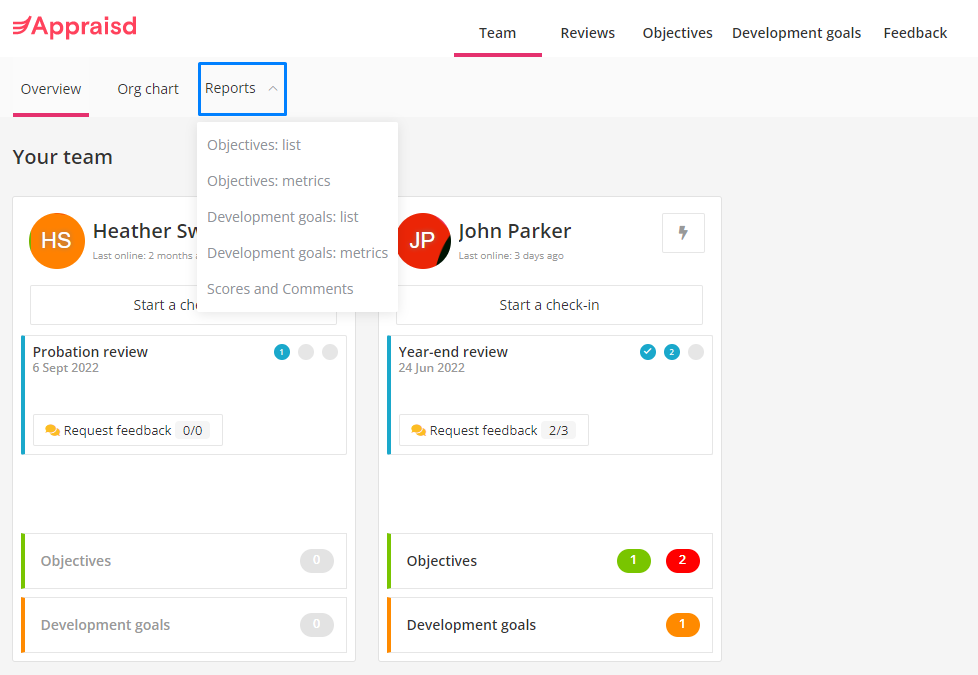 The Objectives report will show all the objectives that belong to your team members. If you'd like to filter this down to a specific team member, you can use the Filter button on the right.

You can also export the report to Excel afterwards using the button on the bottom right.