We can add status updates to your objective templates so that staff can better track their progress and you can report on it.
We can enable a Progress Status indicator on any objectives templates (goals, personal development plan, OKRs etc). Once configured a status tag is added to each objective whenever someone makes a status update, it looks like this: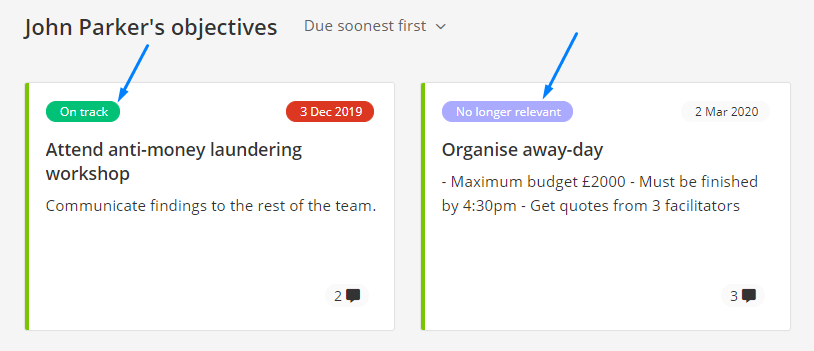 Here's how a user would update the status
Click on the objective that you want to add a status update too, a pop-up will appear. Click on the status button that best matches the progress made on the objective and Save.

NOTE: that the status options can be customised to suit your needs.

Status updates show up as you'd expect in reports so that you can track progress: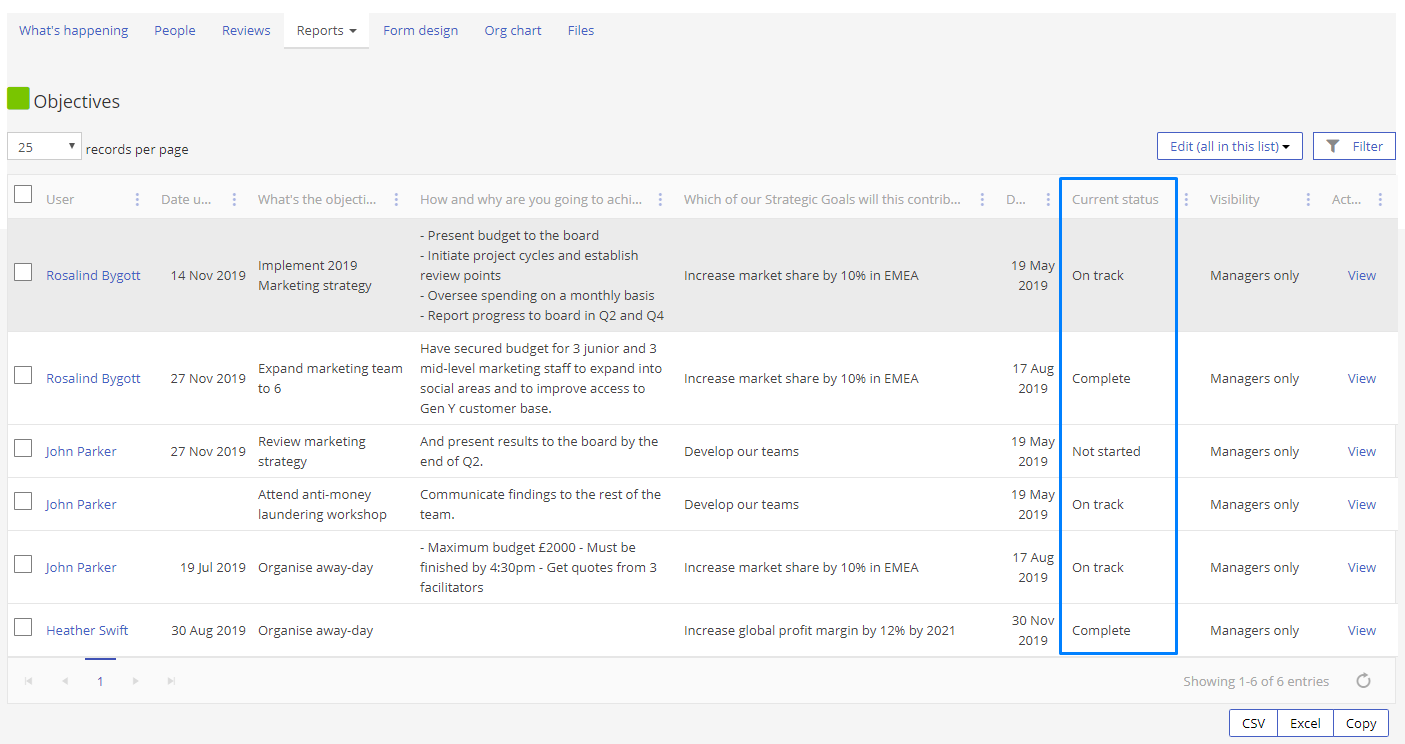 The employee and manager can both update this status at any time, giving a real time update on the objective
When someone changes the status, a note is added to the progress update stream so you can see how it was changed over time
This status does not affect any final ratings or the overall 'finished' status of an objective. You can use status alongside an overall rating if you'd like to
This feature can be added by our Customer Success team only - please get in touch via support@appraisd.com