You can re-open an objective after it has been closed for further comment or reassessment.
Use the search bar to navigate to the user's profile. View the Objectives tab in the profile page of the employee.
Click on Archived to show completed objectives/goals.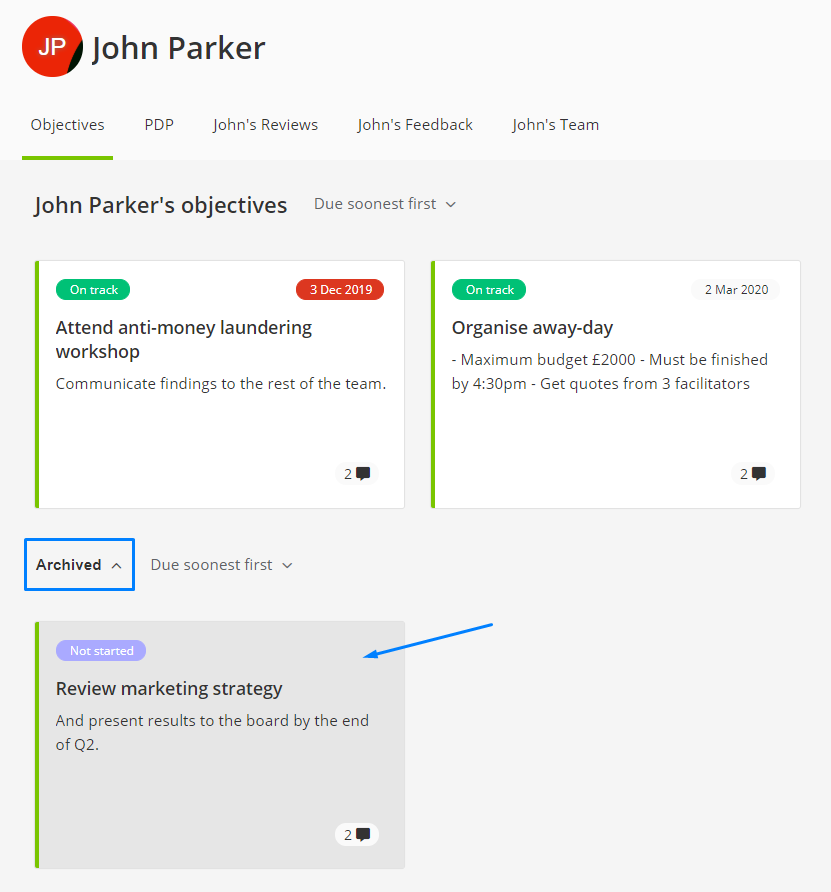 All finished objectives will appear grey. Click on the objective that you want to unlock, it will open as pop-up.
Click on Options and Re-open for comments or assessment.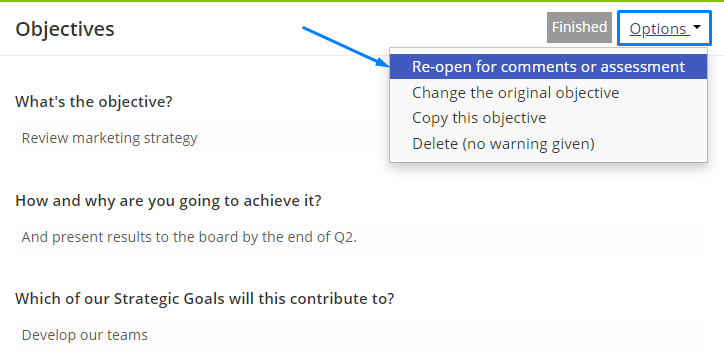 This will change the state of the objective back to In-progress, so that the employee or manager will be able to add updates or assessments to it once more.
NOTE: that the manager will have to mark the objective as finished again by ticking Finished working on this objective? once the changes have been made.