As an employee, you can go to your Reviews tab to request feedback.
You will see the Request feedback button under each ongoing review for yourself as long as your account is configured to allow employees to see their review feedback.
Click Request feedback and you can write a message and select multiple users to send feedback requests to. You may also be able to nominate external stakeholders to give feedback depending on your account configuration, if you need help doing this please see our help page. The Request feedback button also shows you how many feedback comments have been submitted out of the number of responses you/your manager have sent (if the feedback isn't anonymous to you).

You can also access the feedback icon from the review itself.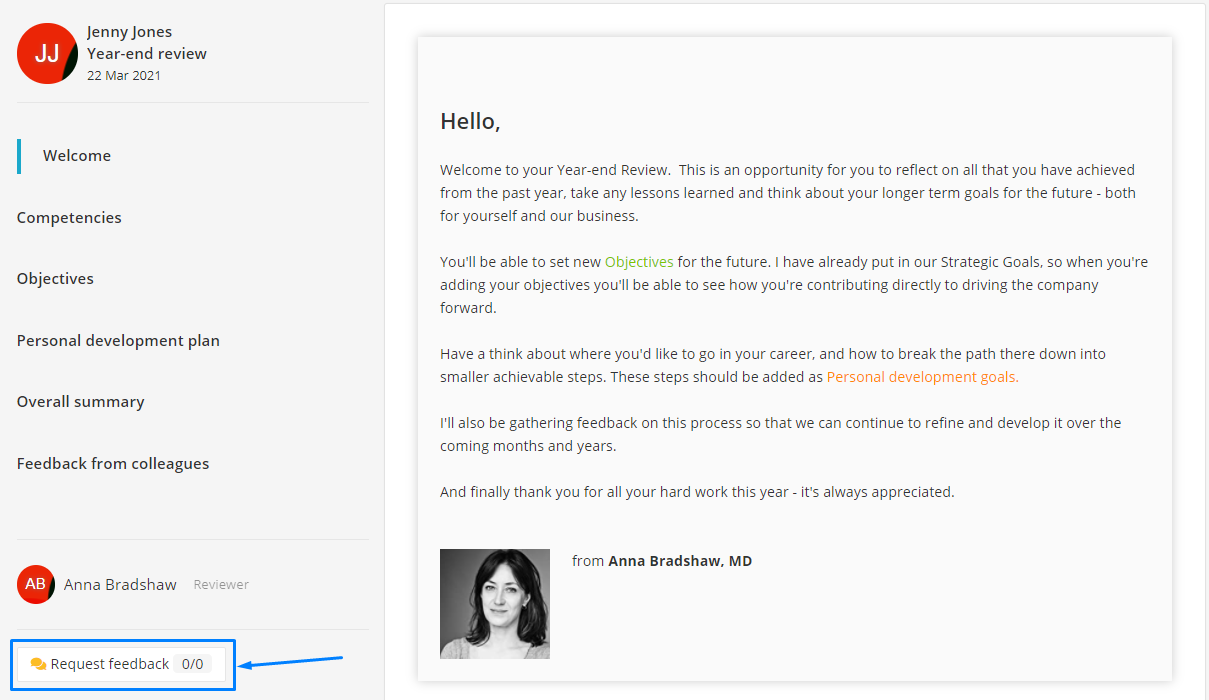 Alternatively, you can make feedback nominations from your Feedback tab. Click Request feedback and then select the correct review under 'get feedback for an existing review'. Here you can also gather ad hoc feedback if this feature is enabled on your account.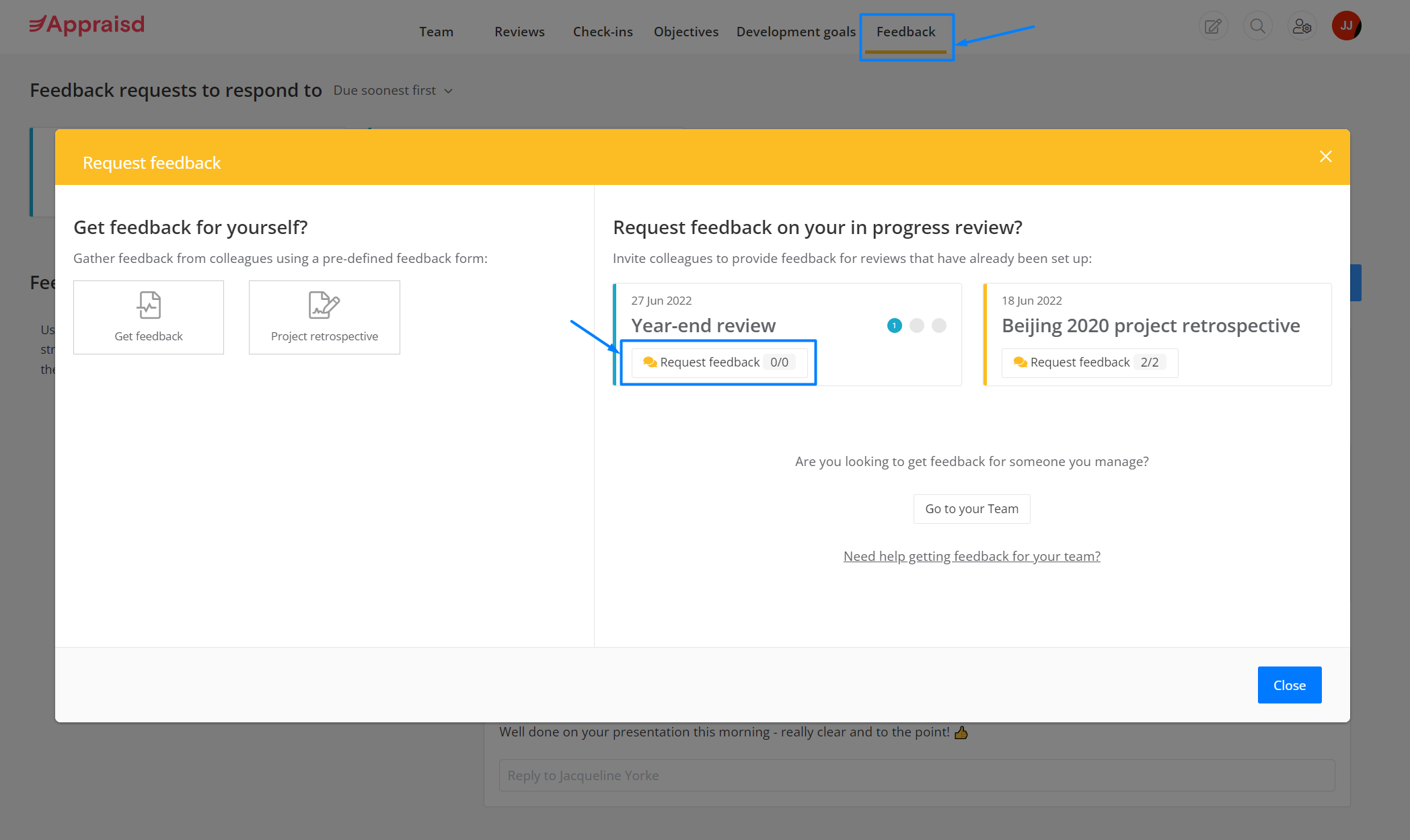 If you're an Administrator and need to send feedback requests, you can search for the employee and follow either of these steps once on their profile.
The nominee will be sent an email immediately and will be able to give feedback to the employee.
Note: the review has to be open in order for people to provide their feedback - if you're still waiting on responses don't close it off.