If your organisation allows you to decline feedback requests, you will see a Decline button at the bottom of the feedback questions when you go to respond to the request.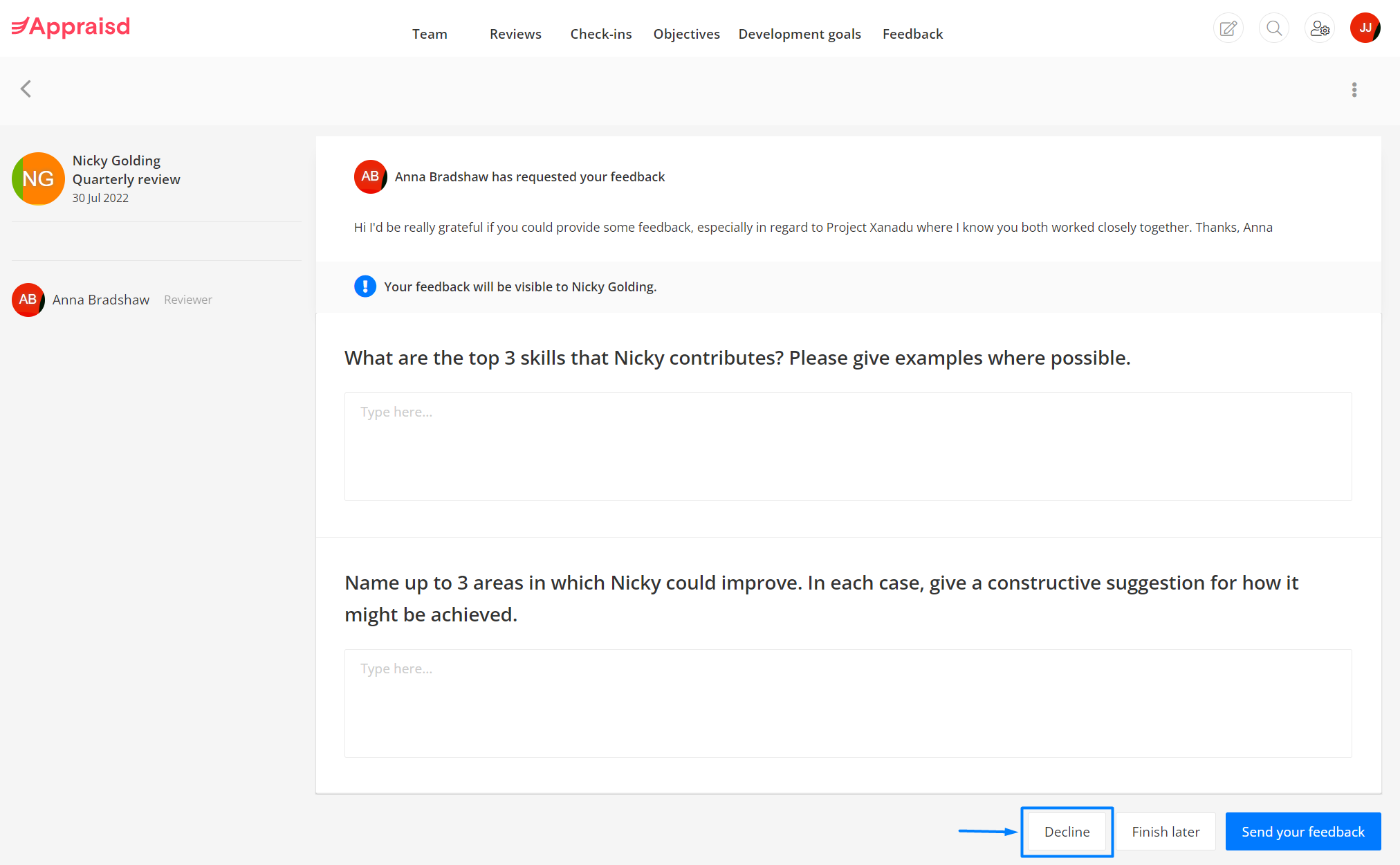 You can also decline the request from the three-dot menu on the request tile.

You will be able to add a note for the colleague who requested your feedback so they know why you have declined it (if your account allows this).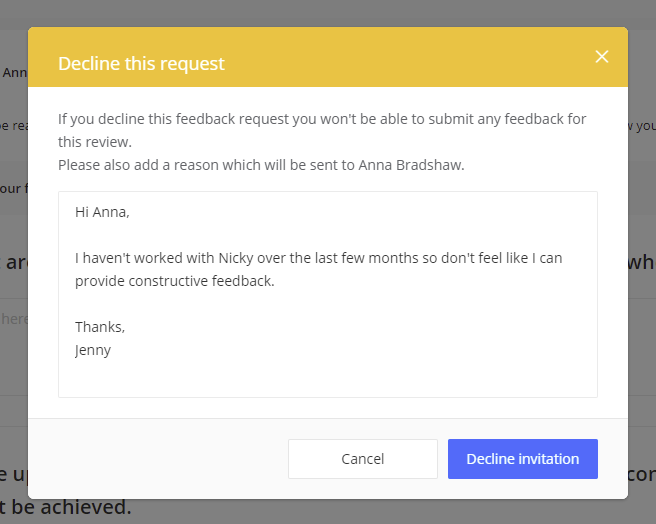 Note to admins: You can control whether recipients can add a note when declining feedback. If you disable this option, the person who requested your feedback won't be notified that you have declined their request.