When you invite someone to give feedback in Appraisd, they're sent an email immediately. So the nominee will have received an email and may have begun completing the feedback already.
Uninviting someone will prevent them from giving feedback and changing any feedback they've given already.
Any feedback already provided by the nominee will not be deleted – even if you uninvite them.
To uninvite someone
If you're a manager, go to your Team tab and you will see the Request feedback button under each of your team member's reviews.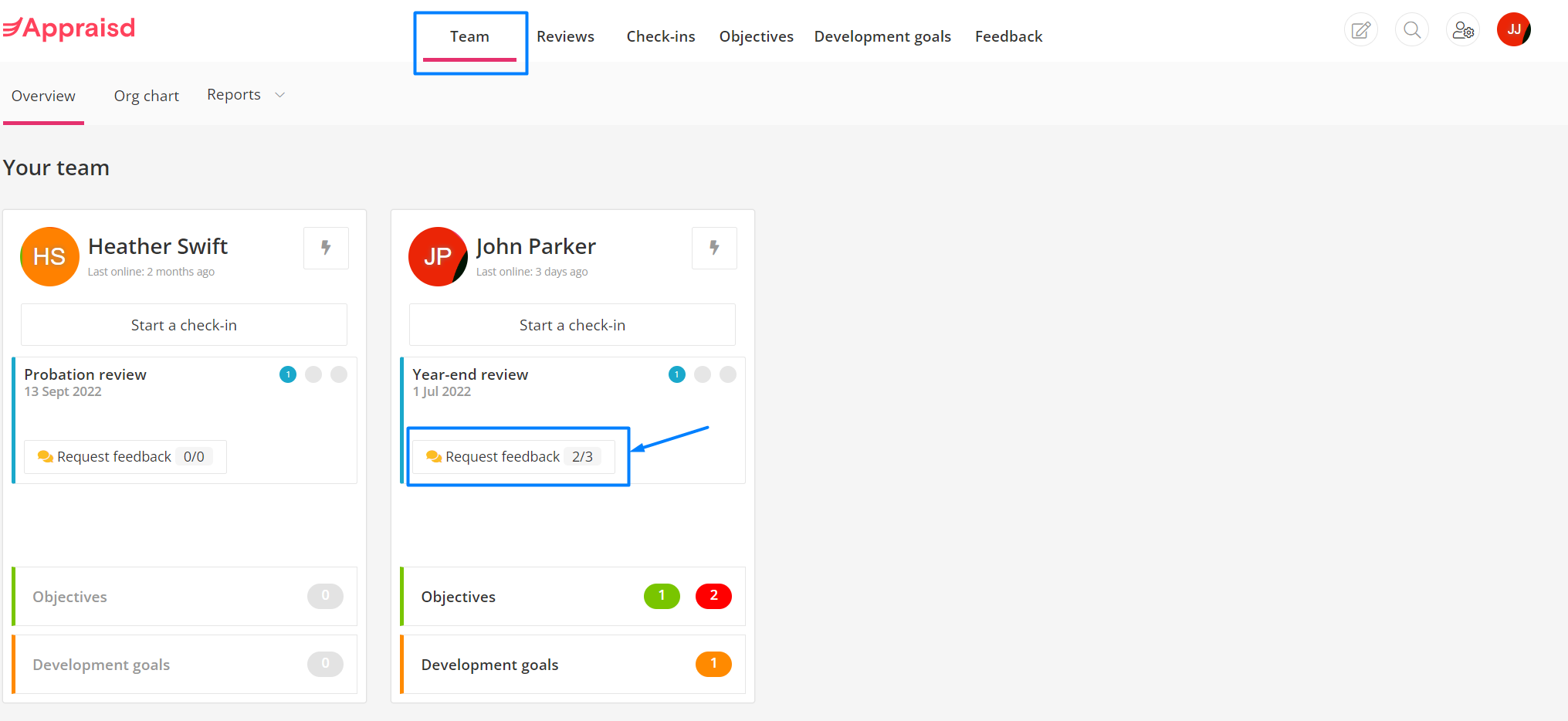 If you're an employee and your account is configured to allow you to see your own feedback, you can find the Request feedback button on your review on your Reviews tab.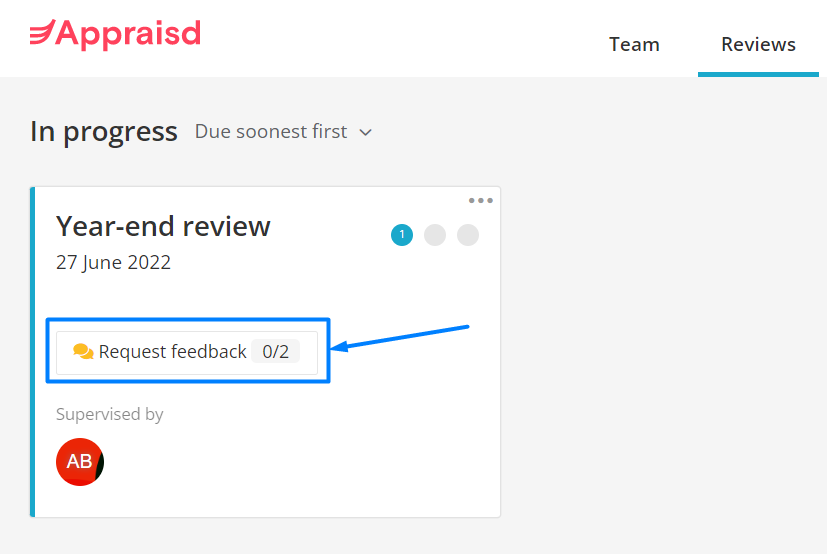 If you're an admin, you can search for an employee and go to their Reviews tab.
Click on Request feedback to see the nominations that have been sent. Next to the ones that are still pending, you will see a x icon to delete.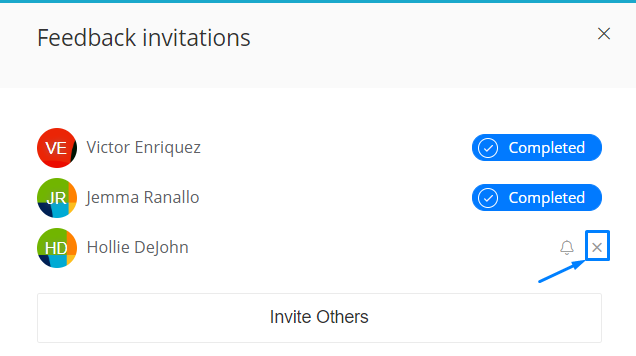 The nominee will no longer see the invitation to give feedback on their dashboard on Appraisd.
Once uninvited, you can reinvite someone using the usual invitation process.