At Appraisd we believe feedback is one of the most powerful self-development tools you can get. Continuous feedback allows you to gather feedback in the moment when you need it most.
Receiving feedback on a project you have just completed helps to maximise your potential and improve your performance. Alternatively you may have just watched your colleague give a presentation and want to let them know what you thought. 'Get feedback' and 'give instant feedback' are two features that can be enabled on your account.
Requesting feedback from your colleagues
To request feedback at anytime, go to the Feedback tab and select the Request feedback button.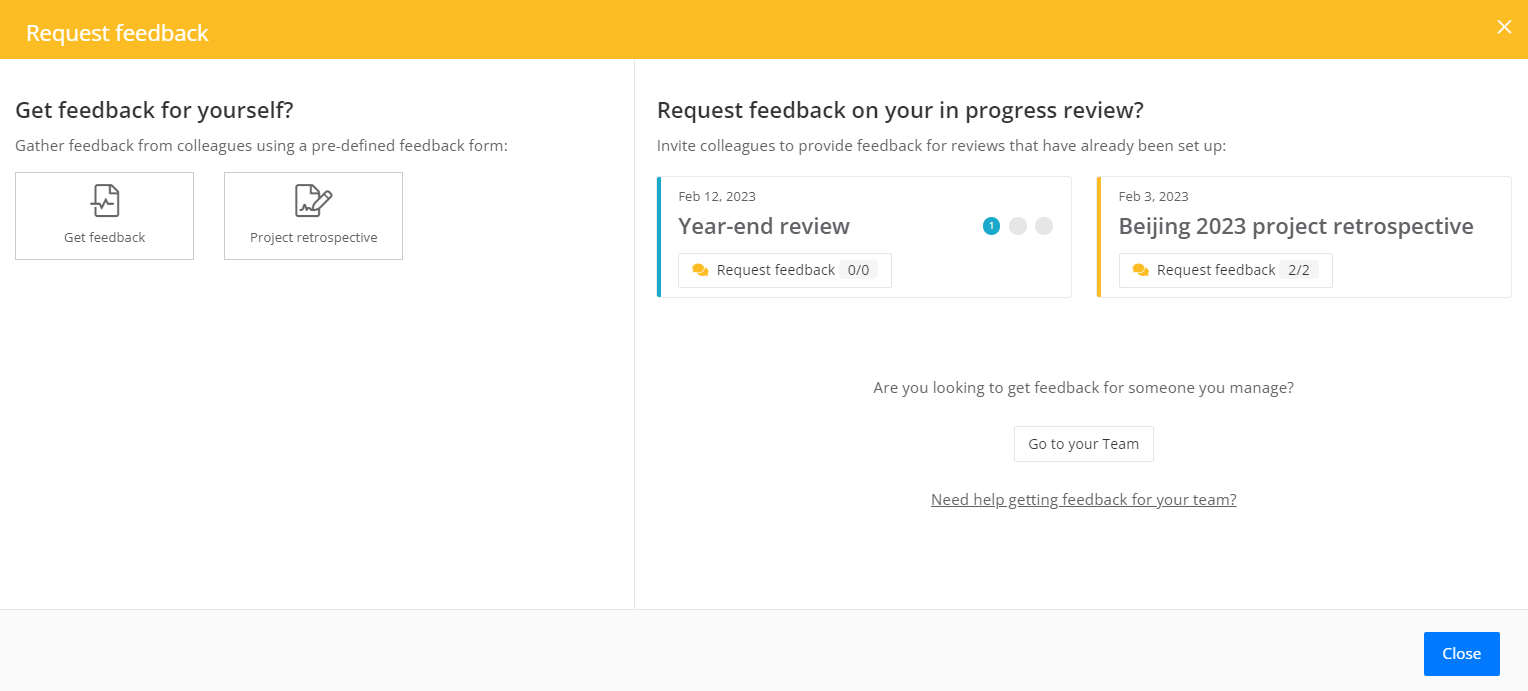 You will be asked if you want to start a new feedback review or if you want to gather feedback for an existing review. You may also be able to select from multiple feedback forms depending on your account configuration, this will determine what questions your nominees are required to answer. You can then specify what you'd like feedback on and invite your colleagues.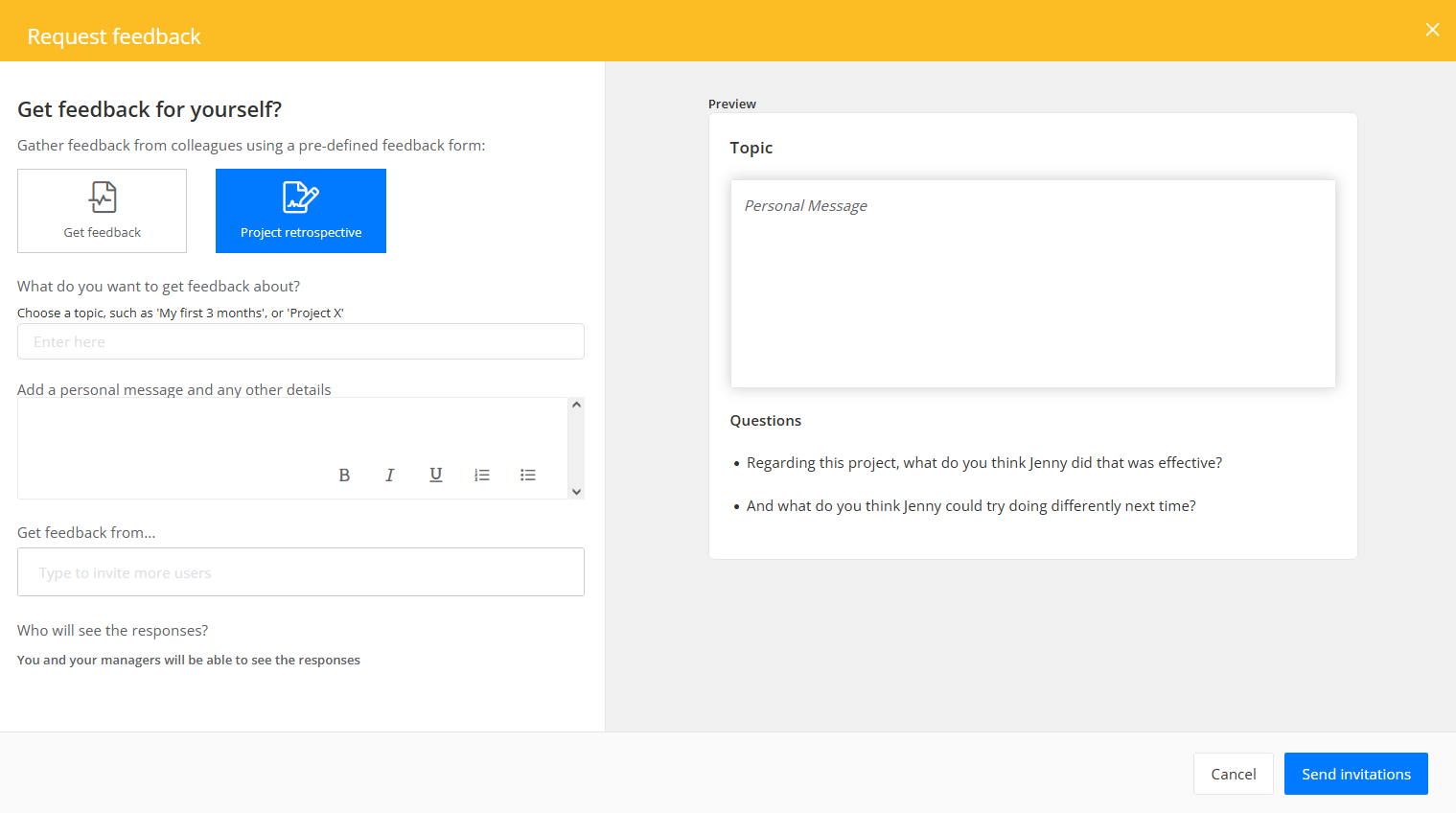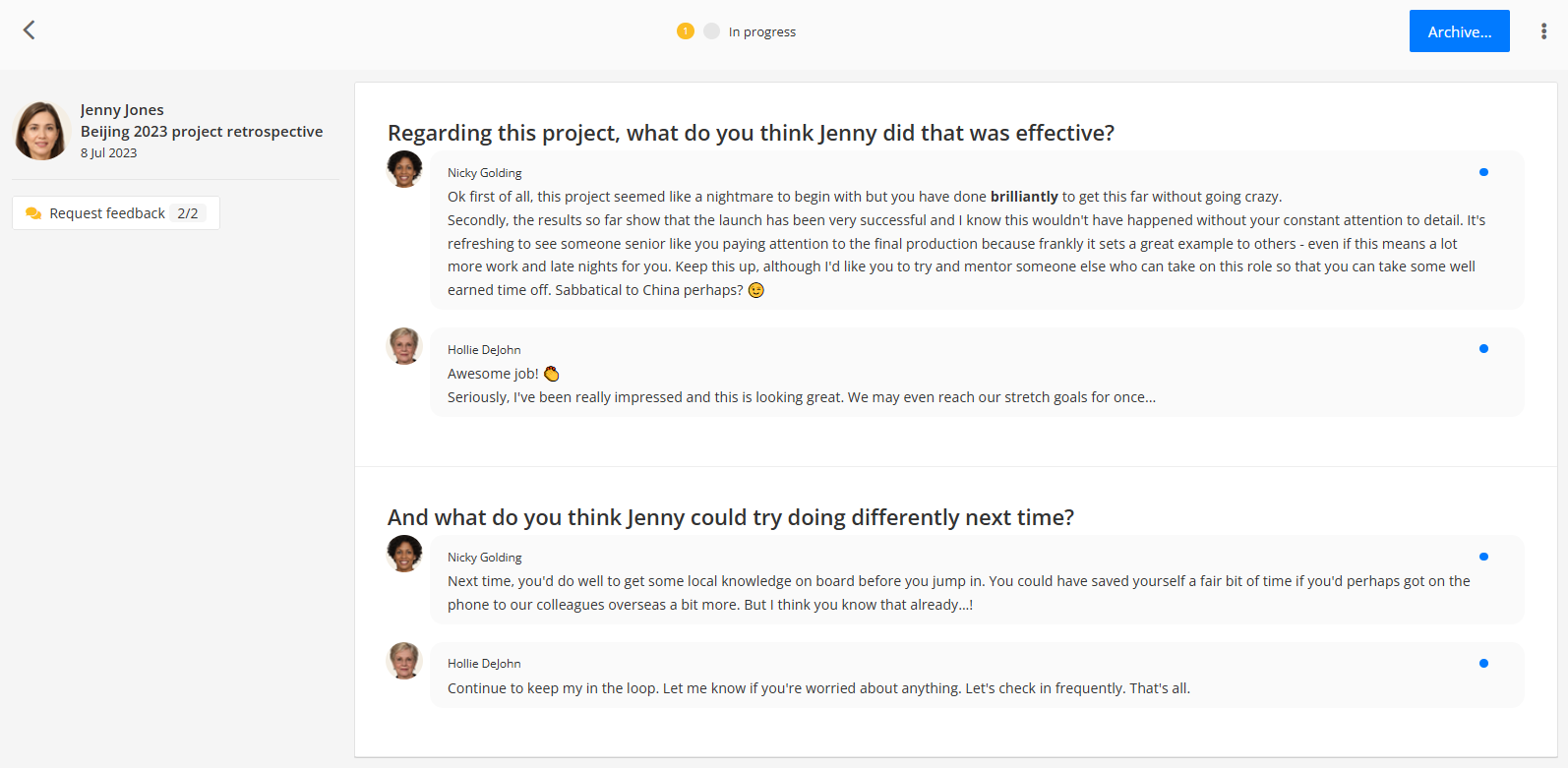 Giving instant feedback to your colleagues
To give feedback to a team member, go to the Feedback tab and select the Give feedback button. You can also access this Give feedback button directly from your dashboard. You will be able to search and select the user who you would like to provide feedback to and complete your comment.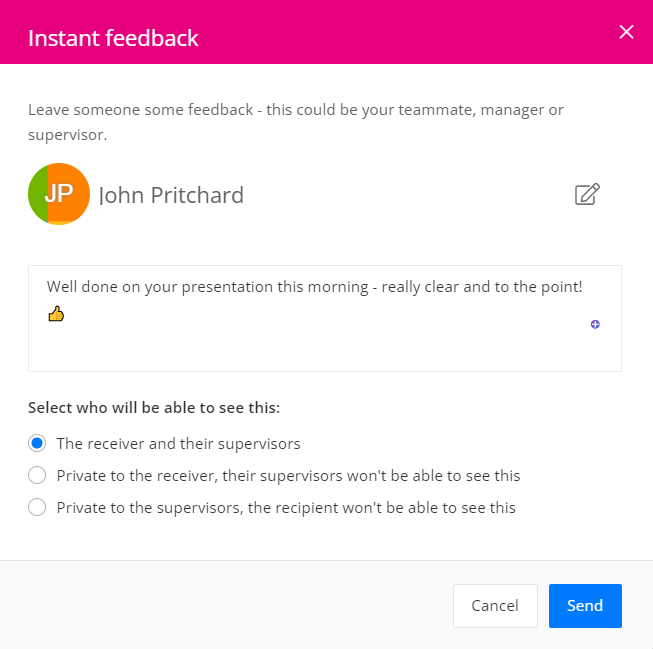 Remember - when giving instant feedback, let colleagues know what went well and if you have any helpful pointers for the future.
There are three visibility options shown on the screenshot above - admins can choose which of these are available for employees to choose from.
You can see the feedback you have received in the Your Feed section of your dashboard - and you can reply to your colleagues' comments.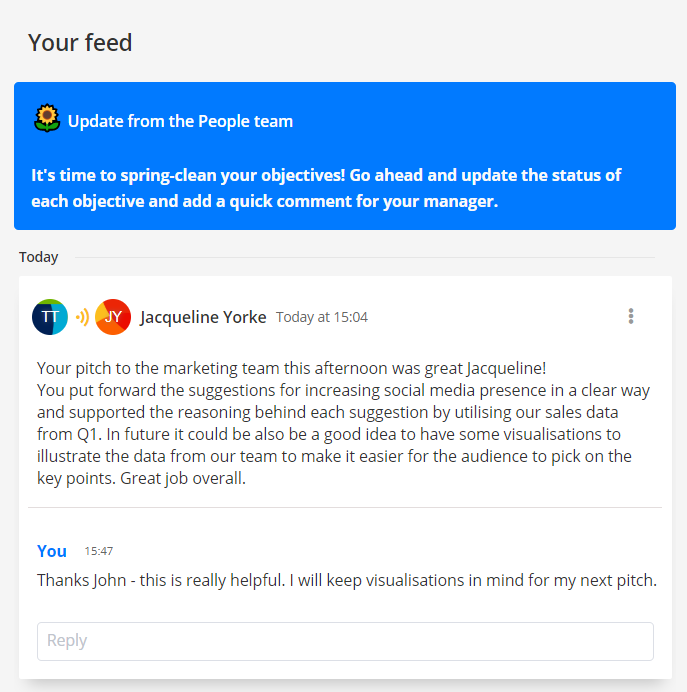 You can also view all the feedback you have received from your Feedback tab.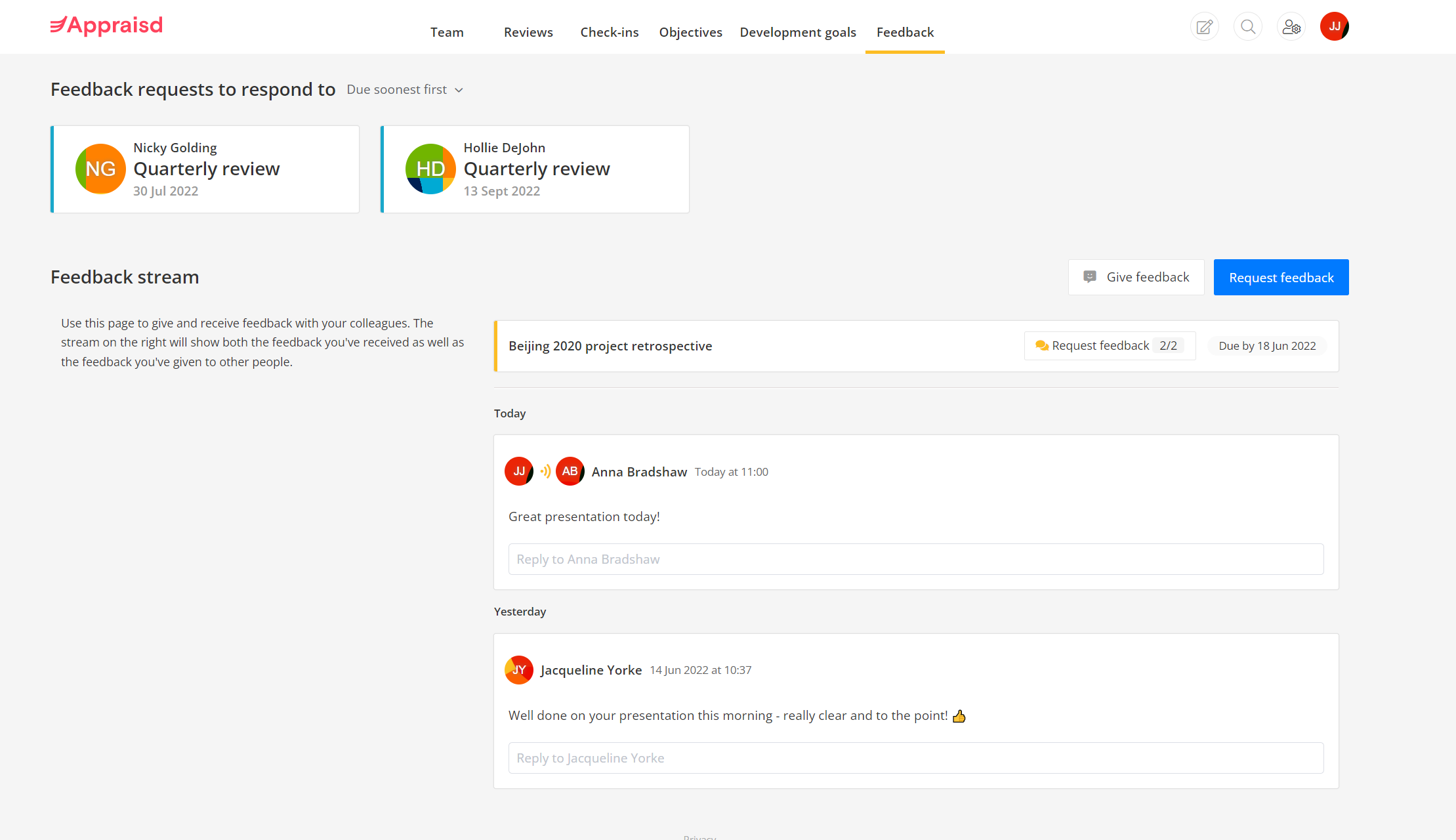 If you're administrator, you may wish to include this feedback stream in your review forms. Please refer to our help page on how to combine continuous feedback with your formal review process.
Please note: these features may be disabled depending on your account configuration. If you have any questions contact your HR team or contact us at support@appraisd.com.