If you've made a mistake, or you'd like to add something that you've missed, you can edit feedback you've submitted for someone's review.
To do so, you will need to notify the feedback receiver or their manager that you would like to edit your feedback.
Depending on your feedback settings, the feedback receiver or their manager will be able to re-invite you to give feedback.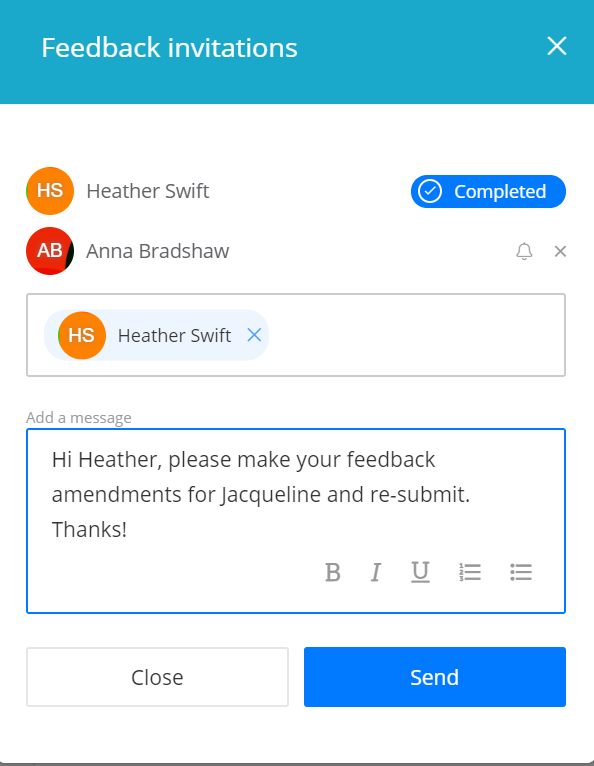 By re-inviting you, your response will be put in draft mode and you can edit this from your Feedback tab. Once you are happy with your amendments, submit your feedback again.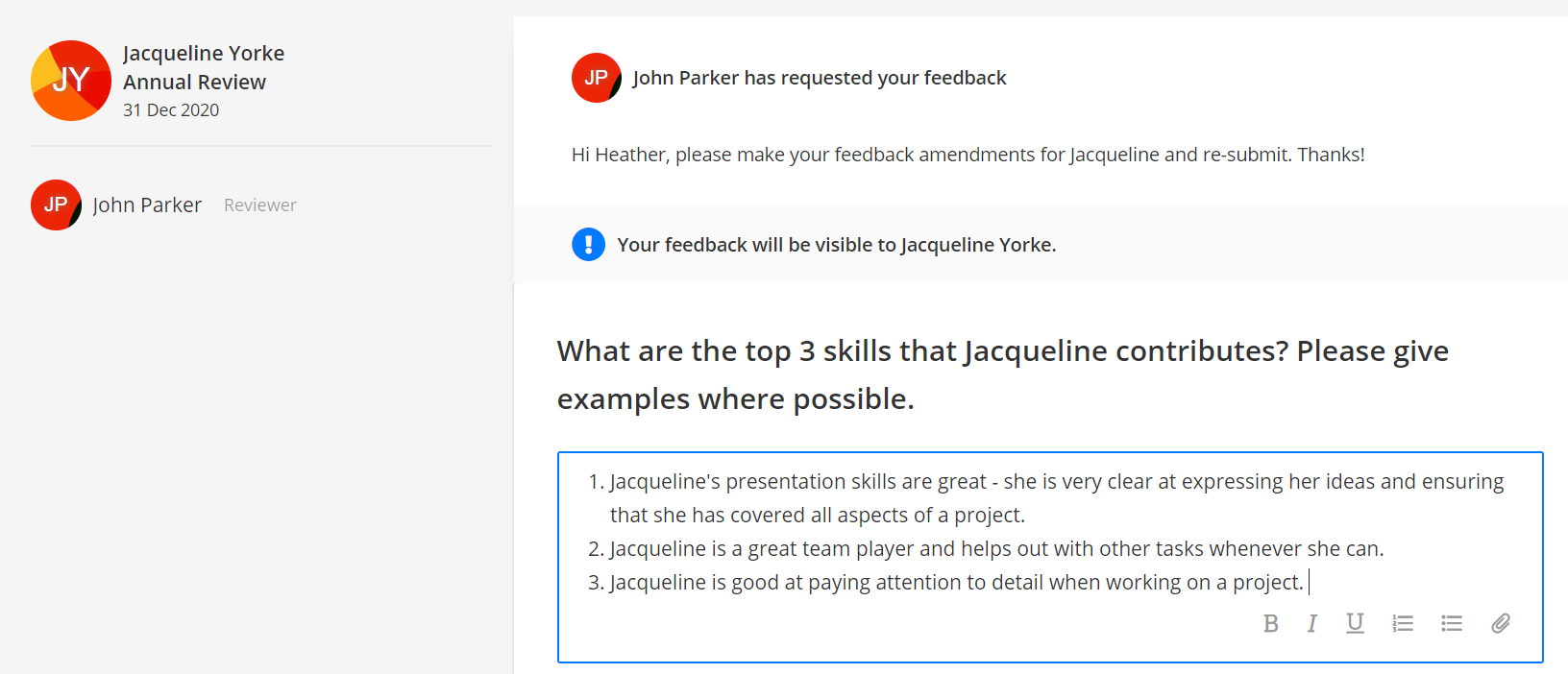 Please note that re-inviting a feedback giver will not remove the submitted response from a review - this is only updated once you re-submit.