Depending on your account configuration, managers may need to approve pending requests made by their team members before nominees can provide feedback.
When a team member has a review with a feedback section or sections set up, they will be able to use the request feedback button to invite colleagues.

If email reminders are enabled on your account, managers will receive an email notifying them of the people their team member has requested feedback from.
Managers can then approve or reject the pending feedback request by clicking on the request feedback button in the team member's review.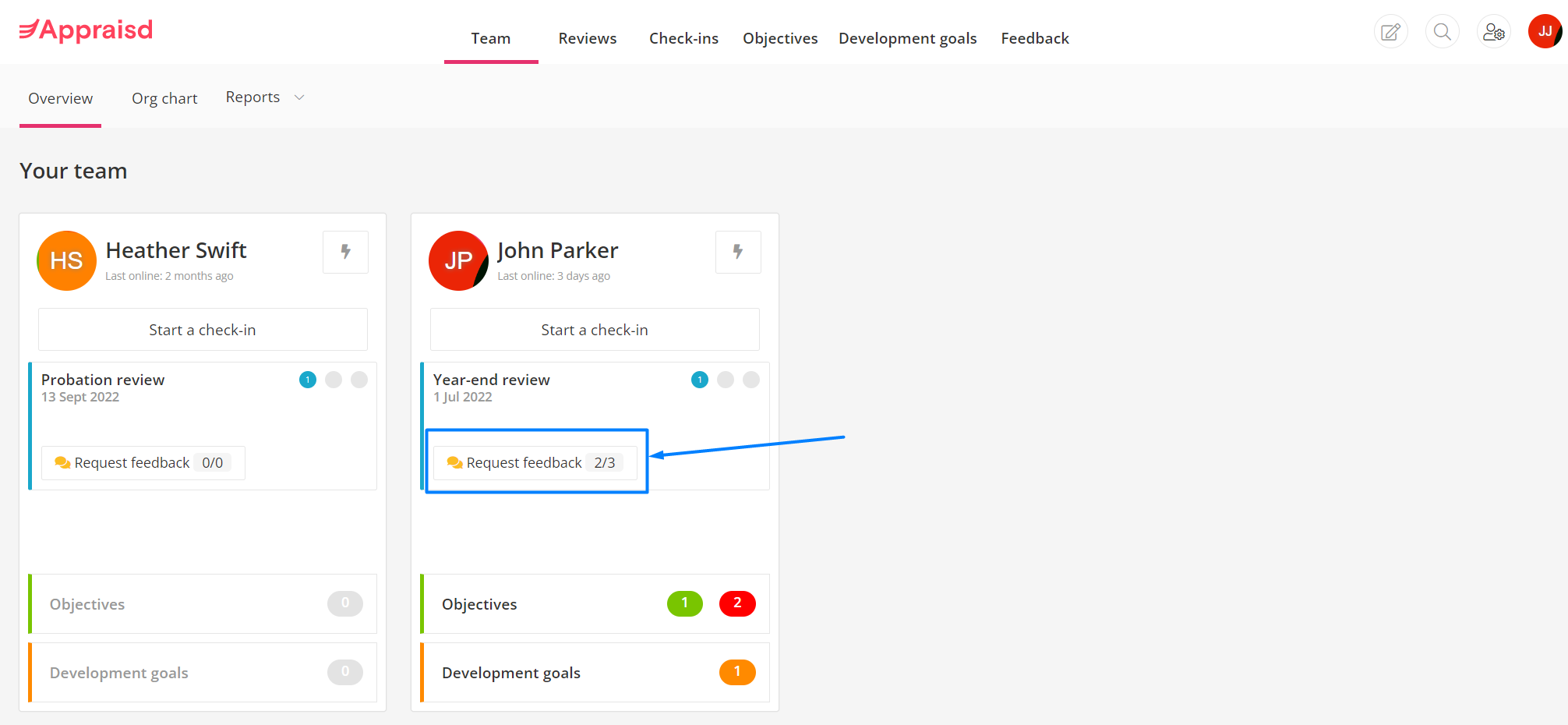 Managers can then either selecting the approve button if they are happy with the person invited to give feedback, or click the x to reject the nomination if the person invited is not suited to provide feedback.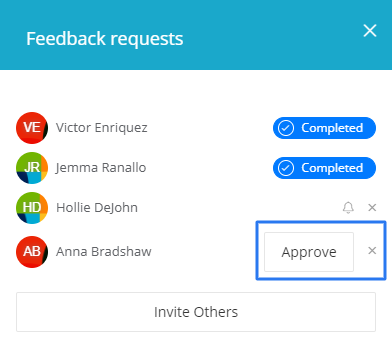 After approving a feedback request, the person nominated will be notified via email that they have been invited to provide feedback.
If a nomination is rejected, no notification will be sent to the user that was invited tentatively to provide feedback.
Please note: pending feedback requests can be enabled via a setting in Configuration. If you would like to enable this setting contact the team at support@appraisd.com.