If you are a line manager and think you should see some feedback but it's not available, these are the most likely explanations:
The nominee hasn't submitted it yet. Issue a reminder from the Request feedback button on the team member's review: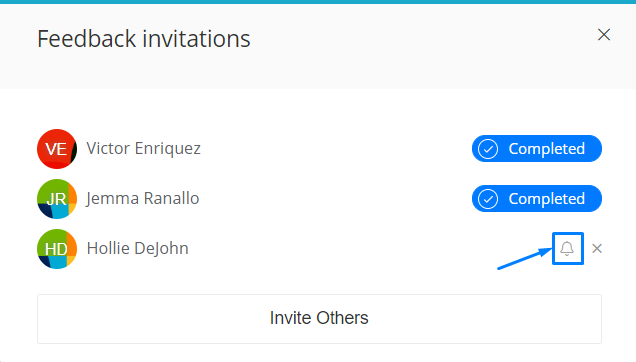 After the feedback was given, the review was modified by an Administrator and set to use a different form. The new form might not have the same questions as before, hence the nominee's responses disappear. The nominee will need to re-enter the feedback using the new form. You can temporarily change the review to use the original form to view the nominee's responses and copy them to a new document. Then change the review back to use the new form, enabling the nominee to copy and paste their comments into the correct feedback questionnaire.
The nominee gave feedback for the wrong review. This could happen if the manager sent the nomination and then the review was closed manually by an Administrator and a new one created. In this case, open up the reviewee's archived reviews and see if you can find the feedback there.