You'll be able to see all the recognition given to you and your colleagues in one place on your Recognition wall.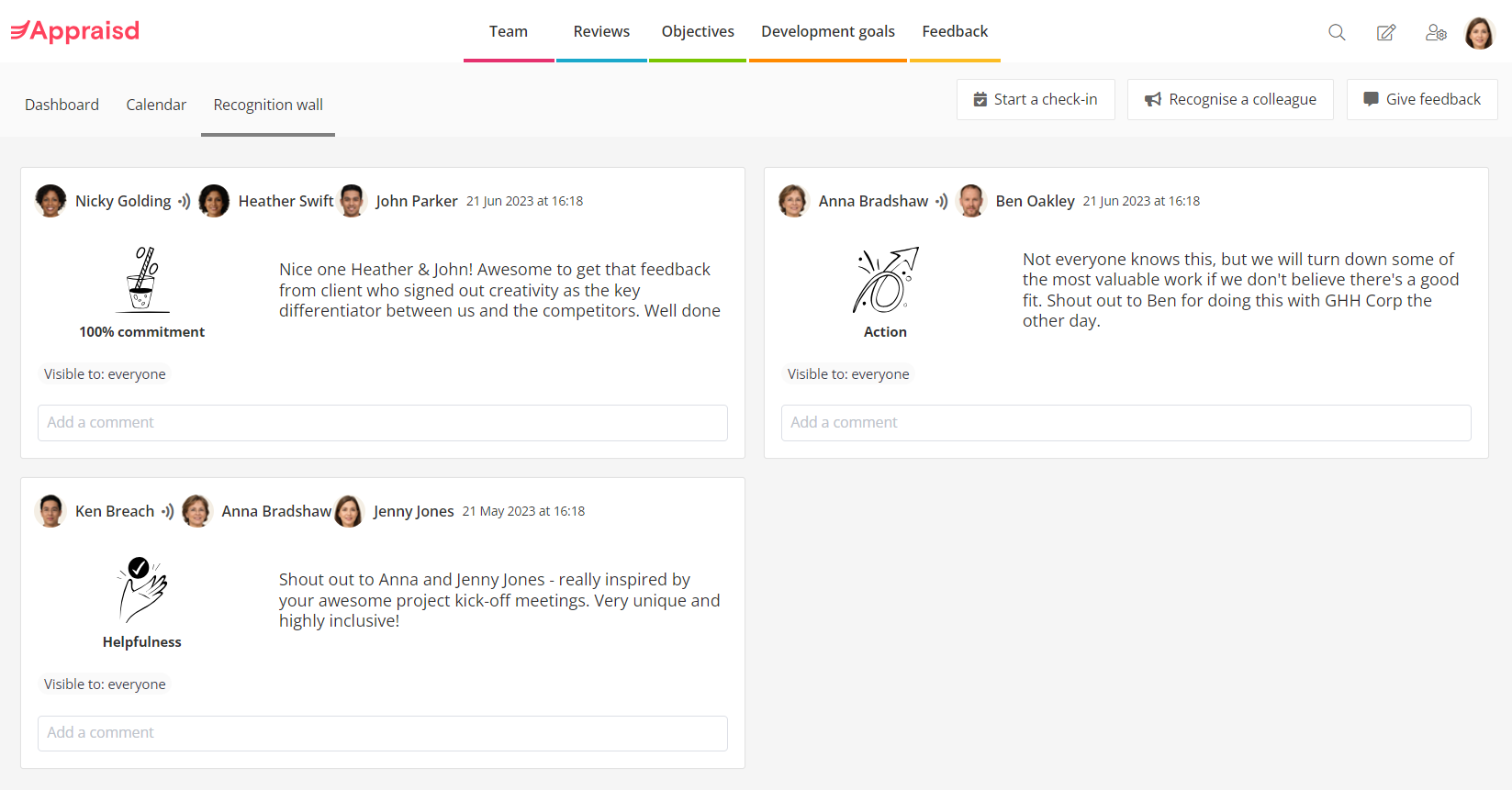 If you're specifically looking for the recognition you've received, you'll see it in Your feed on your dashboard (1) and on your Recognition tab on Your profile (2).






As a manager, you'll be notified by email about any recognition your direct team members receive. If you're looking to find historic recognition for your team members, you'll need to navigate to the Recognition tab on your team member's profile, via your Team tab.