If your account is configured to allow you to give recognition to your colleagues, you will see the following button on your dashboard:

However, the wording may vary as it's customisable on each account.
When you click on it, you will be prompted to complete some fields:
Search for anyone in your organisation and choose one recipient or multiple.
You may be asked to select a type of recognition or link it to one of your company values, but this will vary per account.
Add your piece of recognition for the recipients you've selected above.
Note that any recognition that you send in Appraisd is public and visible to everyone in your organisation.
When you're ready, click Send.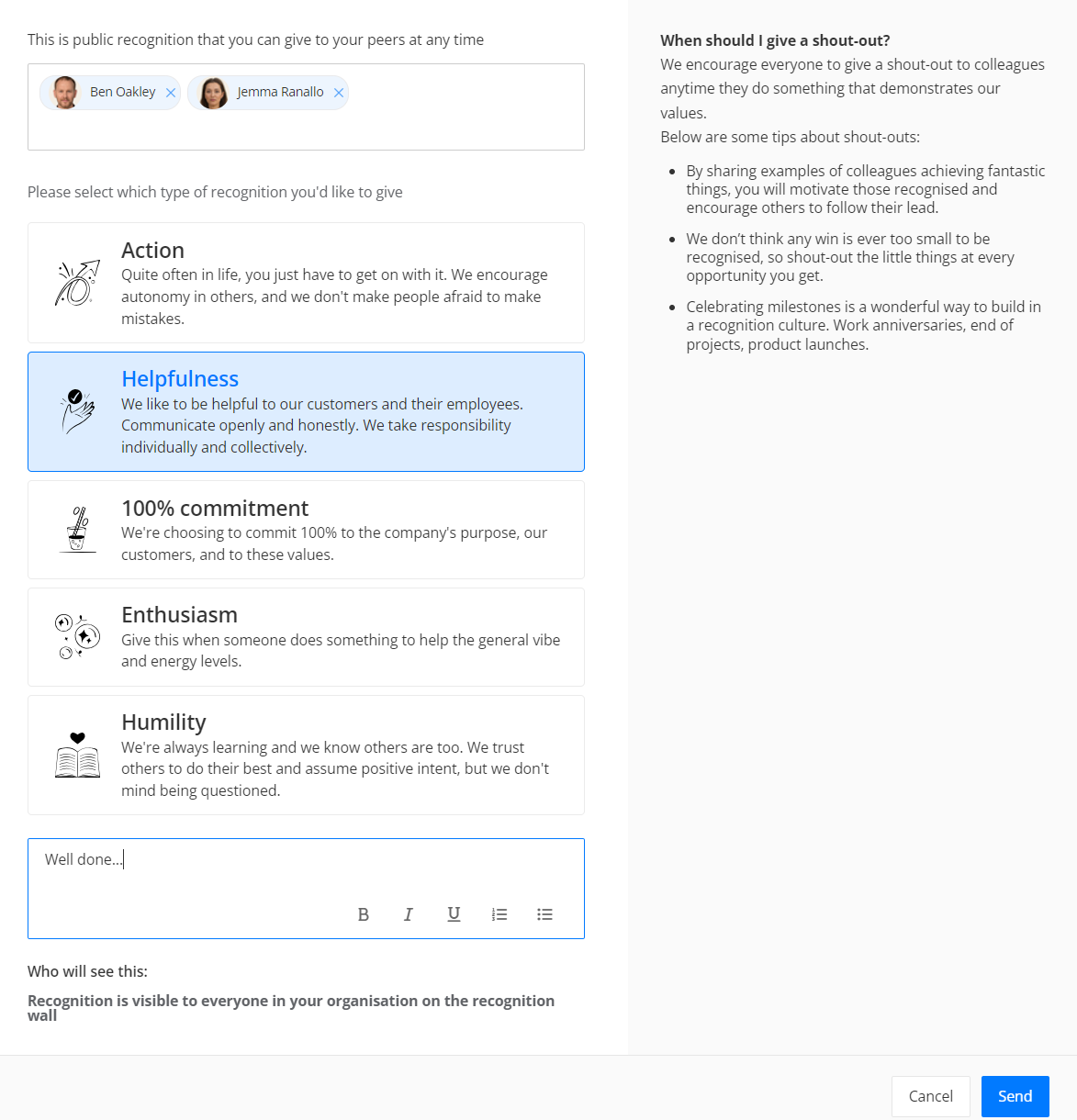 Your recognition will now be visible on your organisation's recognition wall and the recipients will be notified the next day as part of the daily roundup.